Dance Troupe finishes first in virtual dance competitions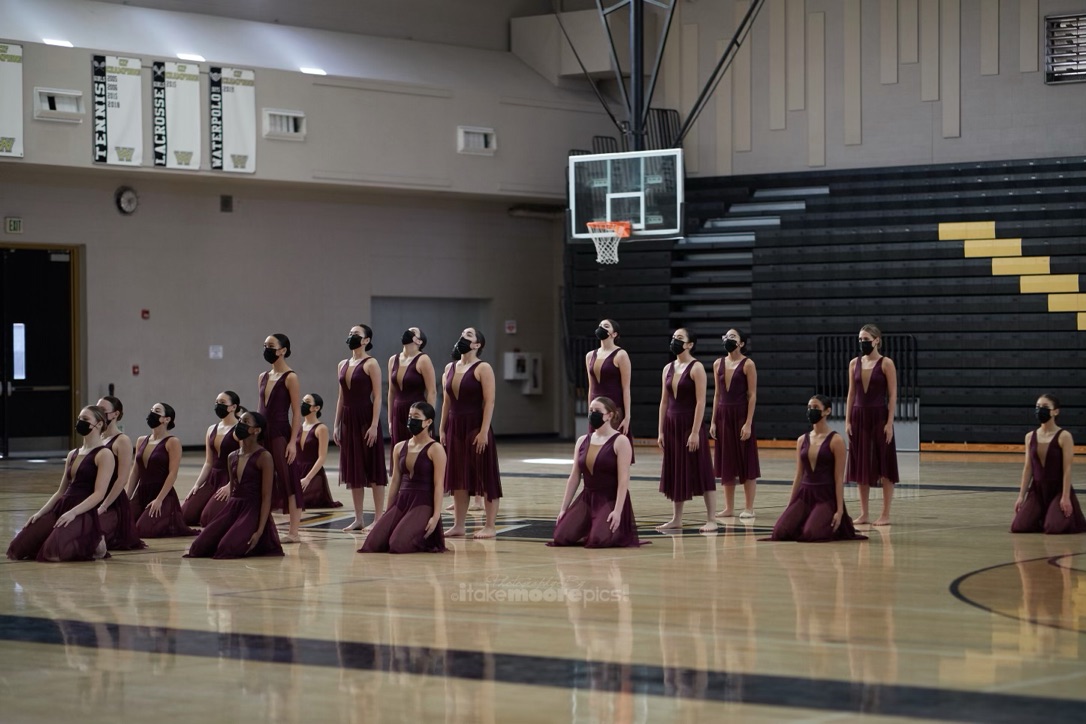 As the song What It Feels Like to be Alive faded from the loudspeaker, dance team captain Jade Bucci (12) hit the last pose in her large lyrical routine. She looked around the gym, watching her Westview Dance Troupe (WVDT) teammates standing together, unified, and was reminded of the weeks spent without her team—a time, she said, when her duty as captain felt pointless. Finishing this all-team performance for the USA virtual competition, Bucci said, re-instilled her fervor as captain. 
"Being able to be in the gym and dance with my team makes me appreciative of any opportunity that we have to be together, even if it is for an online competition," Bucci said. "Going into this year, we weren't motivated because there wasn't much to be motivated for. But when we found out we were able to have a [competition] season, it felt like the team had a purpose again." 
While other Poway Unified dance teams have smaller teams competing in-person, coach Jamie Sanders said that she wants her whole team to be able to participate, which is why the virtual option is favorable to most Westview dancers. 
Of these choosing the virtual option, dancer Joy Xu (11) said that despite the challenges of being online, competing virtually is a safe option for the team given the current state of COVID-19 in California. 
"I think virtual competitions are the best option during [the pandemic]," Xu said. "Our option of in-person competition would be competing in front of three judges in an empty room, which is similar to filming it in the Westview gym and sending it in." 
Alternating between rehearsals in the gym and on weekly Zoom calls, Sanders prepared three routines for WVDT members to perform at the West Coast Elite (WCE) virtual competition on March 1, and the USA dance competition on March 9. In order to compete, dance teams across California must film their competition dances and send them to a panel of judges to be scored. 
Xu, Bucci, and Sanders agree that it is much more difficult to perform in front of a camera instead of a live, cheering audience. However, because online competitions allow teams to film their routines multiple times, WVDT filmed their dances until they got the best one. 
"For the USA and WCE virtual competitions, our team gets as many chances to film the competition dances as we need," Sanders said. "This allows us to submit our best one, something different from in-person competitions where you usually get one shot to perform."
Competing against other California-based dance teams, WVDT's large lyrical routine, What It Feels Like to be Alive, placed first at both competitions. After months of uncertainty about whether the team could compete, Bucci said this win gave the team a sense of unification. 
"Going into this year, when we really had nothing at all, I kept asking myself, why are we putting all this effort [into the team] when we can't do anything?" Bucci said. "But dancing with my team and scoring well at the competitions was motivating for me and my team because we saw our hard work pay off." 
In addition to an already successful season, Sanders says, Athletic Director Steve McLaughlin gave Dance Troupe the right of way to compete at the USA in-person competition, which takes place this weekend. 
"We've heard a lot of no's from the administration this year," Sanders said. "Now that we are able to compete in-person, though, myself and my team were given some much-needed happiness, and that is all I hope for in my dancers." 
Taking part in the virtual competitions, according to Bucci, was necessary to bolster the team's sense of camaraderie and motivation. Because WVDT wasn't able to participate in the typical adrenaline-rushing in-person competitions, the team became closer when presented with this challenge. 
"Even though there isn't an audience, it's been a kind of bonding experience to recreate that same energy we would have on stage," Bucci said. "We never know when the opportunity to dance can get taken away from us, so I'm putting all of my efforts into being the best captain for my team during these questionable times." 
While Sanders said she is proud of the effort her team has dedicated to perfecting their dances, she is excited to finally cheer for her team in a socially distanced audience. 
"This year has been tough for the dance team with not being able to practice in the gym, to dancing on Zoom, to dancing in an empty gym," Sanders said. "Watching them pull through and be proud of the videos we send has been so heartwarming, and I have no doubt we will bring this same energy into the competition this weekend." 
About the Writer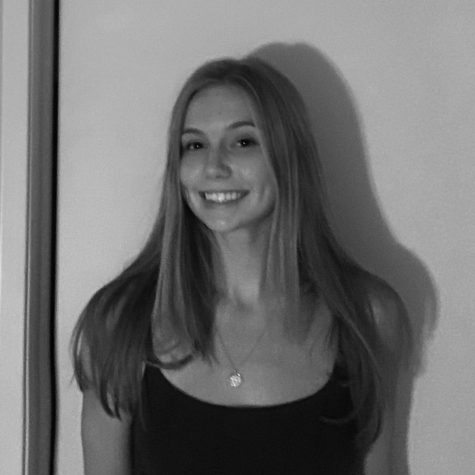 Rachael Hudak, Opinions Editor
Rachael Hudak is a senior and currently serves as the Opinions Editor for The Nexus. Other than writing, she enjoys dancing, reading, and going to cool coffee shops. Rachael is also apart of Speech & Debate and Dance Troupe and is excited to spend her last year of high school with The Nexus.