Ice skaters adjust to new practice routines, reevaluate long-term goals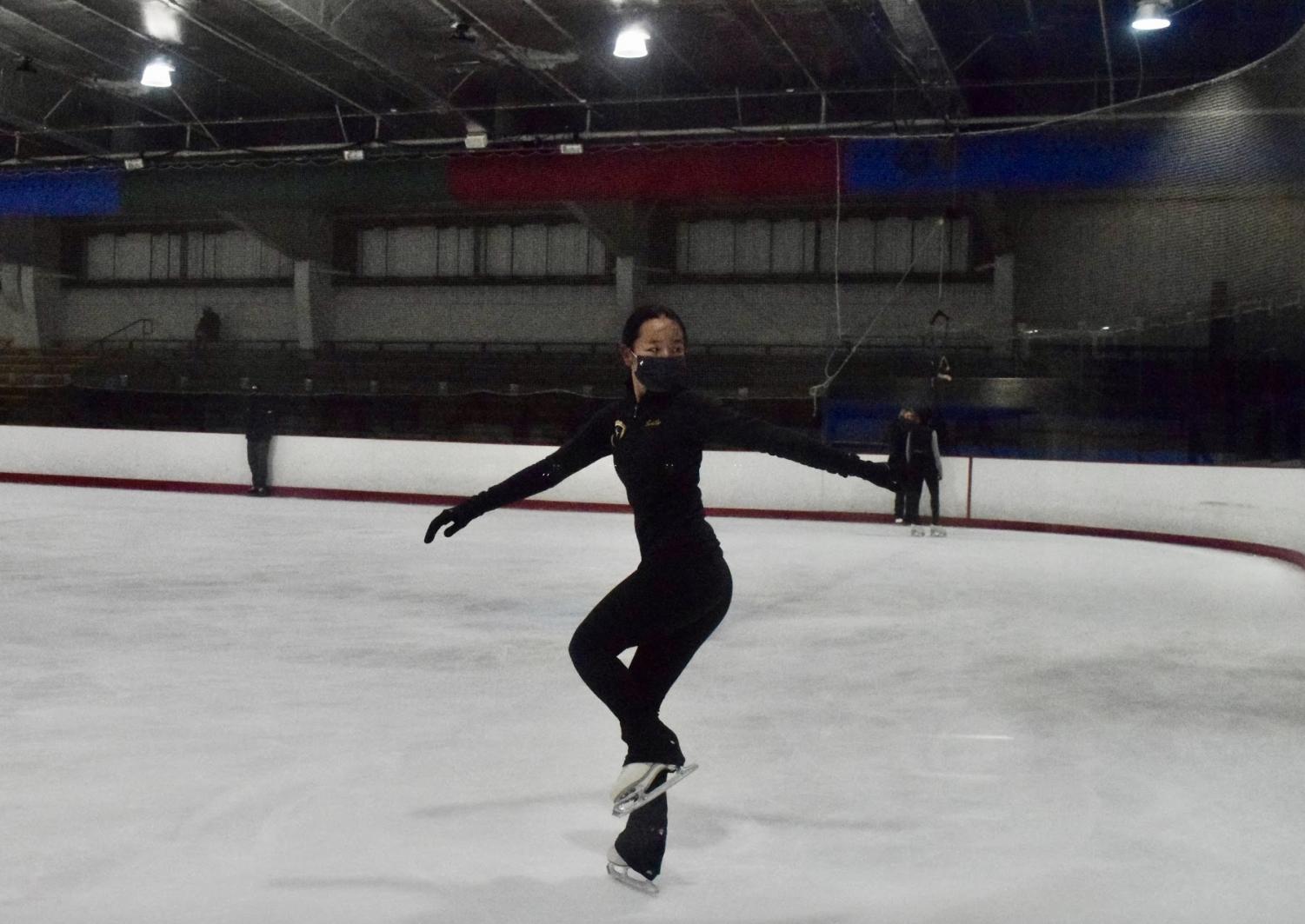 Before school on most weekdays, Angela Yu (11) spends around an hour or two on ice, alongside her sister Emily (9). Angela is a synchronized skater, while Emily is a figure skater and the siblings have been skating since Angela was 8 and Emily was 6. Throughout this time, they have rarely gone without practicing for more than a week, until the pandemic changed that.
"I've gone from skating nearly every weekday to just once or twice a week," Angela said. "It's been a pretty big adjustment to make."
Quarantine measures have been hard on almost all sports, but close-contact, indoor sports have perhaps been hit the hardest. As a sport that can only take place in a limited number of spaces, ice skating has been no exception. For ice skaters like Emily and Angela, this has meant ice rink closures and drastic changes to practice sessions after San Diego Ice Arena (SDIA)—the place many Westview ice skaters consider their home rink—completely shut down in March of last year.
Megan Estanol (12), who practices and is employed at SDIA, contended with closures by taking advantage of off-ice classes offered by her coach. These classes helped with her balance and strength, even though they didn't occur in the rink.
"It was nice to be able to at least go over the technique," Estanol said. "Even if it wasn't exactly the same thing as actually skating. Obviously, it was kind of hard to adjust to having only one kind of class, when before I practiced every day, but I did my best to adjust."
According to Emily Halim (10), a synchronized and figure skater, besides practice, rehearsals and competitions were also abruptly put on hold. For synchronized skaters, especially, differences in practice quality were immediately apparent. Since synchronized skating requires close-contact with team members, on-ice rehearsal switched to conditioning and priming for what at the time, most skaters and coaches had believed would be an upcoming season. 
"We just didn't have a season," Halim said. "We were doing conditioning from April to September in the form of off-ice drills on presentation, agility, and endurance. There was a brief stint during which coaches had us try and use pool noodles to replicate the feeling of linked skating, but since pool noodles aren't stiff, and we need to be in straight lines, that didn't work out."
Even with season cancellations, the rink reopened in July of last year. Since then, many large-scale rule changes have been made to the arena in order to guarantee the safety of athletes.
"Now, everyone is required to wear a mask at all times," Angela said. "We have to put on our skates and warm up outside the rink and now the freestyle sessions (ice time reserved for higher-level skaters) are limited to a smaller number of people than before."
With these changes, part of the in-person camaraderie and friendly association that used to take place has also been cut short. The heated room where skaters used to gather between practice sessions and getting on and off the ice has been closed, and now, the only connections have been brief, and through the required face masks and newly mounted plexiglass protective screens.
"We don't get to hang out like we used to," Estanol said. "Obviously, we're all still keeping up through social media and messaging, but now we can't talk on the sidelines like we used to since we all have to stay six feet apart."
According to Angela, in some ways, the timing of the pandemic was lucky in the sense that COVID only really hit after synchronized skating nationals in 2019. This allowed for the natural finish to the previous season and an easy halt to the regular training activities that usually go on. Despite the transition, however, the pandemic has had long-term effects on the goals and hopes of skaters.
"Personally, I don't go to the rink as much now," Angela said. "Trying to find the determination to get up again in the morning is hard, especially after taking a break because of COVID-19."
Like her sister, Emily has struggled to find her footing after her time off-ice.
"[The pandemic] has definitely affected my plans," Emily said. "Such a long gap between skating meant that a lot of the skating tests and competitions I had been planning on participating in were canceled."
Even with the uncertainty, many skaters have been taking advantage of the new online schedule in order to get their practice in. Rather than pandemic-related issues, both Halim and Yu pointed to academic rigor when it came to factors that limited their practice.
"Our online schedule has almost the same start time for regular school," Halim said. "So it doesn't mean less morning time for me. Like I could even Zoom from the car if I wanted to, but when I sleep at 12 a.m., sometimes 1a.m. because of schoolwork, I am not going to skate at the 6:15 a.m. session when I can get more sleep if I skate fewer practice sessions."
Likewise, Emily has found that academic rigor, more than physical constraints, has been the biggest limiting factor when it comes to her commitment to ice skating. 
"I am skating less than I used to," Emily said. "But I would say that's more because the school work is getting more rigorous now that I'm in high school."
Regardless, she still finds joy in skating for much the same reasons she had before the pandemic. 
"I still find it a really pretty, interesting sport," Emily said. "Even if I can't skate as much anymore, COVID hasn't changed how much I appreciate being able to do it. If anything, it's helped me realize how precious my time on ice truly is."
About the Writer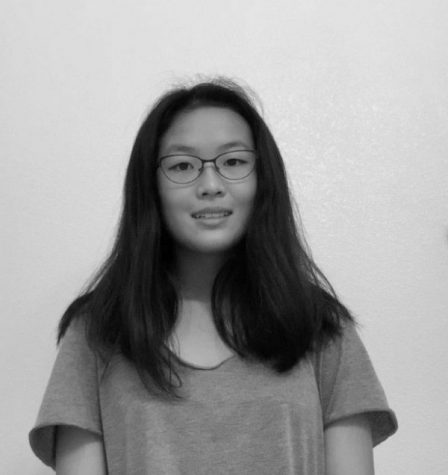 Amy Wang, Web Editor
Amy (10) is web editor for and in her second year as a part of The Nexus. When she has the time to, she writes flash fiction, reads, and spends time with friends. She hopes to major in computer programming, or creative fiction.