WV Angels organize events for hospitalized children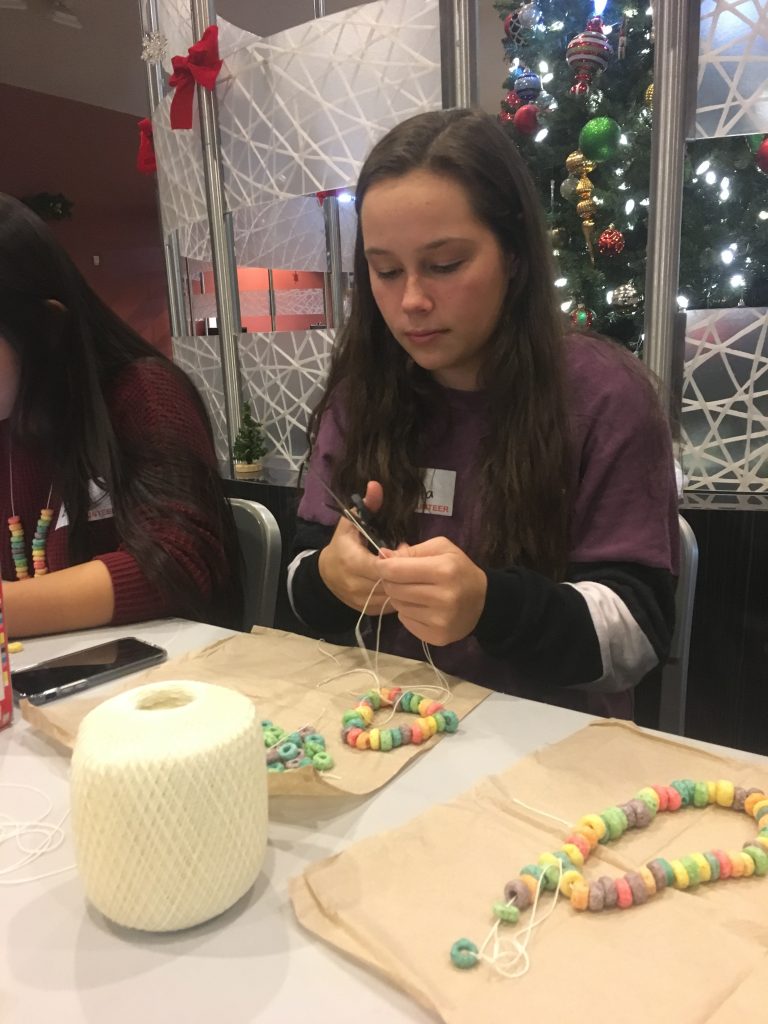 Every month, Julia Bennett (10) visits a princess in a castle.
The castle is the Ronald McDonald House, and the princess is a long-term patient at the Rady's Children Hospital.
Bennett is a member of Westview Angels, a club on campus that volunteers at the Ronald McDonald House.
Twice a month, her club organizes events to work with the children or siblings of cancer patients, or the patients themselves of the Rady's Children Hospital.
Often, the club members encounter familiar faces, as a lot of the kids are long-term patients at the Rady's Children hospital.
One of those familiar faces is a girl who always dresses as a princess.
"The girl is always super happy and bouncing around," Julia Bennett (10) said. "A lot of the families stay at the hospital for long-term treatments and go through something that I could never even imagine going through with my family, but yet they are so happy to be where they are and they're so happy about every little thing they do."
Every event the club organizes gives members a chance to interact with children in situations similar to the girl that Bennett connected with.
Each time they go, the club provides the supplies for a particular craft at each event and tries to coordinate crafts based on the season.
For example, last Christmas, they decorated Christmas Cookies and during Easter, they made chocolate Easter bunnies.
This Christmas, the kids will be making snowflake ornaments. The club members will prepare all of the materials, but the kids will be coloring and cutting out the snowflakes to use for the ornaments.
In doing this, their main goal this Christmas, and all of the events that they organize, is to provide an outlet for the kids to forget whatever they're going through and simply have genuine fun.
Beyond that though, according to the club's president, Monet Gonzalez (12), the most fulfilling part of being a member of Westview Angels is being able to form strong and long-lasting connections with the kids they work with, as well as sharing and experiencing their lives.
In particular, one little boy and his two younger brothers touched her heart one day.
The boy kept asking to make more and more crafts, and she complied, but didn't quite understand the reasoning behind it. But at the end of the event, the boy brought up his little baby brother in a stroller who had an oxygen tank. She realized that the boy was making them for him.
But at the end of the event, the boy brought up his little brother who had an oxygen tank and she realized he was making them for him.
"It was heartbreaking, but also heartwarming in the sense that the boy was 8 years old and already understood the importance of compassion toward others," Gonzalez said. "Each time I go to an event and experience a moment like that, I fall in love with the kids and their families a bit more."
It's moments like those that encourage Bennett to continue volunteering with the club as well.
"I remember one time there was this little boy who came up to us bouncing around wanting to decorate a cookie," Bennett said. "Something as small as decorating and eating a cookie made him so happy, and it was the first time I saw a little kid get so excited over something so little as that. Seeing that made me very happy."
Bennett said she tries to form connections with all the kids she works with, by asking them questions such as what their favorite color is, or how their days went.
"The kids are so open with me and always tell me about their families," Bennett said. "I'm really thankful that I get to learn and understand what other people are going through and I have the opportunity to broaden my horizons. Every time I go it just makes me more thankful for the life I live."
Gonzalez shares Bennett's sentiment.
"The people there have an attitude that reflects something so different than what they are going through," Gonzalez said. "The families have already know what it's like to go through some of the toughest things in life. Just going to the Ronald McDonald House knocks me down a few pegs. It's a very humbling experience."
The families always thank all of the club members for organizing the events and providing their children with a small dose of joy in the midst of their hardships.
The club feels gratitude as well, thanking the families for allowing them to learn from and have this experience.
"The families are so nice because they're always thanking us but I feel like we should be thanking them," Bennett said. "They've taught and given me more than I could ever give them."