Students weigh options after SAT Subject Test elimination
For many high-schoolers, SAT prep is simply a fact of life, yet another course to endure between junior and senior year. This all changed, however, on Jan. 19, when news broke that College Board would no longer be offering SAT subject tests and the SAT essay portion. When Daniel Deng (10) heard about the decision, he cleared his shelves of the chemistry prep books that he'd bought.
"I'm surprised by their decision to drop [Subject Tests]immediately," Deng said. "I assumed they would phase them out to give colleges and students time to rethink their plans. At the same time though, it was like a weight off my back all at once. I feel a lot better about the pressure because I only really have to focus on the SAT and ACT now if they even matter that much."
Deng had taken AP Chemistry his freshman year and was hoping to supplement that knowledge before taking the SAT Chemistry subject test this year.
"I didn't spend a lot of time preparing for it," Deng said. "But I was still hoping to take it because I did well in Chemistry last year and I wanted to show colleges that I'm decent at physical sciences."
Like Deng, Kavya Gupta (10) also took AP Chemistry freshman year and was hoping to leverage that experience. When she first heard about the SAT subject test cancellations, her response was to check her SAT dashboard and see if the changes had gone into effect.
"There will probably be a lot more weight put on remaining tests like AP exams and SAT/ACT now," Gupta said. "Because there's nothing else besides AP tests that can really measure how well a student performs on a standardized test."
Gupta in particular has followed the advice of a local college preparatory organization, Hamilton, in weighing her options.
"The SAT will definitely stay relevant," said founder Chris Hamilton. "Students should continue to focus on improving their test scores to the best of their ability.
For both Deng and Gupta, while the announcement wasn't an entirely negative thing, they also had certain misgivings about what it will mean for future college admission decisions. Deng's main concern comes from the fact that the difficulty of education in the U.S. isn't standardized, and some high schools participate in grade inflation, while others don't. According to Deng, his biggest worry is that while admissions officers can look at your class rank (which isn't reported at Westview) and your school's profile, such efforts can only do so much for contextualization. Despite acknowledging certain flaws in fairness, such as the differences in scores that can come from students' varying financial situations, Deng said he still believes that eliminating SAT subject tests might not necessarily be the best way to go.
"[Subject tests] are far from perfect," Deng said. "But at least they provide a 'standard' to compare you to other high-schoolers across the country. I've seen subject tests as a way to kind of make-up for bad AP scores, so if that isn't an option anymore we'll have to find a way to show colleges our depth of knowledge."
Gupta has similar concerns, though a case-by-case variation in GPA is her biggest worry.
"At Westview, the difficulty of a class can vary based on your teacher and how well you adjust to their teaching style," Gupta said. "Versus the SAT which, for all of its faults, at least was the same throughout the country."
Like Deng, Gupta will be shifting from focusing on the subject tests to getting better scores on her upcoming AP tests. One bonus of this situation, to Gupta at least, is that the AP exam does not institute a bell curve to their test score distribution, so rather than a more competitive curving on this year's exams, there will just be a greater number of better scores, because this kind of curving does not limit top scorers in the way regular curving might.
Despite the admitted benefits of this new decision, both Gupta and Deng still said they believe there can be further improvements.
"I do think they should reconfigure a lot of their system," Deng said. "The pressure we get in general to do well on all sorts of standardized exams is kind of crazy."
Regardless of existing issues within the system, with the elimination of subject tests, for both Deng and Gupta there will be one less thing to worry about.
About the Writer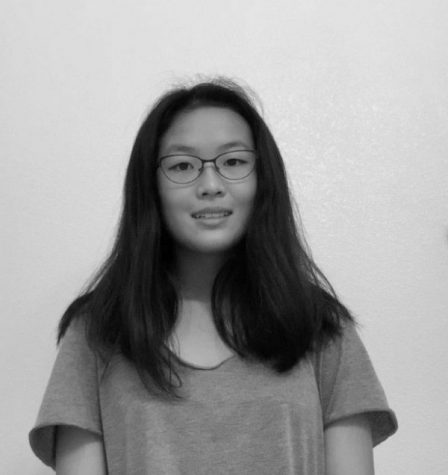 Amy Wang, Web Editor
Amy (10) is web editor for and in her second year as a part of The Nexus. When she has the time to, she writes flash fiction, reads, and spends time with friends. She hopes to major in computer programming, or creative fiction.