Robotics returns to campus, begins construction on competition robot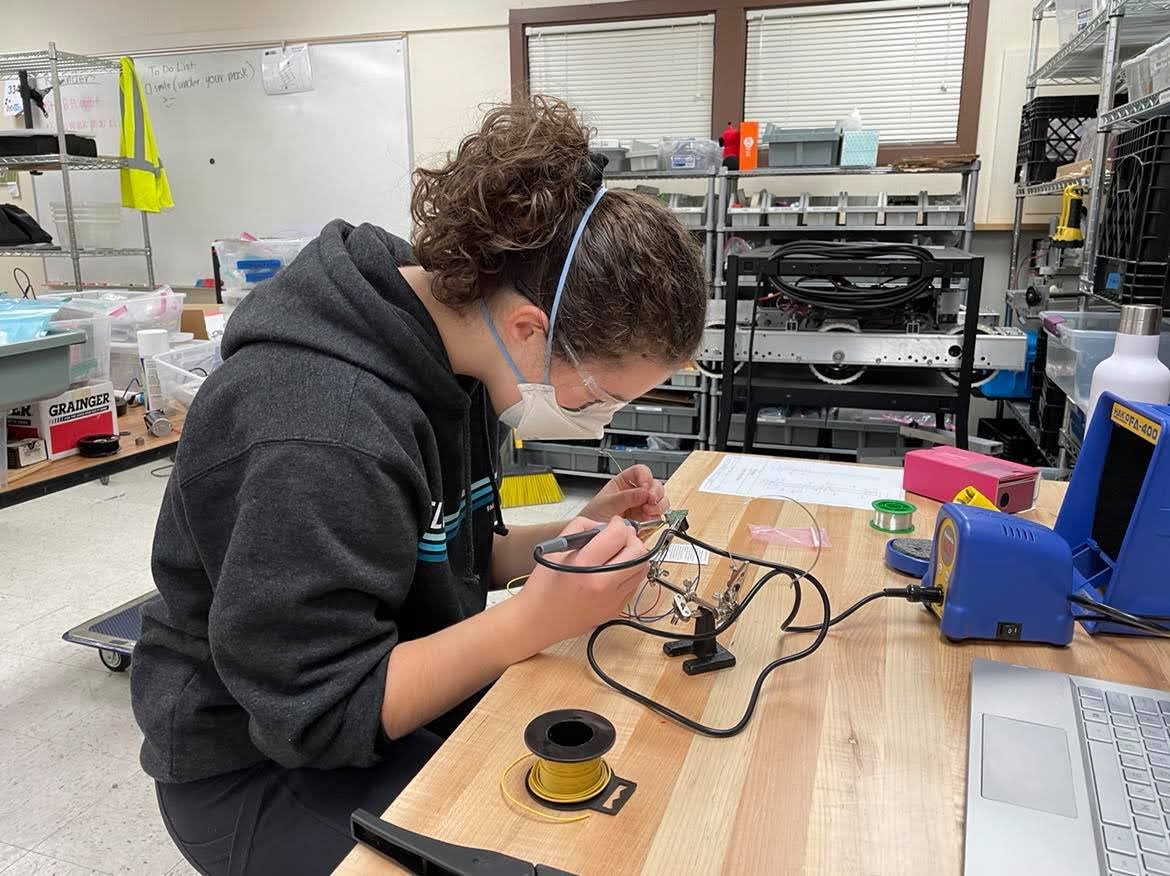 The FIRST Robotics Competition (FRC) Team, Option 16, returned to campus Jan. 30. The club, which had previously been unable to work on campus this year, is currently permitted to send a maximum of 14 students on campus to begin in-person work on their projects.
Prior to their return, Option 16 was forced to reorganize its program for a virtual environment. The multi-faceted program—divided into hardware, software, and business—faced changes across the board for how it would operate.
Amongst the three main areas of focus, hardware struggled the most to adapt to a virtual structure, according to Option 16 President Melody Chu (12), due to its heavy reliance on machinery to fabricate robot parts. Typically, students focused on hardware would be able to explore fabricating and designing a robot.
Due to their virtual constraints, those students had a heavier focus on design, working with computer-aided design (CAD) through the application Fusion 360.
In the software department, students were unable to push their code onto their physical robots in their virtual structure. Instead, students would use Autodesk's software simulator Synthesis, allowing students to import CADs of their robot into the program, push their code virtually, and theoretically test that code.
The business portion of the program, in a normal year,  already would have been working online with Adobe Creative Cloud to create banners, brochures, and more during the competition season. With the entirety of Westview Robotics working virtually, the business team has been working to create a digital showcase to share Option 16's journey and accomplishments during the year.
While Option 16 has found ways to continue their program in a virtual environment, their return to campus enabled a richer experience for robotics students this year.
"We have found ways to ensure that students are still able to explore their interests while in a virtual setting," Chu said. "[But] especially for the technical parts of robotics, it has been very exciting to resume our normal work."
In Option 16's first return to campus Jan 30, the club's executive leadership team and their software team were able to work on software integration with robots that the club had built in previous years. The following week, the hardware team was able to work on campus, looking to get the robotics team's fabrication room back in order and begin to fabricate updates to their robot.
With the option to return to campus, Option 16 is looking forward to testing code on real robots, which allows for greater accuracy and fewer limitations comparatively to their online simulations. Option 16 is also looking to have veteran hardware students return to campus to fabricate pieces of their robot designed in the previous weeks.
On top of technical progress, returning to work on-campus will allow robotics students to work with their mentors in person. Option 16's mentors—stemming from the families of familiar students, Westview alumni, and industry sponsors—provide crucial guidance when the program is faced with roadblocks during work.
"While they were able to support us in a virtual format through Zoom, it's exciting to see our mentors and connect with them in person," Chu said.
Without the lag of virtual communication, the aid mentors are able to give becomes more fluid, as concepts and problem solving becomes easier face-to-face, while the relationship between mentor and student flourishes authentically. In a similar way, returning to campus allows for the relationships between students to develop and grow in a natural manner.
"Seeing people's faces in person, although half-way covered by a mask, is still incredibly exciting, and interacting without Zoom lag makes communication much easier," Chu said.
Despite Option 16's controlled return to in-person work, as the effects of the pandemic linger, the competitive aspect of the program remains uncertain. According to Chu, the judging and awards submission for robotics competitions are likely to be virtual, but the logistics of regional competitions are still undetermined.
Even amidst the uncertainty of regular robotics competition occurring, Chu remains optimistic about the robotics season, as students in the program are still able to apply their skills and further their understanding virtually.
"Competition is just a place where we are able to celebrate our accomplishments and learn from other teams," Chu said. "We focus on what we can learn along the way."
About the Writer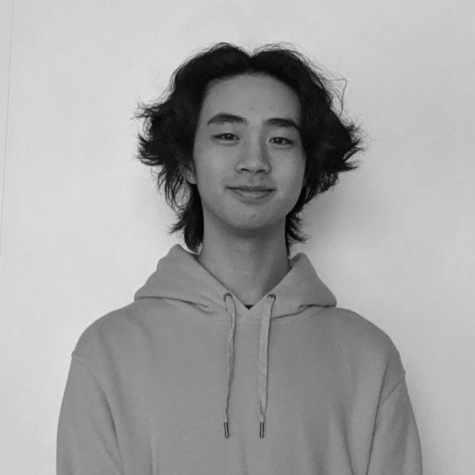 Byron Tran, Staff Writer
Byron Tran is a junior in his first year of The Nexus. He enjoys playing video games and reading books on his own accord. He is a long and triple jumper. In his spare time, Byron can often be found listening to music or watching shows.