Park begins initiative to spread awareness about North Korean crisis
Although an ocean away, North Korea is often at the center of American politics, news, and media. However, according to Sydney Park (12), the humanitarian crisis within North Korea itself is often overlooked in the midst of global conflicts. Alongside Rancho Bernardo High School student Clare Chung (12) and Canyon Crest Academy student Olivia Jin (11), Park began an initiative to spread awareness among American teens about reality in North Korea. 
Behind the DMZ is a website full of articles and resources about Korean history and events that have led up to the poverty and propaganda we see in the country today. Many of these articles are written by South Korean high-schoolers in PUSD, and these articles present multiple perspectives for readers to consider before coming to their own conclusion. 
DMZ stands for demilitarized zone, the area at the border between North and South Korea. Historically, this zone has symbolized the separation between capitalism and communism. As its name implies, Behind the DMZ aims to share information about North Korean issues that are often buried in politics. 
By spreading awareness to young people, Park said she hopes that the next generation of leaders will be informed and ready to make real progress. 
"[American teens] don't necessarily see the real problems in North Korea because all that's on the news is politics and nukes," she said. "So we tried to stay as nonpartisan as possible because we believe it's important for people to know background information before starting a conversation."
Behind the DMZ has organized this background information into four sections: the past, the present, the future, and ways to help. This way, Park said, facts and details are easier to absorb and readers can eventually see the connection between past events and current humanitarian issues. Park said she hopes that by understanding both the good and bad parts of history, young Americans will be more invested in improving the future. 
For the present section of its website, Behind the DMZ staff members gather quotes from various North Korean defectors, journalists, and researchers to portray life in North Korea as accurately as possible. The country's isolationism often denies its citizens a voice to ask for help, Park said, which is why the work of activists is so important for bringing attention to the North Korean crisis.
Park said she hoped that Behind the DMZ could offer a more personal perspective than American news and media, which often focuses on the North Korean government and not the people.
"What we really want is for [readers] to see the full picture of North Korea," Park said. "The news often portrays North Korea as a nuke-obsessed giant. It's understandable, of course, but we also need to see the citizens as people and really work to help them." 
Besides presenting information and research, the articles on Behind the DMZ also offer next steps for making change. Although their main goal is to spread awareness, Park said the writers also hope to encourage readers to continue seeking information and look for ways to make progress over time. 
As a Korean-American student, Park is especially invested in what happens on both sides of the DMZ. For Park, Behind the DMZ also created an opportunity for her to be actively involved in this fight against oppression. 
"At first I felt helpless because, as high-schoolers, we have almost no power to change things," she said. "But then I realized that there is always something to be done. Raising awareness is the starting point—the most important part—so that's what we decided to work on." 
Behind the DMZ updates with new articles every weekend, as well as regular posts on Instagram. Park said that for those who may not want to read lengthy articles, consumable information on social media is a good way to stay educated. 
"We may start a podcast or expand to other social media platforms in order to reach a wider audience in the future," Park said. "But our foundational goal will never change. We will keep trying to share what's happening behind the DMZ."  
About the Writer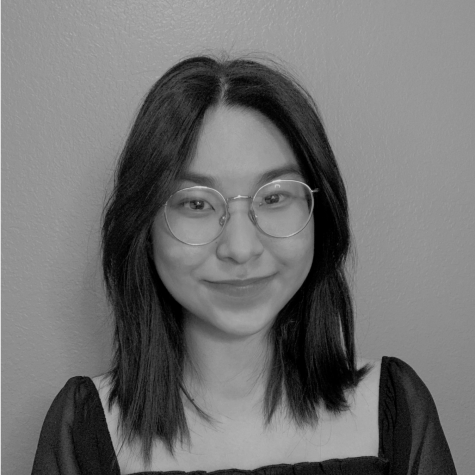 Alice Chen, Editor-in-Chief
Alice Chen is a senior and an editor-in-chief of the Nexus. She likes books, video games, and Studio Ghibli movies. She does not like math and sans serif fonts.