Opinion: Local Journalism Sustainability Act will preserve democracy, save the future of journalism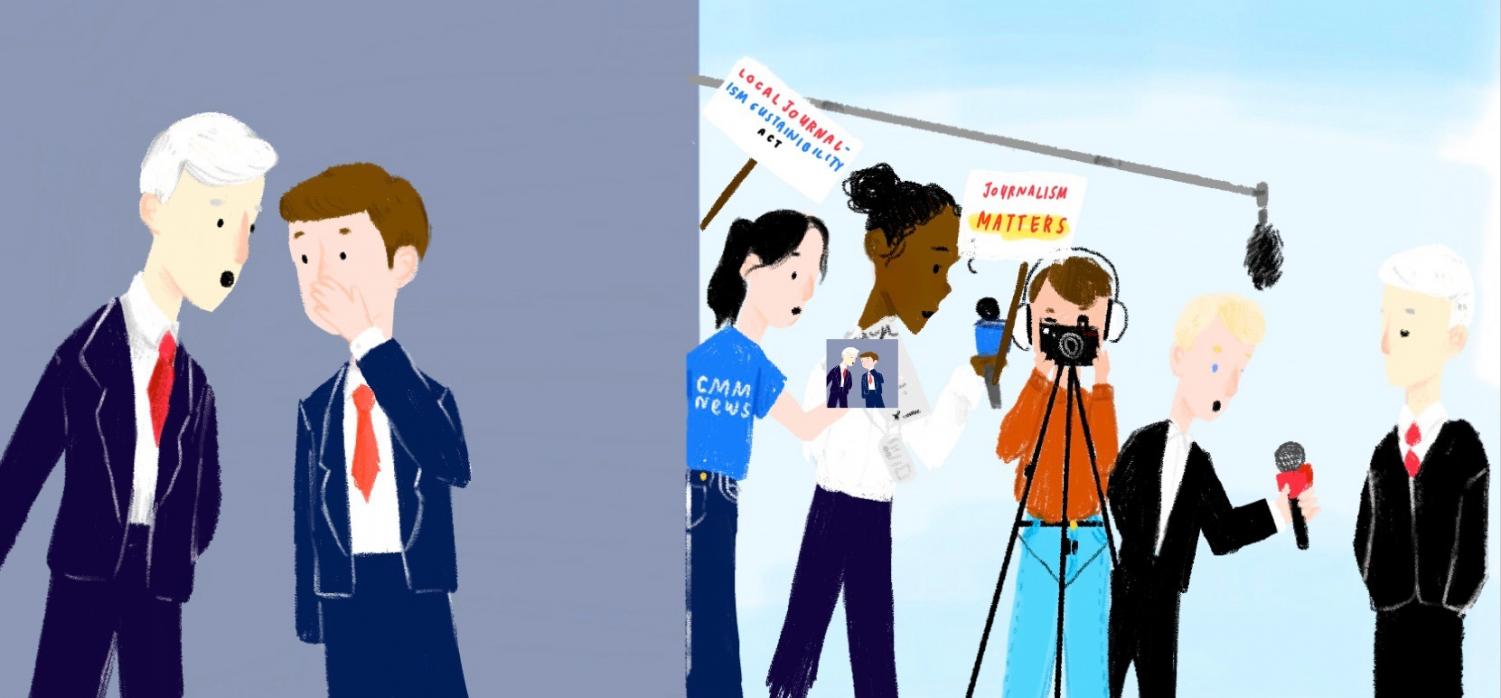 A democracy cannot function without honest and accurate communication. This communication—stemming from news media, local newspapers, and now social media platforms—is at the heart of a well-informed, politically active citizenry. However, at a time where Americans rely heavily on these outlets for information regarding the ongoing pandemic, outcomes of the presidential election, and other meaningful events, the newspaper industry is faltering. 
With more than a quarter of America's local newspapers closing in the last 15 years—leaving 1,800 cities that had a local news outlet in 2004 without any at the beginning of 2020—thousands of communities in the United States are "news deserts," where the people living there have no access to credible and comprehensive coverage of local news, according to a University of North Carolina study on the local news landscape of 2020. 
The COVID-19 pandemic has only intensified this. 
Since the stay at home order began in March, the Peter G. Foundation found that 65 million unemployment claims have been filed. Of these, 36,000 newspaper employees were laid off, along with some of the companies they worked for. Not to mention, with advertisers shut down or closed because of the pandemic, a critical financial support system for the newspaper industry has vanished. 
These existing economic challenges that the COVID-19 pandemic heightened are forcing many newspapers to close permanently, leaving those still viable struggling to run smoothly in the face of the current economic climate. And while there has been a spike in subscriptions to online publications, with magazines like The Atlantic experiencing their highest number of subscribers, the ability to maintain a fully-staffed, productive newsroom within a wavering economy is now almost unattainable. This decreasing dissemination of news and closure of various papers is a recipe for democratic disaster. 
What does a community look like without a local newspaper? To put it bluntly, not good. Cities without the eyes of local papers on them have higher risks for corruption to run throughout the government. Excessive, unchecked spending, like the $1 billion bond measure passed a few years ago in PUSD is just one example of what can happen when no local media keeps watch on public entities. And as print newspaper circulation has been in continuous decline, with newspapers losing half of their reporting staff in the past two decades, civic participation and political awareness has decreased. On top of that, a study performed at the University of Illinois at Chicago and the University of Notre Dame found that with fewer reporters, government salaries rise, deficits increase, and borrowing costs go up by 5 to 11 basis points. 
Without professional journalists questioning the integrity and validity of a federal institution, no one can report on government wrongdoings. Poor decision-making is just one outcome of a declining local press. Worse, there is evidence of greater corruption at the local levels of politics when there is no one acting as a watchdog to these institutions.
We need journalists to expose the misconduct of politicians like Duncan Hunter. We need local news organizations to shed light on the problems that need fixing. And, most importantly, we need to realize that, in order to function properly, newspapers need money. To help accomplish this, representatives Ann Kirkpatrick (D-Az) and Dan Newhouse (R-Wa) presented the Local Journalism Sustainability Act to the 116th Congress, a possible savior to the ever-present news deserts across America.
The Act provides a tax credit to the three essential parts of accurate and fair journalism: those who subscribe to local newspaper publications, businesses that advertise to newspapers, and journalists who work for local newspapers. The Act would provide every taxpayer a $250 tax credit to spend on a subscription to local newspapers. It would grant businesses with less than 1,000 employees up to $5,000 in the first year and up to $2,500 in the subsequent four years for advertising in the local media. And it would give that same tax credit to newspapers to use for the compensation of journalists. 
Supporting this bill is, in essence, supporting reliable journalism. Communities with established publications encourage political discussion, participation, and awareness, something that this piece of legislation can help rejuvenate. 
This migration of funds towards established media outlets that pursue fairness and truth is a big step for the future of journalism. And in the midst of an all-encompassing pandemic that has hurt the newspaper industry, it is a step in the right direction to maintain a country that is politically aware, as well as a citizenry that is fully informed. While the tax credit will only last for five years, the legislation is a lifeline to those newspapers, subscribers and advertisers who have been negatively affected by the pandemic. More importantly, it is a lifeline to a robust democracy in our communities.
Although it may take time to pass a stimulus package that can be agreed upon, the passing of this legislation is promising, with 78 co-sponsors (as of Monday) and more supporting the bill every day. To help further this effort, we can do our part as well. Contacting local representatives, advocating for the future of journalism, and educating and empowering our communities can conjure support for the bill to see its passing in the 117th Congress, beginning Jan. 3. 
For a country that is stuck in a news desert, the Local Journalism Sustainability Act works to quench the thirst of those drought-starved citizens by funding fair and truth driven reporting, in turn instilling faith in the potential for our democracy to work effectively. 
About the Writer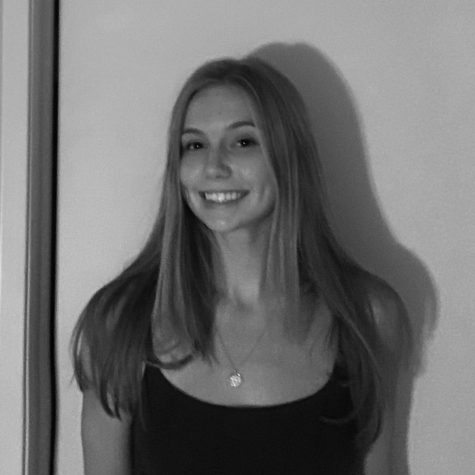 Rachael Hudak, Opinions Editor
Rachael Hudak is a senior and currently serves as the Opinions Editor for The Nexus. Other than writing, she enjoys dancing, reading, and going to cool coffee shops. Rachael is also apart of Speech & Debate and Dance Troupe and is excited to spend her last year of high school with The Nexus.