Kelly ('20) applies experience as alum to tutoring current students
Mt. Carmel alumna Tessa Tricario ('20) has long had a passion for tutoring. Since her freshman year of high school, she's been involved in various levels of teaching fellow students, both as a way to earn money and also to fulfill her passion for helping people. 
Now, as a business major at Point Loma Nazarene University, she's started her own tutoring business, Alumni Tutoring San Diego, which caters to middle- and high-schoolers who hope to benefit from the experiences of alumni.
"I decided that because of the lack of communication and personal assistance that is a result of virtual classes, the most helpful network of tutors that I could bring together were students who had been in these classes in person," Tricarico said.
One tutor Tricarico has hired  is Westview alumni Jack Kelly ('20). As a part of the organization, Tricario arranges sessions that fit in both the client and the teacher's availability.
"My experience has been great as a tutor," Kelly said. "Tessa handles all the scheduling, so all I have to do is tell her what hours I am available and she schedules all of my sessions and works as a liaison between the tutors and the families."
Tricario's motivations for starting the organization stem from her own experience with one-on-one academic support. As a student who benefited greatly from personalized tutoring, she's moved forward to utilize this in her own business. 
"I know that it really does help if someone who has already taken the class before you walks you through it," Tricario said. "Our tutors can pull from their own experiences to best assist the clients we have."
According to Tricario, in her experience, struggling students were best helped by people who could act as their peers, and those who had been through the exact same curriculum. In Kelly's case, this means that he teaches only the courses that he was comfortable with while in high school.
"I tutor in Spanish and history for Alumni Tutoring. At Westview, I went through AP Spanish and received a 5 on the test," Kelly said. "I also have the California State Seal of Biliteracy. As for history, I have never received anything lower than an A- in any history class and it is one of my favorite subjects. I spent lots of time talking with my history teachers and I enjoy learning about and talking about world and U.S. history."
This familiarity with courses means that students can also benefit from their tutors' experience with the staff at their respective schools.
"The hope is that [our tutors] won't just be helping the students in academic skills," Tricario said. "But also, since they have experiences with how certain teachers might want their assignments turned in, I think it's possible for them to help our clients with connecting with teachers as well."
This purpose has proven more relevant, as the COVID-19 pandemic continues well into the month of November and most middle or high school PUSD students receive their education online. Without the ability to clarify many things usually explained during a normal class period, many students are struggling to make the connections with their teachers that are needed to succeed in their classes. 
In order to help with this, Tricario has come up with a system of matching prospective clients to one of the seven fellow alumni tutors she has on her payroll. Usually, pairings are done by school, but subject needs are also taken into consideration. As students contact Tricarico, she reviews her employees' expertise and connects her clients with the tutor who fits best. 
"Once I learn a little about each client, general things like their grade and what subject they need help in, I check my list of tutors," Tricario said. "I decide on the tutor who has the best skill set and availability for each client."
After students and one of the seven tutors available have been matched, classes are conducted via Zoom, Skype, or Google Duo. Lesson material mainly comes in the form of pre-test assistance and in-depth explanations of concepts taught in class, as well as curriculums that follow along with what students are learning in school. Help in math, English, history, science, and Spanish, as well as several electives, are available to clients, in hour-long sessions that can be adjusted to fit their needs.
"Right now I spend just an hour a week tutoring," Kelly said. "However that is subject to change due to clients adding a session or rescheduling. Some tutors meet multiple times a week with the same student and/or have more than one student they meet with."
So far, the majority of Tricario's six current students have come from recommendations made by her former teachers, and she projects steady business growth as a part of her overall goals for the organization.
"A personal goal for me would be to find more clients," Tricario said. "We're in the process of recruiting more tutors and asking teachers to help us find students who might need extra help."
Tricarico is confident that Alumni Tutors will continue to grow and help students throughout PUSD, as well as adapt to any changing COVID-19 circumstances.
"I definitely see myself doing this long term," Tricario said. "Even though the online environment is one that really gives us more room to maneuver, regardless of whether or not students are in person we can still continue our teaching model."
To contact Alumni Tutors, any students or parents can email [email protected], and include the grade level, subject in which one needs help, and either a phone number or email address by which a tutor can contact you.
About the Writer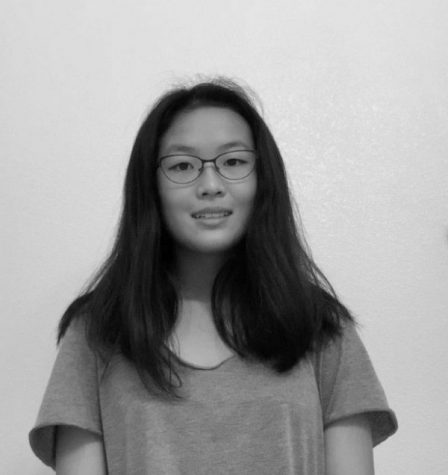 Amy Wang, Web Editor
Amy (10) is web editor for and in her second year as a part of The Nexus. When she has the time to, she writes flash fiction, reads, and spends time with friends. She hopes to major in computer programming, or creative fiction.