Animal Crossing: New Horizons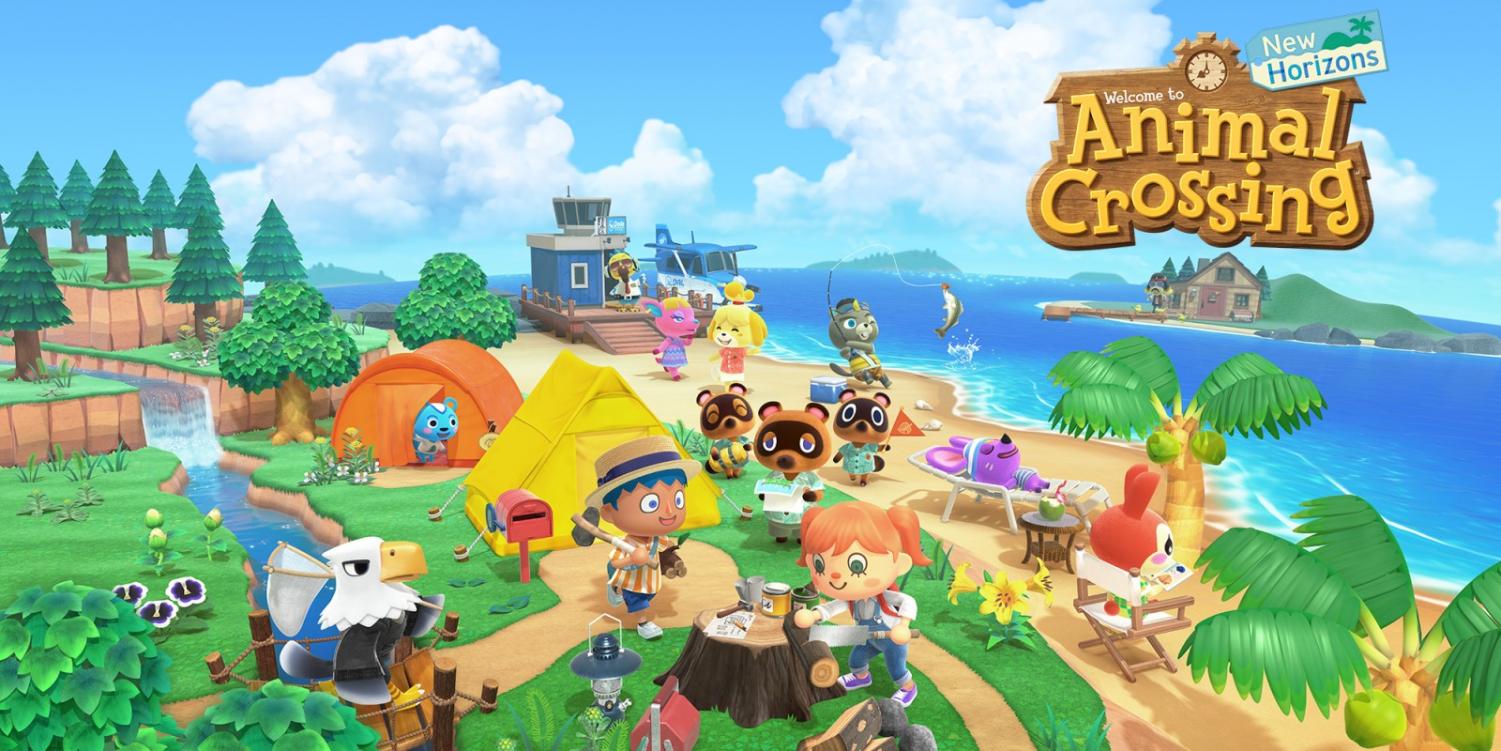 Animal Crossing: New Horizons was released on March 20, just as the stay-at-home order was first issued. Adults started to work from home, students started to see their schools shut down, and naturally, people started to miss their regular, routine lives. New Horizons offered an opportunity to take control once again—and an escape to a virtual private island.
Just like the other games in the Animal Crossing series, New Horizons was designed with open-endedness as its main focus. There is no story and no objective to follow, so players are free to decorate, fish, garden, collect, or anything in between as they please. The game also allows players to socialize with other players, whether it be visiting each other's islands or trading materials or simply watching the sunset together (in real time!). 
While the world adjusted to being confined at home, it's no surprise that the idyllic life and endless possibilities of New Horizons were very alluring. And as the pandemic continues to dictate our lives, it's likely that this virtual paradise will continue to be a welcome distraction. 
Fun Fact: You can visit presidential candidate Joe Biden's Animal Crossing: New Horizons island, "Biden HQ," with the code DA-7286-5710-7478.