Ali creates tutoring organization Blue Owl
One summer day, Ayaan Ali (11), along with his friends Junaid Ahmad from CCA and Rayhan Cochinwala from Torrey Pines, were trekking on their usual hike in Del Mar Mesa.
As they walked, their conversation turned to education and the hit that students would feel from the pandemic shutting down campuses
After some consideration, the three decided that they should be the ones to help students who would be in need.
That was the day Blue Owl was born.
Blue Owl aims to be an official nonprofit organization and it is centered towards helping tutor students, one-on-one through zoom.
They contacted their place of prayer, The Muslim Community Center of San Diego, and explained their vision of helping students in lower socioeconomic classes.
"There are a lot of students who lack the resources to properly learn and stay on top of their classes," Ali said. "We wanted to help with online learning and gaps in their knowledge." Blue Owl tutors students by evaluating each grade level's learning objectives, important concepts, needed resources, quizzes, tests, and all the learning modules for each class.
"Take for example sixth-grade math," Ali said. "We'd have a document with all the learning objectives and then we use it to see what's important and crucial that our students need to know and learn.".
They started small in the summer but have expanded from 15 tutors and 10 students in the beginning to 30 tutors and 55 registered students.
"Originally, we were aiming to help those in the lower social-economic ladder but as our group grew, we eventually opened it up to everyone in the community [regardless of] social class," Ali said.
The group has partnered with the Islamic Center of San Diego, which allowed the students there to join Blue Owl learning. 
"At first, we didn't want to partner with them because we knew they had a lot of students and we needed a stronger tutor base," Ali said.
With the new addition of students, the group needed more help tutoring the growing number of students.
"Since we were getting bigger, we decided to take it to the next level," Ali said. "We had to make sure our volunteer tutors are qualified and taught what subjects they were comfortable with."
According to Ali, the process to become a tutor starts with the person filling out a Google form telling what grade level they want to teach, what subject they are skilled with, and what makes them qualified.
"We then call them over Zoom where we evaluate them face to face," Ali said. "The biggest part of this interview is that we ask them to solve a problem in front of us, usually a math one."
From there, Ali, Cochinwala, and Ahmed decide if the method used in the demonstration matched their criteria of filling the gaps of learning, and if the students can understand the concepts and methods.
"They can either then start immediately, or if we think they need a little more training, we have them shadow other tutors for a session or two so that our students can have the best experience," Ali said.
A tutor will usually stick with one student and help them for one hour. When the session begins, Ali, Ahmad, and Cochinwala will monitor everything from the main session, while everyone else splits into break-out rooms which are just the student and the tutor.
The Zoom sessions are aimed towards helping students more with their learning and knowledge, rather than just completing their homework.
"Blue Owl's vision is to help solidify the students' learning," Ali said. "When we tutor students, we want them to fully have a grasp of what they need to know and be able to apply it to their homework."
The group is getting close to becoming an official, government-recognized nonprofit organization. The name Blue Owl was approved in July.
"Two weeks ago we submitted our application to be an official nonprofit organization and are still waiting on approval, " Ali said.
Ali hopes for a bright future with the group as he feels the importance of helping students during these troubling times.
"Education is a critical component of success in our society today, and we love feeding our students' ambition," Ali said. "We hope to provide education for all, and are looking forward to assisting more people in the future."
About the Writer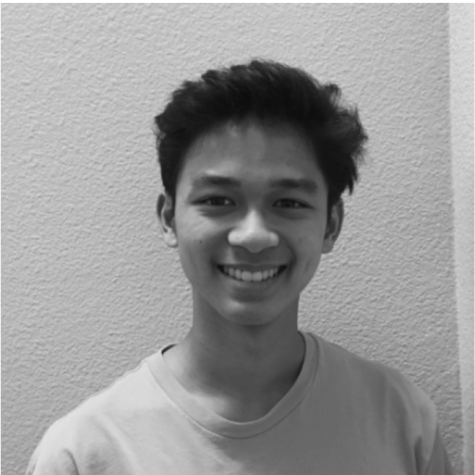 Matthew Flores, Staff Writer
Matthew Flores is a Junior and staff writer for the Westview Nexus. He runs sprints for Westview's track and field team, a part of the Westview Filipino club, Bayanihan, and is very active in his church. In his free time, he plays the piano, skateboards, and watches anime. As known by the entire staff, he always has food on him and is always willing to share, unless it's Oreos.