College recruiting changes amidst COVID-19 pandemic
As Jason French begins his first year as Westview's head football coach, he not only must become accustomed to his new working environment but must also navigate the unfamiliar landscape college recruiting has become due to the COVID-19 pandemic. CDC guidelines and NCAA recruitment suspension has halted in-person recruiting throughout the summer, so athletes, coaches, and college recruiters alike must find unique ways to reach one another.
"When it comes to college recruiting, a lot of stuff is going to happen virtually, so college coaches are going to try to do their best in evaluating athletes," French said. "They will be able to watch film [from previous years or created in summer practices], look at transcripts, and then contact me when discussing our Westview athletes."
According to French, athletic profiles have now become more crucial in showcasing athletes' important information to college recruiters during this pandemic. Athletes can display their statistics, academic records, highlight films, and honors and achievements all on one platform they prefer. They are then able to share this themselves or can be aided by their high school coaches to reach out to college recruiters. 
CJ Latimer (12) has had a difficult time adjusting to the new, virtual process as he was just becoming acquainted with the recruiting process before quarantine. 
As Latimer awaits the winter football season, he has been attending football practices and independently reaching out to college recruiters himself.
While trying to become virtually recruited, Latimer has become frustrated by the inconsistent communication he has had with college scouts. Although he has several profiles on recruiting applications such as FieldLevel and Hudl, he—like many of his fellow players—resorts to contacting college recruiters through direct messages on Twitter. 
"I've directly messaged at least 100 coaches, and a lot of them just don't respond and leave me on read," Latimer said. " [When they do respond and the conversation goes well] the biggest frustration is feeling like you are so close to getting a scholarship—or that a coach is really interested in you—and then all of a sudden, the communication breaks."
Because many recruiters are based in the East Coast, Latimer is often working evening shifts during virtual college campus visits. During his breaks, he attempts to spark conversations with college recruiters, but has difficulties picking up the discussion from when they last left off. 
Furthermore, his opportunity to attend large football skill camps has been eliminated. In Georgia, Latimer was expecting to attend the NUC Top Prospect Camp hosted by All American. There, Latimer would have had the opportunity to meet current and retired NFL players, as well as be scouted by some of the largest football colleges in America. With the cancellation of this event, Latimer is struggling to find opportunities for exposure to larger colleges' recruiters, and he can only hope to leave an impact on recruiters through his phone. 
Unlike football recruiting, which happens in season, the majority of recruiting in basketball occurs in club seasons throughout spring and summer. According to coach Kyle Smith, these circumstances have posed unique difficulties for the Westview basketball program. 
Smith said that his athletes would have usually played on the outside club teams throughout the summer and spring seasons. During that time, some would have gone to large tournaments throughout, or outside of the state with the intention of being recruited. College recruiters would have likely been at those club tournaments but with the cancellation of these, many athletes lost their opportunities to showcase their abilities.
"[Despite this] I think as a team we were very lucky in that we are a winter sport and we were able to complete our season last year," Smith said.
Although the spring and summer seasons are normally major periods of recruitment, the distribution of game film was also a common recruiting practice. The Westview boys basketball program has already become accustomed to preparing and sharing their film to recruiters through a platform called Hudl.
According to Smith, the application offers an easy method for delivering athlete information to coaches.
"Our Hudl account stores all of our Westview game footage," Smith said. "It contains Westview boys basketball games going back several years. I've made sure that our athletes have all the video content available to them so that they can send it out to colleges and recruiters."
However, athletes without highlight film can be put at a disadvantage during this time—especially in sports such as football.
"A lot of these sports, you can create game-like situations that showcase game-like movement skills, but the big difference is they get hurt," French said. "Football's got [controlled] violence—there's hitting. I can create a drill and film it and show it to a coach, but if we have a quarterback that we're trying to showcase, we're not going to be able to imitate a 250-pound guy trying to body slam the quarterback into the ground."
"As we move forward into the fall here in September-October, once I'm made more aware of what we can do on the field in a bigger group setting, we'll [also] do our best to start showcasing and putting those kinds of imitation game-like scenarios in," French said.
In the meantime, French will soon work with his athletes to showcase their abilities through measurable qualities such as height, weight, muscle mass, and recorded weight lifts. 
According to Latimer, the football players have also been supporting each other in the recruitment process, especially this summer.
"Even as friends if we're weightlifting and someone asks if you can record them while they're benching or squatting to send to a coach, we film it," Latimer said. "It's always good to help somebody out because we all know everybody's at least in the process of trying to get into the process [of recruiting]."
As athletes prepare for their seasons and help each other through the recruiting process, colleges have been conducting virtual campus tours and Zoom interviews with prospective athletes. The restrictions on the recruiting process are slowly becoming based more on the local situations of schools. Legal, on-campus recruiting is still occurring in smaller pools of students on college campuses, but the main means of communication remain virtual. 
Throughout this unfamiliar process, both French and Smith say they will work to help guide their athletes and support them through this difficult time.
"I'm going to be their biggest advocate," French said. "I'm going to brag about them from the rooftops to any college coach willing to listen about them because I'm going to make sure that they have an opportunity to play college football if that's a desire for them."
About the Writer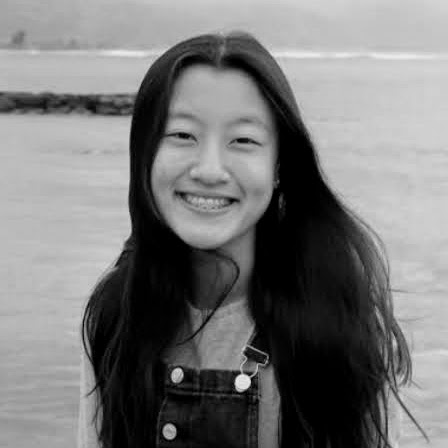 Caitlynn Hauw, Staff Writer
Caitlynn Hauw is a sophomore staff writer for the Nexus. This is her first year as a part of the staff, and in her free time she pursues social activism and writing.