Through Union-Tribune internship, Hudak realizes interest in journalism career
Rachael Hudak (12) looked down at the notes she was taking and realized the few words she had quickly jotted down were barely enough to construct a full sentence. She looked back up at San Diego County Supervisor Nathan Fletcher, uncertain as to how she would—in the 45 minutes given to her—complete her article on Fletcher's strategy to combat COVID-19 in the San Diego area. Hudak was stressed, yet determined to meet her deadline.
A couple of weeks earlier, on July 20, Hudak alongside six other high school interns stepped into the San Diego Union-Tribune Newsroom as part of the Union-Tribune Community Journalism Scholars Program. 
"Coming into this program, I did not really know what to expect," Hudak said. "I was very nervous. I remember on our first day, all seven of us went into the building unsure of what was going to happen."
During this five-week program, Hudak mentored under Michael Price and Charles Clark, two of the Union-Tribune staff members. Through assignments and daily seven-hour virtual meetings, Hudak quickly realized that making a 45-minute deadline was something she would have to get used to.
Throughout the internship, Hudak wrote a total of five articles, covering both news and feature topics. In one project created by the program mentors, the interns were assigned to interview and write about a prominent figure in social justice. Hudak chose to interview Fernando López, the executive director of San Diego Pride. 
"It was such a great experience talking to Fernando because they are such a huge part of the San Diego Pride movement and such an influential figure in our community," Hudak said. "Interviewing such a big figure made me realize that I really enjoy being able to go out into my community and share these important stories. Without them, you don't get to see what's behind all the movements. There is so much power in just learning and sharing someone's personal story and that's really what journalism is all about."
In addition to López, Hudak was given the opportunity to speak with different journalists, from Walter Robinson, investigative reporter for The Boston Globe, to Chris Reed, Opinions editor for the San Diego Union-Tribune. Hudak said that talking to different journalists and hearing about their experiences has helped her figure out the areas in journalism that she prefers the most.
"Talking to a variety of different reporters and hearing about all of the different beats within a newspaper, like data reporting, immigration reporting, or community reporting really [helped me] see what I enjoyed as a writer," Hudak said. "And working alongside these professionals as they critiqued [what I wrote] really helped to improve my writing."
As the Opinions editor for The Nexus, Hudak found Reed to be one of the most helpful resources available to her at the Union-Tribune.
"It was just really refreshing to talk to someone who has the same interest that I do and just see the different ways that he goes about opinion writing," Hudak said. "[The program] was mainly focused on feature and news writing, and I really like opinions writing, so getting to talk to someone with that same interest was really cool because I got to ask him specific questions about the editorial board and opinion writing in a professional setting."
Hudak plans to take what she learned from Reed and the internship in general and bring it to The Nexus, as both a section editor and staff writer.  
"[Reed] really just showed me that if you have a passion for writing then that's really all that matters," Hudak said. "He gave me really good advice on staying true to what I believe in when I write and also just being fair to both sides [when writing]. I feel super prepared to come [into The Nexus] with ideas and I feel like I learned a lot about going out and interviewing and different interviewing techniques and I'm ready to relay it back to the writers in The Nexus."
Staying true to what you believe in, always striving for the truth, and presenting the facts in a way that's fair to everybody is a part of the San Diego Union-Tribune's mission statement that Hudak incorporated into her work during the program, and plans to continue doing so in both The Nexus and in her future career.
"I've always thought about journalism as something I would go into, but this internship really showed me the steps I need to take in order to get there," Hudak said. "During the interview before I got accepted into the program, they asked why I wanted to be part of the program. I just said because I really just want to see if journalism is what my passion is. At the end of the five weeks, I realized that it was."
About the Writer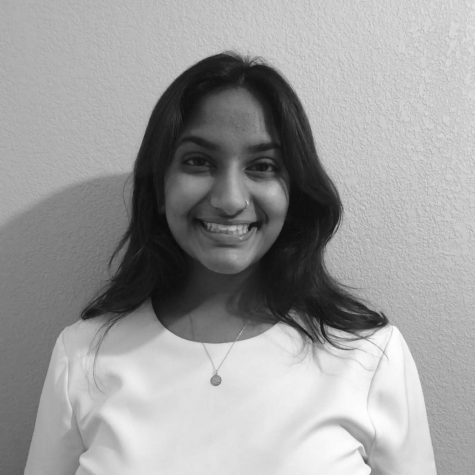 Deepali Yedulapuram, Features Editor
Deepali Yedulapuram is a senior and serves as the Features Editor for The Nexus. She has been on staff since her sophomore year. Aside from writing, Deepali enjoys talking to people, eating good food, and playing basketball and tennis. She is also part of the Speech & Debate and Mock Trial team at Westview.