Ong creates nonprofit organization Cards4Kindness to support those impacted by COVID-19
In July, Jessica Ong (10) carefully sealed her envelope before addressing it with her favorite blue pen. The address belongs to a man she's never met before: 72-year-old Cedric Armstrong, who's been quarantining with his wife since March. Inside the card read the message, "Despite current events, I hope you understand how loved and appreciated you are." Today, Armstrong says the card holds a permanent spot in his office so he can be reminded of Ong's message every day. From a young age, Ong was taught the power that a handwritten letter can hold. 
"I've been writing cards to people as long as I could write," Ong said. "My parents would always tell me that when someone does something nice for you, then it's much more meaningful to send them a thank you card rather than a text or an email."
Feeling helpless at the beginning of quarantine, Ong decided to dedicate her extra free time at home towards writing letters to healthcare workers and those most in need of comfort during the COVID-19 pandemic. 
"Being in isolation has allowed us all to understand how quarantined patients or seniors without family feel on a normal basis," she said. "I felt guilty turning on the news to see people suffering along with healthcare professionals working 18-hour days and I just needed to do something to help." 
Ong's small solo project quickly grew to something far beyond her initial expectations after she created an Instagram page dedicated to her cardmaking. The page, @Cards4Kindness_, allows teenagers around the world to become ambassadors for Ong's organization, which entails starting a community club to make and deliver cards to local hospitals and senior homes. Within two weeks of creating the page, Cards4Kindness gained 49 ambassadors working together to spread gratitude and joy within their communities. 
"When I first started sending out cards, I didn't really have any expectations for what this would become," Ong said. "I figured that I would do what I could to help others and if people wanted to join, then they could. It's been such an amazing experience to see so many young people who are passionate about helping others." 
Today, Cards4Kindness has accumulated more than 500 ambassadors who meet weekly via Zoom to discuss card designs and the occasional celebration for holidays, such as National Friendship Day and Positivity Week. Together, they've managed to distribute more than 6,700 cards to healthcare workers, patients, and seniors in 29 countries. Their work, along with the rapid growth of Ong's organization, even caught the attention of the local NBC and ABC news stations. 
"I was super surprised when news stations started reaching out to write stories on me," Ong said. "As soon as they did, that's when I started to realize that my little card project wasn't so little anymore and I needed to start thinking bigger." 
Although Ong finds the hours of work she dedicates to her organization taxing at times, she attributes her motivation and drive to the positive feedback she receives from card recipients. 
"Before Cards4Kindness really took off, I was spending 3-4 hours a week making cards. Now, I spend one hour a week making cards myself because running the organization takes me around 20 hours a week," Ong said. "This can be challenging at times,  but hearing the impact our cards have on their recipients gives us confidence and motivation to keep doing what we're doing, not only with our cards but in other aspects of our lives to help people." 
While she was reluctant to start her organization at such a young age with little marketing experience, Ong says having an Instagram community of other youth-led organizations to rely on for advice helped her overcome these initial apprehensions. 
"Starting all of this at first was a little scary because I was putting myself out there not knowing whether Cards4Kindness was going to be successful or not, but other youth-led organizations were able to give me advice on how to market to people and how to get the word out there," she said. "Another organization I came into contact with on Instagram, Gens Connect, showed me how impactful a card is to seniors in particular. Some seniors don't have family or anyone who visits them, so the cards truly helped them remain positive while in isolation."
In the future, Ong intends to reach a wider range of people—such as orphans and those in poverty—with her cards. Additionally, she says she hopes her work can inspire other youth to take action within their communities.
"I think my first goal was just for the cards to reach as many people as possible and make the biggest impact possible," Ong said. "But with Cards4Kindness growing so fast, another one of my goals became to encourage teenagers to make a difference in their communities. It's very empowering to know that as young people we're able to impact others' lives, especially when we work together."
About the Writer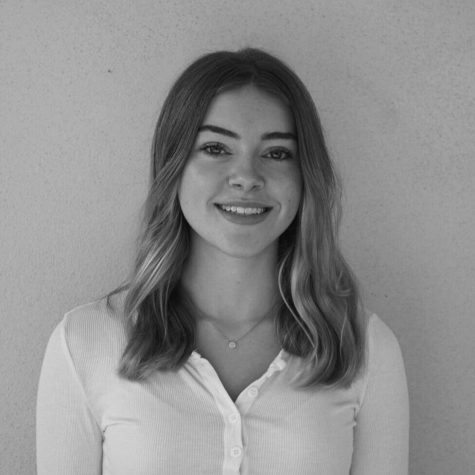 Julia Dailard, Photo Editor
Julia Dailard (11) is a second year staff writer and first year photo editor for The Nexus. She is passionate about fashion, photography, and advocating for womens' rights. Outside of school, she enjoys spending time at the beach with friends, thrifting, and traveling. Can probably guess your astrology sign.