Key Club, Speech and Debate work around virtual environment
Westview clubs have long been an important part of the student experience, but like many other facets of school life, they have had to contend with an online start to the year. From keeping members updated to ensuring that club attendance stays as high as possible, club leaders have had to deal with a bevy of problems.
Many such issues are individual to the clubs themselves, and due to the different purposes of clubs, no solution has been one-size-fits-all, leaving many clubs on their own in terms of deciding what an online plan of action should look like. Given the last summer to do so, however, many clubs have come up with their own solutions.
Key Club, which focuses mainly on volunteer-based events like helping with service projects, like other clubs with large memberships, has struggled at times.
"When hosting meetings, it's hard to be personal and engaging over a Zoom call." Key Club vice president Angela Yu (11)  said. "With in-person meetings, the members feel more comfortable to approach us after, something we lack virtually."
This missing connection, however, did not stop club activities from moving forward. Creative brainstorming and a long-planned revamp of the club website helped leaders organize projects that involved students working from their own homes. Recent online service projects—which have included packaging goodie bags for seniors and promoting Charity Miles—have been a success, and the participation rate in online service has been similar to what it was last year. "Honestly, I feel like being online makes things easier," Yu said. "Because all we really have to do is send out an email with the details and people either participate or they don't."
Having mostly online events has been a change for Key Club, and the move has made things more accessible for certain members. The fresh ideas that have come from staying online this summer are useful even beyond the pandemic, and Key Club leaders are hopeful that they can continue as they have into the future, according to club president Angie Vo (12).
"In the past summer, we've come up with a lot of new things," Vo said. "The events that we've held are basically a new aspect of volunteering that we hadn't really considered before, and in the future it would be nice to keep doing them even when we transition back to in-person."
For Speech & Debate, figuring out how to stay connected and relevant to members has also been a big problem. While summer participation in debate tournaments has never historically been high, plans for online tournaments during the school year have not yet solidified, and there have been contact issues with the club's mainstay of information, according to President Heidi Lau (12).
"We do realize that not everyone checks Facebook," Lau said. "And so when we post, we do keep in mind that not everything is reaching all of our members."
Under Lau's guidance, however, regular Zoom meetings with other students in charge of various parts of the club have led to fruitful discussions on what the coming school year might look like for an incoming freshman interested in public forum debate. One plan that has emerged is to set up a MyConnect platform through PUSD, and Lau is hopeful that it will work out due to Speech & Debate's status as a 4.5 class.
"Since we are a 4.5 class, hopefully we can set up a platform through MyConnect," Lau said. "That way, every student has access, and we can make sure that no one is out of the loop."
While the coming year will look different, Lau said she is hopeful that participating in Speech & Debate will still provide students with the same experience of camaraderie and learning, despite doing so in a different environment.
"Since there are online tournaments, we'll most likely keep our one tournament per quarter requirement," Lau said. "While it might not be exactly the same environment this year, we still hope to provide a feeling of community and participation."
Like general operations, another aspect of club organization that has been affected by the online start is finance. Key Club dues, which have been harder to gather due to the lack of contact, have been moved to an online platform, and lowered due to financial hardship. As a part of an international program, the club is required to send dues to the international organization in order to remain registered as a member.
"Since we're not actually meeting in person, it's hard to get members to want to pay that due," Vo said. "So we're reducing the dues, so that hopefully people will still be comfortable joining."
No matter the club, for incoming freshmen especially, finding and participating in clubs at all will be somewhat of a jump, due to the lack of the usual Club Rush day. However, eighth-grade information night, a regular point of contact between interested students and school clubs, was still a resource this year, and both clubs gave interested eighth-graders and parents contact information and Instagram handles to follow for updates. 
"We had that eighth-grade parent night before we were taken out of school," Vo said. "And we did already reach out to those interested freshmen, but we'll definitely reach out again."
Vo and Lau are hopeful that opening informational meetings to catch new members up to speed and run over what the coming year will look like will help act as a support.
"We're hoping to get everything out at our first meeting," Lau said. "We'll let everyone know what's going to happen."
Key Club plans on holding its first meeting Sept. 16 over Zoom, and Vo hopes to advertise its website and social media in order to stay in contact with prospective and past class members. More online service events are in the works, and Vo and the rest of Key Club's officers have said that they are looking forward to what they're certain will be a productive school year.
"There are a lot of things that we've learned from [this experience]." Yu said. "Key Club is undoubtedly better off with our new ability to host online events and it'll be really cool to see where we can go with it."
About the Writer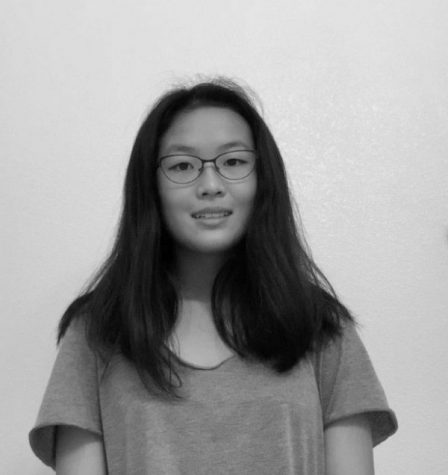 Amy Wang, Web Editor
Amy (10) is web editor for and in her second year as a part of The Nexus. When she has the time to, she writes flash fiction, reads, and spends time with friends. She hopes to major in computer programming, or creative fiction.