FTC robotics teams print face shields, deliver to hospitals
As the San Diego FIRST Tech Challenge (FTC) initiative to alleviate hospitals' personal protective equipment (PPE) shortage continues, several Westview students with backgrounds in robotics have stepped up to contribute to the cause. 
Among them are two FTC robotics teams, the Robotechs and the Clueless. Lucas Wang (11), a member of the Robotechs, said that printing face shields was the most beneficial way to use their extra robotics resources. 
"Many of us have 3D printers that are going unused because robotics [competitions] have ended," he said. "So we figured that we should use what we have to help our community and show appreciation to healthcare workers." 
According to Wang, the FTC teams all used the same face shield design from the Scripps Ranch Civic Association, which is free for anyone to  access online. Not only does this standardized design keep the face shield quality consistent, he said it allows anyone with a 3D printer to easily join the effort. 
"It's not limited to robotics teams, which I like," Robotechs member Brandon Ho (12) said. "I had a lot of friends who felt like they could be doing more to help, and they asked me, 'Can I join up with you?' And of course the answer was yes. There were always places where we could use people's help."
The Robotechs successfully printed, assembled, and delivered 60 face shields to Samahan Health Centers on May 13 and 20. Ho said that the team decided to stay local so that they could personally deliver the face shields. The Robotechs hoped to keep the materials as clean as possible by doing so, as well as show the hospital workers that the community is there for them. 
The Clueless also pitched in to support hospitals, but decided to reach out beyond San Diego hospitals and donate resources to especially struggling cities like New York. Team member Heidi Lau (11) said that during a pandemic, it's important for the whole country to come together, not just the San Diego community. According to Lau, there were obstacles for shipping face shields a long distance, but the Clueless found a way to get around them.
"The shape of face shields makes them difficult to package and not very shipping-friendly, so we had to consider that," Lau said. "We ended up sending them partially-assembled so that the healthcare workers could put the masks together themselves when [the package] arrived." 
Lau said that in order to get help from the rest of the community, the Clueless posted a GoFundMe page for shipping costs and hosted several Zoom demonstrations on how to print and assemble face shields. 
Last week, the Clueless successfully delivered more than 3,000 face shields to hospitals in California and New York. Lau said that she believes it's important for everyone to contribute during a pandemic, whether that's pitching in personal resources for charity or simply abiding by social distancing rules. 
"PPE is in shortage and there is a high demand, so anyone who volunteers to help is greatly appreciated," she said. "But in the end, just doing nothing and staying home still helps the community get through this stressful time."
About the Writer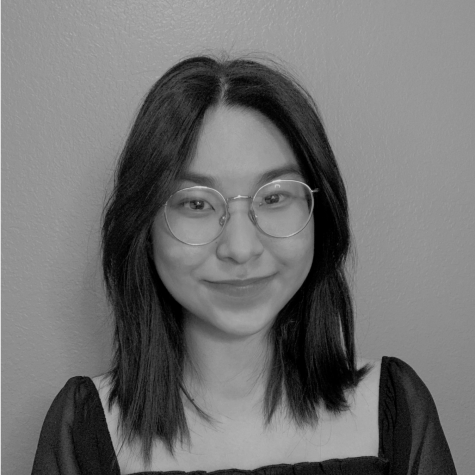 Alice Chen, Editor-in-Chief
Alice Chen is a senior and an editor-in-chief of the Nexus. She likes books, video games, and Studio Ghibli movies. She does not like math and sans serif fonts.