As students stay home, online summer camps scramble to meet need
The current pandemic has had a significant impact on education at every level. Classes have been moved online, standardized test scores have been waived as a requirement, and now, more than ever, educational camps are becoming a priority for some.
Due to the enforcement of a credit/no credit grading system and the cancellation of sports and extracurriculars, the pursuit to find different ways to stand out to colleges has become more pressing to students soon applying to colleges. One way to do that is traditionally by taking different summer programs, but with self-isolation guidelines in place, options have been limited. Stagnant capacities despite the influx of applicants looking to bolster their summer resumes in the wake of cancellations of other activities has become a problem for many camp directors. 
Since many camps and organizations were derailed by the pandemic,  the number of new applicants has grown at a rate disproportional to availability, creating conflict. One such example can be Adroit's writing mentorship program, where more than ten times the number of applicants applied this year, versus the year before.
This imbalance between program capacity and applicants has compounded problems that have long existed in  summer education systems: many students believe they focus on college admissions, when the focus should instead be on encouraging growth and development. Due to limited options, the number of complaints that too much competition between applicants is limiting educational exposure has grown.
Exchange programs have been cancelled, and many in-person educational camps, such as Stanford Summer Humanities Institute (SSHI), Yale Young Global Scholars (YYGS), and Iowa Young Writer Society (IYWS), have been moved online. This transition has been rocky on occasion, as can be seen by the large number of undecided students, and many participants have dropped or deferred placements in online programs, as  the experience of living on campus and learning with other students cannot always be directly translated onto a screen.
To fix this problem, many program directors have decided to give accepted students the option to delay their acceptances until next year, when, hopefully, social distancing measures will have been lifted. For graduating seniors, some camps have been transitioned into an online-only experience, while others are simply lost opportunities.
While in-person camps are struggling with the pandemic's circumstances, online education programs have expanded under the large influx of students looking for online opportunities, according to Peter LaBerg, founder of the Adroit Writing Mentorship. The program, which matches aspiring high school writers with experienced, published literary figures in the same genre of writing, usually has an acceptance rate of 5 percent. 
"Since our program is entirely online,we actually saw more than a 50 percent increase in applications for admission this year," Laberg said. "This resulted in over 1,000 applications for what was originally a 58-seat student cohort."
To account for this increase, LaBerg and his colleagues decided to expand the capacity of the current program from 58 to 84 students. The decision to undertake such an expansion was not done lightly, as a significant increase in planning and preparation was needed in order to properly match so many more students with their mentors.
"Deciding—as we were reading applications—to expand the program by over 40 percent presented a number of logistical challenges, and threatened the timeline and efficiency goals we laid out." Laberg said, "Luckily, we were able to stay on track while broadening the program."
About the Writer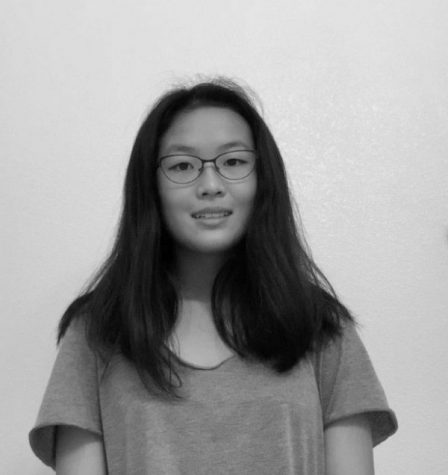 Amy Wang, Web Editor
Amy (10) is web editor for and in her second year as a part of The Nexus. When she has the time to, she writes flash fiction, reads, and spends time with friends. She hopes to major in computer programming, or creative fiction.