Westview Theatre Company produces "Midsummer/Jersey" from home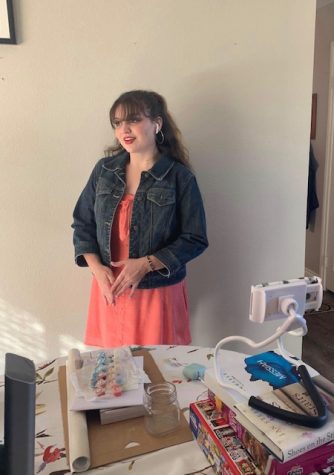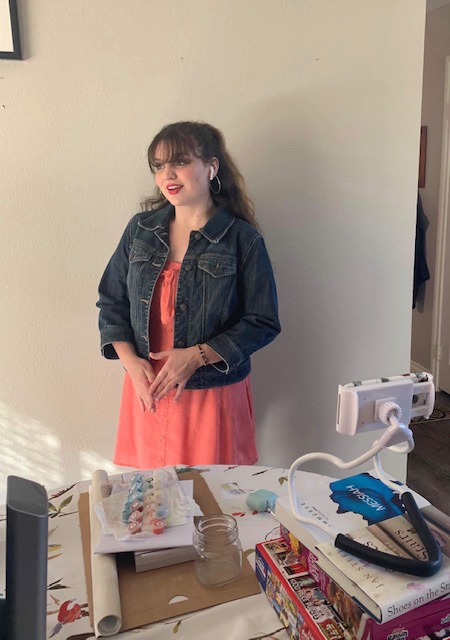 On March 12, the second to last day students were at school, the Westview Theatre Company was busy blocking and learning lines for their upcoming show "Midsummer/Jersey," a modern adaptation of Shakespeare's "A Midsummer Night's Dream." On March 13, Westview Theatre Company was unsure they would even have a play at all.
Stage manager Amanda Tsai (11) was devastated by this possibility, especially because COVID-19 had already taken away the company's yearly trip to Fullerton for their biggest tournament. 
"Theatre was kind of my support that kept me going and I was seriously depressed when everything got cancelled," Tsai said. "It seemed really hopeless."
But on May 1, Theatre Director Robert Townsend decided that the show must go on. He knew the students were upset about the cancellations, and wanted to unite the company together again.
"What it comes down to is continuing to create, to give our students something to hopefully look forward to," he said. "To engage and collaborate. I've had so many students say that they were struggling, and this moment, even if imperfect, gives us purpose to move forward with a common goal."
He, along with Theatre Booster Club President Katharine Dahl and a few students in the company, devised a plan to produce and release the play via video: by having the actors film themselves saying their lines then editing them together. Though the official date has not been released, students and staff can expect the video of the play to release sometime in June.
According to Assistant Director Maddie McGuire (11), scenes with one actor will feature only themselves, while scenes with more actors will be edited into a collage of videos, or what she calls "a Brady Bunch look."
Even though the scenes are being filmed at the homes of the actors and actresses, the entirety of the cast and crew for the original production are still involved. Costume Designer Kiriana Lanuza (12), though she cannot design or assemble the costumes herself, still advises the actors and actresses on what clothing (from their own closet) they should wear for each scene. Stage Manager Tsai, though she doesn't have a physical stage to manage, still attends rehearsals to give technical input and takes notes for crewheads. Student Producer Esteban Marin (11), though he cannot give them out on opening night, still is designing a playbill and show shirt for this production. 
Furthermore, the company created a large editing team, led by Timothy Jacques (12), Ethan Olim (12) and Jason Dillon (12), to edit the videos together, which meant reaching out to even more members of the company than were originally involved in the show. 
Townsend said he is amazed by how quickly and efficiently the company assembled to make this production possible.
"It's an all-hands-on-deck situation to try to make this show come to fruition," Townsend said.
According to Marin, finding motivation to continue work on a show that he cannot see improve with every rehearsal has been a struggle.
"So much of it still feels abstract right now," Marin said, "It gets extremely stressful at times, having to contact everyone digitally. But as we get closer to finishing filming and editing, everything feels a lot more concrete and it starts to feel more like an actual show that we're finally putting together for people to see."
Each week, cast members film one act of the five-act show, communicating regularly over Zoom calls to discuss the clips. This week, they filmed Act Four.
According to cast member Morgan Montesi (10), who is playing Mia "Cookie" Dicarlo in the production, speaking her lines into the camera just isn't the same.
"It's easier to use the dynamic and reactions with cast mates to feed into how your character would act and react to what they are saying," Montesi said. "So now when I look into the camera I am basing my reactions and character choices off of a character I have tried to create in rehearsals with others on Zoom, not in real time."
But according to cast member Molleigh Verhoye (12), who is playing Nikki Bottom in the show, just being able to get in character and say her lines is enough to feel as though she is a part of something important. 
This was all the theater company hoped for when they decided to continue production: that they would be able to stay working and connected even though they have to spend some time apart. 
According to Marin, the show has done exactly that.
"I think it's great that the students are still so motivated to keep everything running as normally as possible," Marin said. "We've been careful to keep the community we've built within the company going [with this show]."
Check out the Westview Theatre Company website for dates and more information.
About the Writer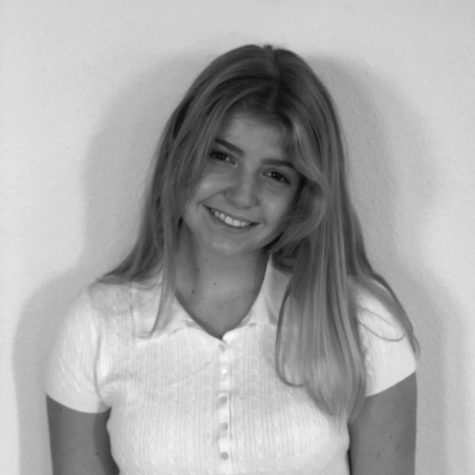 Brynne Paiva, Editor-in-Chief
Brynne Paiva is a senior and an editor-in-chief of The Nexus. In her free time, she reads avidly, spends time with friends, and attends local concerts. She is passionate about social justice and journalism.