Vanderby sews face masks for those in need
In the midst of the coronavirus pandemic, one of the biggest concerns both locally and nationally is the shortage of personal protective equipment (PPE), such as face masks. Math teacher Stephanie Vanderby decided to use the time she now spends at home to do her part. 
With two layers of tightly woven 100% cotton fabric, one layer of interfacing, elastic on the sides, and a variety of colorful designs, Vanderby's handmade face masks add a small touch of optimism to disease prevention measures. 
"I know how to sew, and it can meet a need," Vanderby said. "I saw on social media that there was a need for handmade face masks, and I have a lot of scrap fabric on hand, as I like to make quilts." 
Vanderby's handmade masks may not be sufficient to completely cover the PPE shortage in hospitals, but Vanderby said she believes that they can still help ease the pressure. 
"While these [face masks] are not the kind that doctors would use, they can be used by people in the community and free up those [doctors'] masks," she said. "A small difference, perhaps, but it's something I can do."
Vanderby was making 15-20 face masks a day and giving them to anyone who needs them. She is currently waiting for more elastic to continue creating these masks. Even as simply a reminder not to touch their face, Vanderby said she believes the face masks have been helpful already.
"I have a friend whose father has some existing respiratory issues, so [the masks] help her father feel more at ease," Vanderby said. "I also know a nurse at a local hospital who needed some. So as people cross my path who need one, I have one to give."
In a time of crisis, Vanderby said, it's important to come together as a community. 
"We can all do something," she said. "It's important to figure out what it is you can do to help." 
Those who need a face mask can contact Vanderby by email at [email protected]. 
About the Writer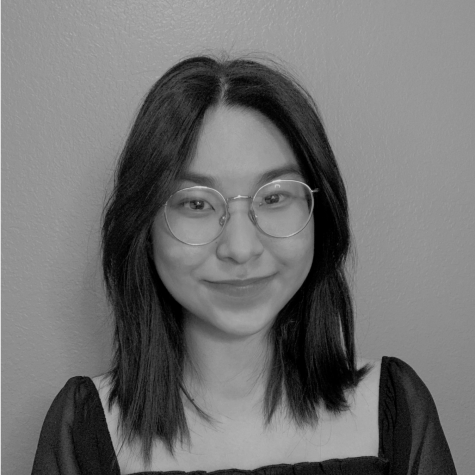 Alice Chen, Editor-in-Chief
Alice Chen is a senior and an editor-in-chief of the Nexus. She likes books, video games, and Studio Ghibli movies. She does not like math and sans serif fonts.