Opinion: UC tuition increases will benefit future students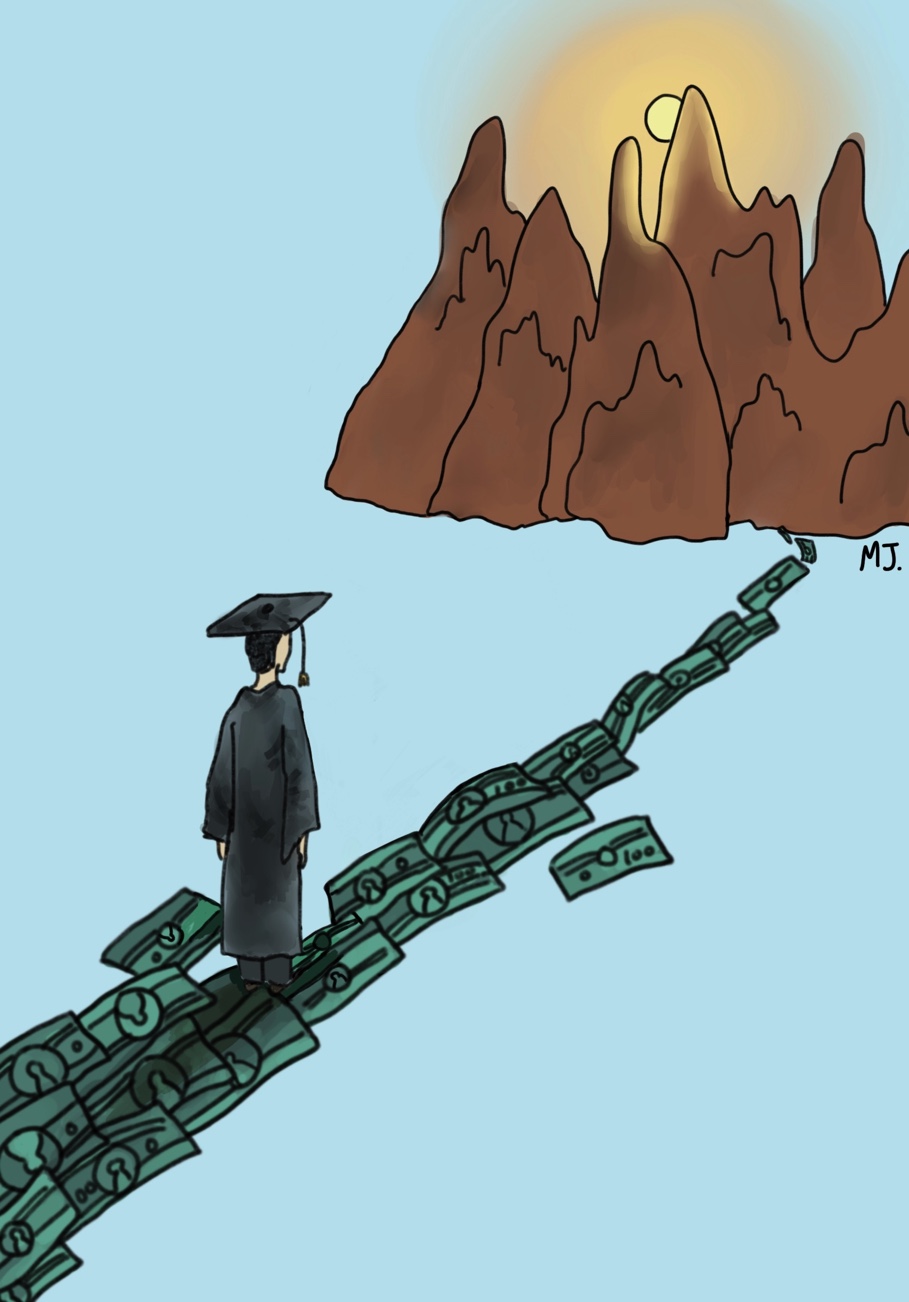 For many high-schoolers, including myself, college is our first step into the real world. For me, it's a chance to study in an enriching environment, grow as a person, and live completely independently. While I look forward to most parts of college, there is one, inescapable aspect that worries me: its price. 
California, alone, accounts for more than $142 billion in student loan debt, and since the early 2000s, in-state tuition and fees in the U.S. have increased more than 212%. With a college degree being the single greatest predictor of the size of a person's salary, going to a university is a priority for many people. It's within this context that I found a recent decision made by the University of California (UC) school system especially puzzling. 
On July 22, the UC Board of Regents voted to increase the tuition for its universities. For my fellow seniors, this means that we'll be paying up to $534 extra annually if we want to attend a UC school next year. It doesn't get much better for underclassmen, as annual tuition will only increase with each passing year. All enrolled and new students applying in 2023, 2024, and 2025 will see 1.5%, 1.0%, and 0.5% tuition increases respectively. 
This decision has been highly criticized by students, local politicians, and activist groups who see it as a change that hurts thousands of families who have been financially impacted by the pandemic. Moreover, the emergence of the Delta variant has worsened the economic stresses placed on lower and middle-income families.
To compound this criticism, just a month before the Regents voted to raise tuition, the UC school system received more than $1.3 billion from Governor Newsom's revised 2021 budget; this is the largest state-led investment in the entire history of UC schools. 
I, too, was initially skeptical of the decision by the UC Regents. At face value, it seemed as though the UC school system baselessly increased their tuition—and at the worst possible time. However, after looking more closely into the decision, it became apparent that there is more to this change than meets the eye.
In researching the decision, it became clear that the tuition hike would ultimately provide enormous benefits to financially disadvantaged students. 45% of the money gained by the tuition hike will go towards students in need of financial aid.
In addition, the UC's influx of money will be redirected to other areas as well. The tuition hike will provide additional financial aid for housing, food, books and transportation. UC's will also focus on bolstering student mental health services as well, as the tuition hikes will go towards hiring mental health professionals, tutors, and counselors.
The tuition hike also aims to help alleviate a multitude of other problems that students experience at UCs. For example, revenue from increased tuition will provide UCs with the resources to decrease class sizes by hiring more faculty. While some students might thrive with more people, smaller classes allow more individualized attention and communication between professors and students. 
Lastly, the Regents' decision to raise tuition could actually increase the likelihood for Westview students getting into their top choice of a UC. 
Since the 1980s, California's investments in the UC school system have declined considerably. In the late 1980s and 1990s, UCs were largely state-funded, and student-paid tuition made up roughly 20% of the schools' core funds.
However, because the UC school system kept receiving less and less money from the government, they became increasingly reliant on student-paid tuition. The solution? Increase the enrollment of out-of-state students because they paid full tuition. 
The UC school system began to more aggressively pursue and admit higher rates of out-of-state and international students throughout the 2010s. As outlined in a state audit in 2016, out-of-state students saw an 82% increase in enrollment, which coincided with a one-percent decrease in resident enrollment.
In the present day, the University of California school system is set to receive an influx of money from a $1.3 billion state investment and increased revenue from tuition hikes. It's through this increased financial security that UCs could become less reliant on admitting full-tuition, out-of-state students, and instead open up admissions to resident students, especially those at Westview. 
It's for these reasons that the UC's decision to raise tuition should be viewed as an important step forward in establishing an affordable, quality, and fair education system for all Californians that will continue to produce our generation's next pioneers.