Best Projects of the Summer
Album: Call Me If You Get Lost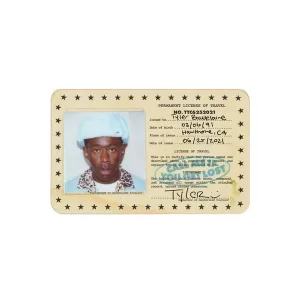 "Call Me If You Get Lost" is by far one of Tyler, the Creator's best albums to date. I was skeptical about how this would measure up to his last album, "Igor," but I was pleasantly surprised. With his experimental instrumentation and the cohesiveness of the travel theme, Tyler's production in his new release tops any of his other projects.
Each song featured on "Call Me If You Get Lost" is unique from any of his other albums or anything I've listened to before. He features a pan flute on many of his songs that ties all the songs together and gives the album its own distinct sound.
His addition of the trumpets in "Safari" brings the album to a dramatic and satisfying close. If you're hoping for a song reminiscent of Tyler's heavy rap albums, "Juggernaut" should be your go-to. By far, my favorite song is the eight-minute marathon "Sweet / I Thought You Wanted to Dance." Tyler tells a beautifully melodic story of love and inevitable heartbreak. He expresses his belief that you can't have one without the other by keeping the two obviously different songs together.
My one criticism of this album is the addition of DJ Drama to about every song as his ad-libs and miniature verses add nothing meaningful. Because of the quality of his other features, I can overlook this disappointment.
With a mix of his lighter love songs and hardcore rap, Tyler gives his audience the best of both worlds.
Overall, from start to finish, this is a near-perfect album that tops any other released this summer.
Movie: Summertime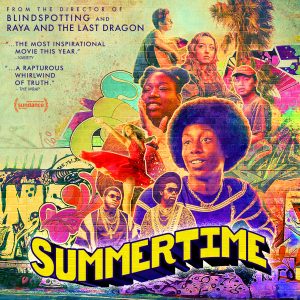 Summertime is a gorgeous, evocative film that sets poetry as the centerpiece of a lyrical enmeshing of art forms. Over the course of the movie, the director Carlos López Estrada utilizes a variety of mediums, including street ballet, rap, singing, and more. Like a musical production given a stage of real life, the movie feels dreamy in a way that hovers between real life and performance art.
The movie's focus is like a baton, passed between a group of loosely connected individuals over the course of a single day, in a series of spoken-word acts. The poems are performed by their respective authors, who play everyday people living in Los Angeles. The lack of plot and structure is jarring at first, but the film develops a rhythm as it moves, giving the ending a closure even though not all of what we see is resolved.
Summertime showcases life in Los Angeles through a singularly vivid lens, capturing music, people, and the fulfillment or disappointment of dreams. It's a new take on a city that has long been explored through cinematography—the movie shows what Los Angeles means to a diverse group of 25 poets, all of whom have something to say.
In a look back at the films that appeared in theaters this summer, Summertime truly stands out. Its art has a universal power, especially in the breadth of the poems showcased. From the love song to Los Angeles at the beginning of the movie, to the impassioned poem about ambition at the end, Summertime is a work of art.
TV Show: Loki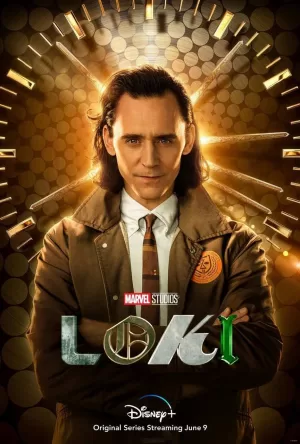 In what the Marvel-obsessed geek inside me believed was one of the most anticipated television series of the summer, Loki shattered my expectations with an extraordinary premise riddled with plot twists and an exciting (terrifying, really) conclusion.
As Marvel continues to construct its uni—multi, I suppose—verse, introducing classic characters from the comics into limitless potential for "variants" in phase four, I can only hope that there's so much more to be seen in future films.
Like Wandavision and The Falcon and the Winter Soldier, Loki explores a former villain's journey to understand their identity and come to terms with who they are. When faced with a mirror, or in Loki's case, Sylvie, Loki (the character) is able to look upon himself (herself?) and be honest with who he is—even as Mobius relentlessly berates his actions. Setting up the multiverse through this series, especially considering the new Spider-Man trailer that just dropped, is seriously hyping me up for the future of the MCU.
Loki combines impressive visuals with an amazing soundtrack. Especially as Loki and Sylvie fight to the Citadel at the End of Time, the plot twists and reveals along with the raw displays of power gave me chills—even when I rewatched them weeks later.
At some moments, though, I did feel like some of Sylvie's actions and motivations were unclear. I imagine, however, that this is intentional, and look forward to those being made more clear in season two.
Movie: Black Widow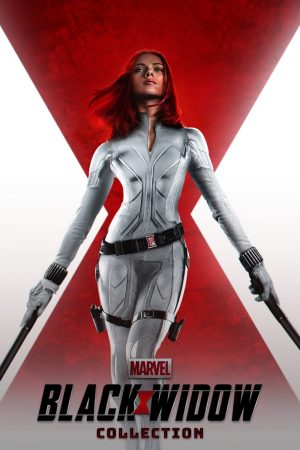 Marvel's Black Widow came out July 9 as one of the most anticipated films of the year. Starring Scarlett Johansson, this superhero movie was a mash of heartening family reunion with spy thriller. Set in the year 1995, the movie starts off with Natasha (Black Widow) and her sister Yelena being separated from each other at the Red Room, which is a boot camp that trains young women to become deadly agents. Both Yelena and Natasha's characters are portrayed as strong female protagonists, which is a message that the movie fulfills successfully. The main action portion of the movie skips ahead to when Natasha is separated from the rest of the Avengers.
This movie is packed with action scenes, although it overshadowed some of the important messages that the film was trying to send. The plot is confusing at times with flashbacks and flash forwards, but not so much so that it's hard to understand. Although Black Widow slides just under the radar of being deadly and fierce, it's still entertaining and worth a watch for the acting and plot.