Football prepares for home game against Mater Dei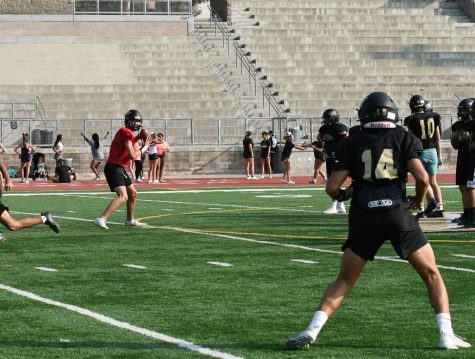 With a close win last Friday against Olympian High School, 14-13, Westview kicked off its 2021 season under new head coach Mitch Donnelly and an entirely new coaching staff. 
"I thought we had our struggles throughout the game," quarterback Ryan Harrod (11) said. "But, [our] solid defense was the most important thing that led to the win."
Defensive end Nikita Papin (12) agreed that his teammates on defense played excellently and that their chemistry, even this early in the season, was a big part of that. 
"We trusted each other and pursued the ball," he said. "Everything about the team is better." 
After only playing four games last spring, many of this year's starters didn't have much game experience, if any, to lean on, which caused them to miss several scoring opportunities. Only six had experience starting in a varsity game last year. 
However, Harrod said he believes that the players will work hard to fix these mistakes and improve through more experience.
Each day at practice, Donnelly said that their main goal is to be better than the day before. And that being able to see his players improve over the course of their training is rewarding. 
Tonight, they have a chance to show their hard work against Chula Vista's Mater Dei Catholic High School in the first home game of the season. 
Donnelly added that this will be a tough matchup, but after reviewing film and putting in the hard work all week, the team is ready for the challenge. 
He said that the main things that the team needs to nail down before tonight are wrapping up the tackle, completing passes, and not making simple mistakes like penalties.
"We have to play aggressively," he said. We have to keep them off balance, and we have to try to disrupt their timing and rhythm." 
No matter the results of tonight's game, Donnelly said he is proud of his athletes and is looking forward to having a full season with them this year and watching them continuously get better. 
"I am happy that we won and showed some resilience when things didn't go well," he said. "We had many first-year starters on the field, so to be able to weather the ups and downs is a positive sign."