Artists don't owe you a new album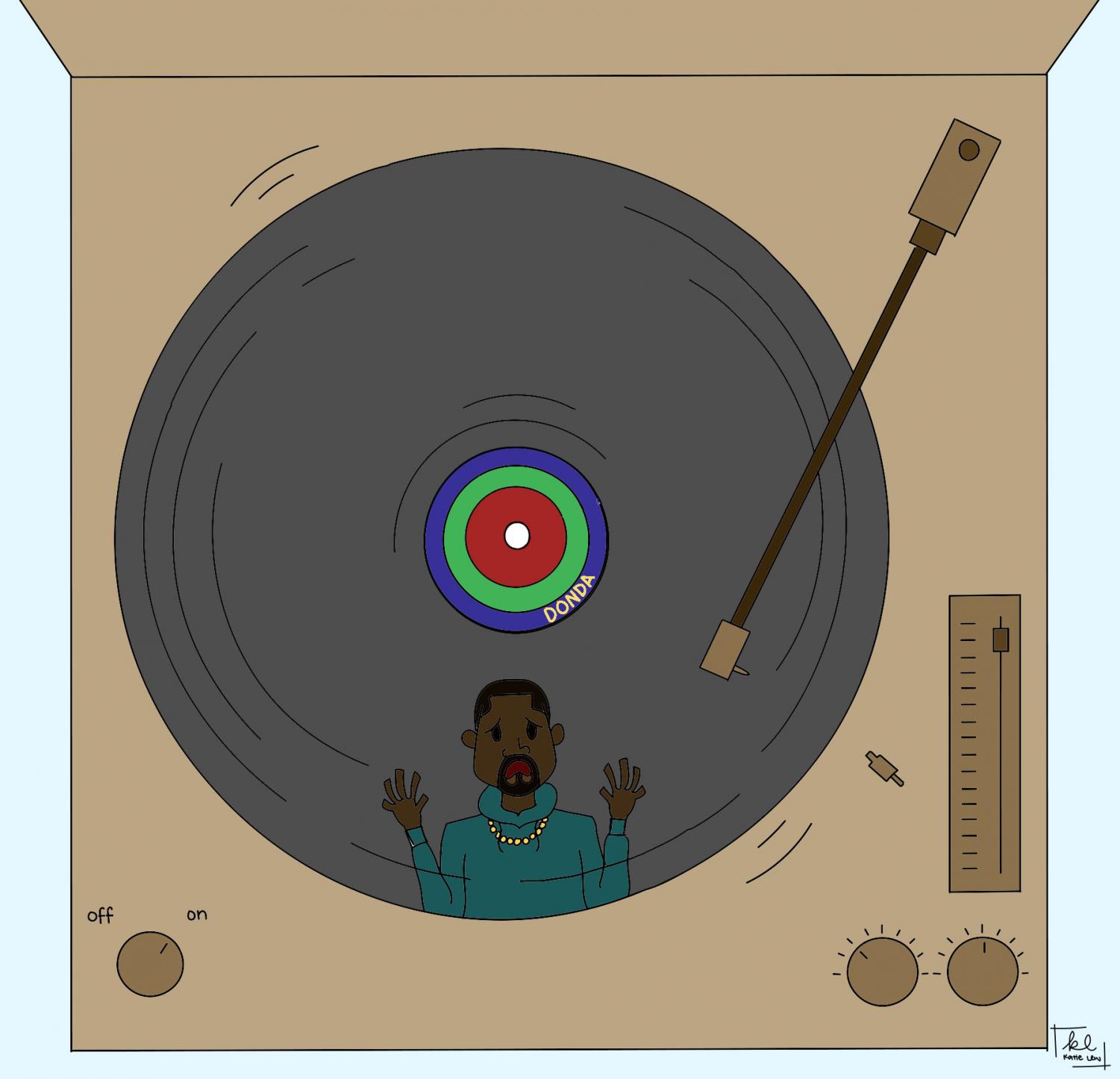 As an avid reader of the U.S. Constitution, I know all citizens are entitled to life, liberty, and the pursuit of happiness. So unless Congress has made a sudden amendment to the Constitution since I took U.S. History one month ago, I wonder why so many of you think you're also entitled to Kanye West's new album.
As I watched West ascend into the sky from the stage at his live release party Aug. 5, I cheered as the curtains closed on his second album release party for Donda. I opened up Twitter to see people clowning on themselves for expecting his long-awaited album to finally drop. They flooded West's Instagram comments with their disappointment. And I get it—West had set the release date himself and many had the expectation he would meet it. However, as immersed as we can become in an artist's music and as connected as we feel to the artists themselves, they don't owe us anything. 
Therefore, fans should respect the production process and the amount of time the artist needs to create art they're proud of. I'm not here to debate the distinction between a true fan and a fake fan, but I must say, if you think your streams on Spotify or purchases of CDs and records warrant the badgering because you feel you are owed something for your support, just remember that your contribution is only a drop in the bucket for these multi-millionaires. 
Established artists shouldn't have to overwork themselves in order to continue to prove themselves to their fans and surpass their expectations. This perpetually rising bar eventually becomes impossible to reach, yet fans will not accept anything less. 
The Donda album, especially, is very personal to West, who is already known for being a perfectionist. Many tracks on his album are inspired by events in his life. For example, on Feb. 19, Kim Kardashian filed for divorce citing irreconcilable differences with West. And as an added pressure, the title of the album, Donda, pays homage to West's late mother, Donda West, with whom he was extremely close. 
His struggle with mental health hasn't exactly been well-hidden either, which is another factor that has likely impeded the production of the album. Bipolar disorder, a condition West has been diagnosed with, causes low depressive episodes and manic highs that can result in volatile moods and irrational decision-making. His failed run for president and other public debacles could be viewed as immaturity and ignorance, but I see it as all the more amazing that he's able to produce such ground-breaking music in spite of it.
West's struggles are incredibly difficult to understand, but they are more visible and acknowledged than the private struggles artists face when they aren't as open or as polarizing as him. For example, the artist SZA has not dropped an album since Ctrl in 2017, and her fans won't let her forget that. After losing her grandmother, who was featured on the Ctrl album, and her aunt soon after, she experienced a severe depressive episode during which she considered quitting music and had suicidal thoughts. 
"I've buried so many people in my life, you would think that I would be used to it, or just have a threshold," SZA said to the Rolling Stone. "But my grandma broke the threshold for me."
As she focused on improving her mental well being and recovering from her losses, she became anxious to create more music. The head of SZA's label, Punch, has prevented her from doing so. As she waits, she's been losing sleep over her diligent music production according to CBS This Morning. 
"New music is literally on the way," SZA said. "I haven't slept. I'm coming directly from the studio right now. It's like, I think, 5 a.m. I left the studio at, like, 3:30. So music is on the way."
However, album production isn't just halted by mental health struggles. Sometimes, artists simply would like to pursue other interests. Rihanna, for example, is killing it with her Fenty makeup brand and Savage X Fenty lingerie brand. Her business ventures have been so successful, in fact, it was recently announced by the BBC that RiRi has bagged a one-billion-dollar fortune. 
Whatever reasons they may have for delaying their music, musicians are only human. They have other fulfilling passions and preoccupations that take up their time outside of being artists. If we could treat them with a little more empathy and compassion, then maybe they wouldn't have to jump through hoops and break their backs to get us an album.
 With that being said, RiRi is too busy holding her umbrella, ella, ella, to shield her from the cash flow raining down on her, SZA needs some time to have more good days on her mind, and Kanye is still mourning his late mama. So cue up Graduation, Good Girl Gone Bad: Reloaded,  and Ctrl one more time, because it might be a while.