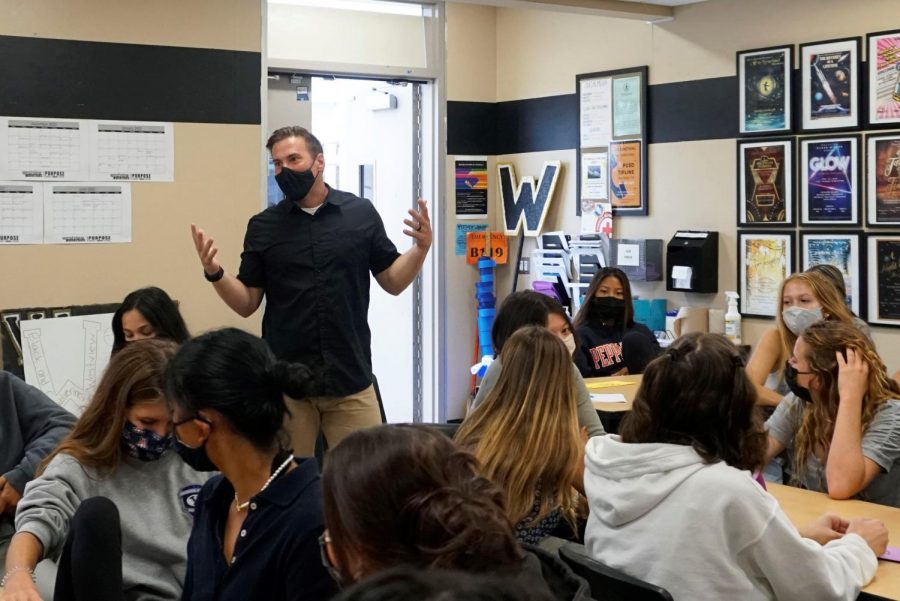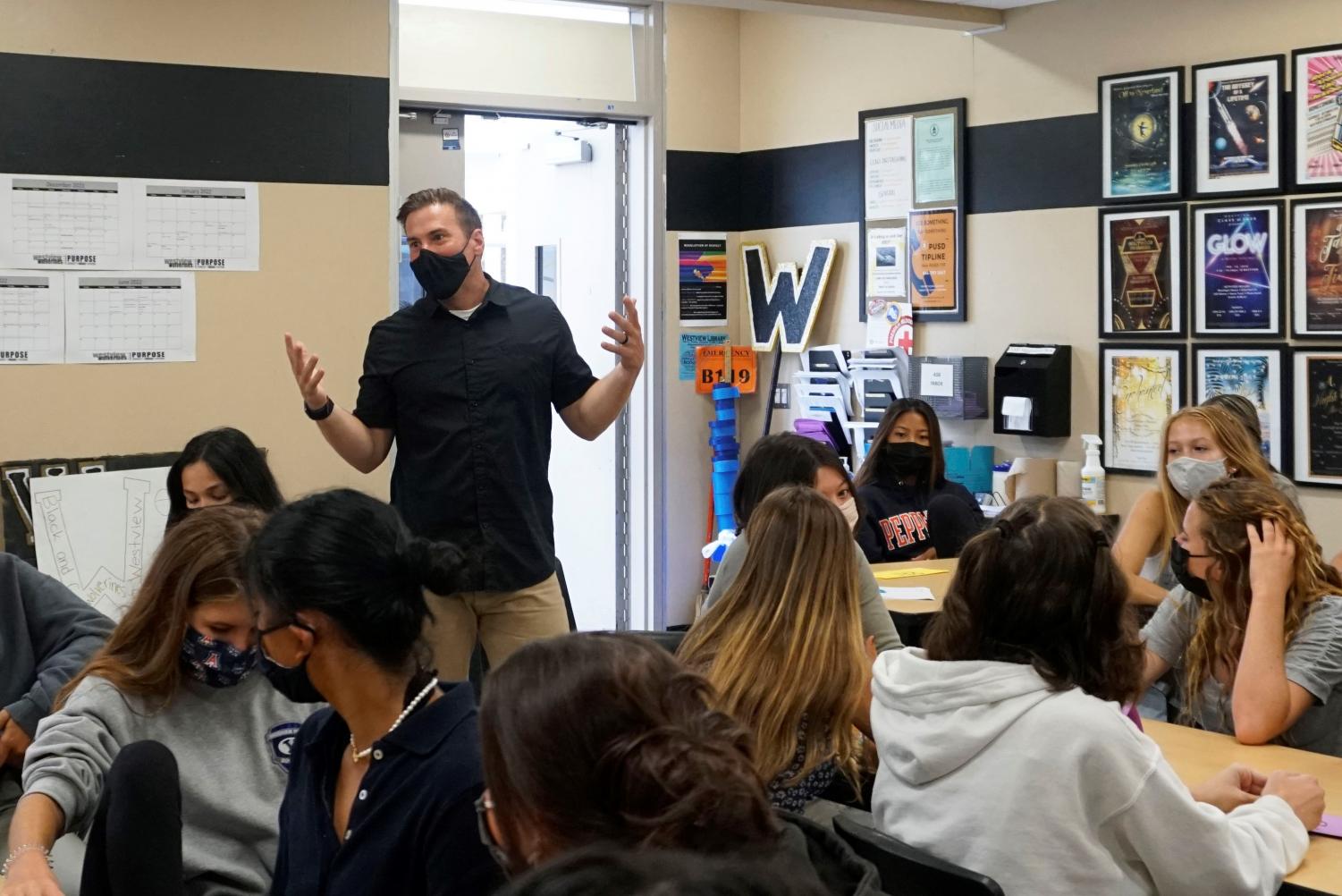 Former ASB Adviser Shannon Parker announced her switch to assistant principal to the Westview staff, Aug. 3. Social science teacher Dennis Sosnowski has taken over as the ASB advisor and is leaving his teaching position. 
According to Parker, seeking further professional growth was what led her to enroll in a program to earn her master's degree in educational leadership, alongside an administrative credential, three years ago.
"The average ASB director stays in the position for three years," Parker said. "It's very rare that you come across an ASB director who stays forever. I knew I was on my seventh year and I was thinking, I loved ASB and I wasn't ready to leave then, but I was having to think about my next goal and how I was going to work towards that goal."
Even prior to her work with ASB, Parker said her drive for professional growth led her to make a similar decision back in 2012, leaving her position coaching and teaching dance to pursue the ASB director role.
"I can think of so many moments that led me to feel really happy and successful over the course of my 21-year education career," Parker said. "But the deeper fulfillment for me is when I am being challenged and when I'm learning. For me, change is invigorating and I think it's really healthy, for everybody, to never want to stay complacent."
With a rich background in educational work, Parker said she feels her experiences in her previous positions can be effectively applied as an administrator.  
"I had experienced a lot as a teacher, as an ASB director, as a coach, and I think all my learning from those capacities can allow me to contribute in this role to aid the younger teacher population coming in," Parker said. "I think I've had enough experience now that I can contribute in this manner."
Through talks with Parker, Sosnowski said he knew that Parker may eventually leave the ASB position. When she did, Sosnowski jumped at the opportunity. Coming into the role, Sosnowski said he brings both a sense of excitement and nervousness to the position.
"I love working with all of the different groups on campus—the sports teams, performing art teams, the marching band, extracurricular clubs—and trying to make them feel part of the school community," Sosnowski said. "But I know that that's also a big task; I know that there's a lot of expectations."
With experience in an ASB director position at a previous school district, Sosnowski said he is not entirely in the dark when it comes to the responsibilities of the role she is now stepping into.
"I'm busy and I'm nervous, but I was expecting that," Sosnowski said. "[While organizing registration week,] I knew there was a lot to do, but I'd done it before, so there's a little bit of familiarity."
With both Parker and Sosnowski excitedly adjusting to their new positions, they both also say they will miss their former roles. 
For Parker, the opportunity to work with highly motivated student advocates is something she will deeply miss.
"The kids that would come through the ASB program were rockstars," she said. "It was those students who really were authentic student advocates that were really inspiring to work with. The students that are attracted to ASB mostly are there because they care about the student experience on this campus, and they know that ASB is a conduit to making things happen."
On top of the students, Parker said she will miss the creative autonomy and innovation that comes when working closely with the students. For Sosnowski, the simple comfort of teaching a small class about something he loves will be what he misses most. 
"There's definitely something about creating relationships with students, which is a lot easier in a smaller classroom of 35 students than it is to try and create a relationship with an entire school," Sosnowski said. "I have a political science degree and a history minor, and I genuinely love those subjects, so I will miss that, but it's a trade-off."
As Parker reflected on her decade with ASB, She said she wishes Sosnowski and the ASB staff the best of luck. 
"For Sosnowski—what an honor to get to be part of some of our students' best high school memories. Enjoy!" Parker said. "For the ASB class—keep doing the hard work for all the right reasons. Your student body counts on you!"