Donnelly takes over as football head coach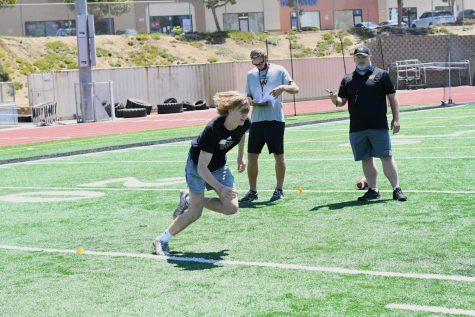 Biology teacher Mitch Donnelly will replace Jason French as the head coach of the Wolverine football program in the coming year, making him the third head coach in three years.
With Westview's football program coming off of three consecutive losing seasons, Donnelly said he hopes to break this streak and reignite the spirit of football at Westview, encouraging more people to try out the sport in the coming year.
"I want to create a sense of community surrounding football and encourage campus groups to come together to support one another," Donnelly said. "I also want to get younger kids and high-schoolers alike to get excited about football and encourage kids to join the team, as the sport has become safer in many ways."
The biology teacher has coached at Westview as football's defensive coordinator for five years and as the offensive coordinator for two years, before giving up the job to take on other responsibilities in 2019, including being a junior class adviser, adviser for Hiking Club, Budget Basics, and BOPP (Beach and Ocean Protection Program), as well as volunteering in the school site council and at Mesa Verde. But he knows that these commitments may have to change as he puts more time into football.
"I knew when I left the coaching job at Westview [in 2019] that I would return to coaching at some point. When I was offered the head coaching job, I had to evaluate where I was at in my life," Donnelly said. "I believe in being involved, but I've learned from my past mistakes. I have to give up some of my commitments so I can focus on keeping the balance between teaching, coaching and my family."
Donnelly has learned from his experience playing as a left tackle at Eastern Oregon University, and from his coaching career that has spanned 14 years and various high schools. With his coaching and playing expertise, as well as the knowledge gained from his time at Westview, Donnelly is confident he can bring people together as the new head coach.
"I'm going to focus on process over outcome, and I think I'll be able to connect with more student athletes and their families, as I try to convey myself as a genuine person with a love for helping people," Donnelly said. "I'm passionate about helping people, and I'm passionate about football. I believe that I can inspire my players to give it their all because they care about their team and their school. I want to be judged not by wins, but by how I've impacted people by the end of the season."
About the Writer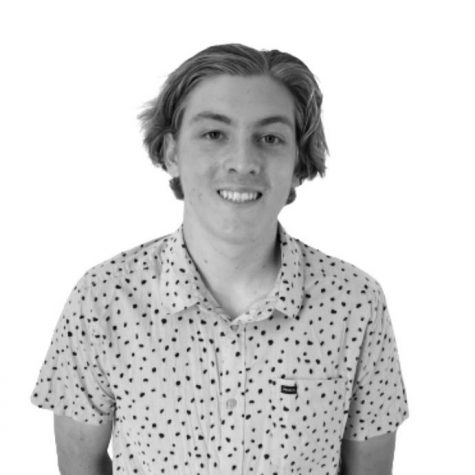 Carter Kangas, Staff Writer
Carter Kangas is a junior at Westview. He is part of Westview's water polo and swim teams. During their respective seasons, he cheers on the San Diego Padres and Seattle Seahawks. In his free time, Carter enjoys taking pictures, hanging out with friends, and listening to music.