ASB hosts end-of-year spirit week
YJ Si, Editor-in-Chief
June 14, 2021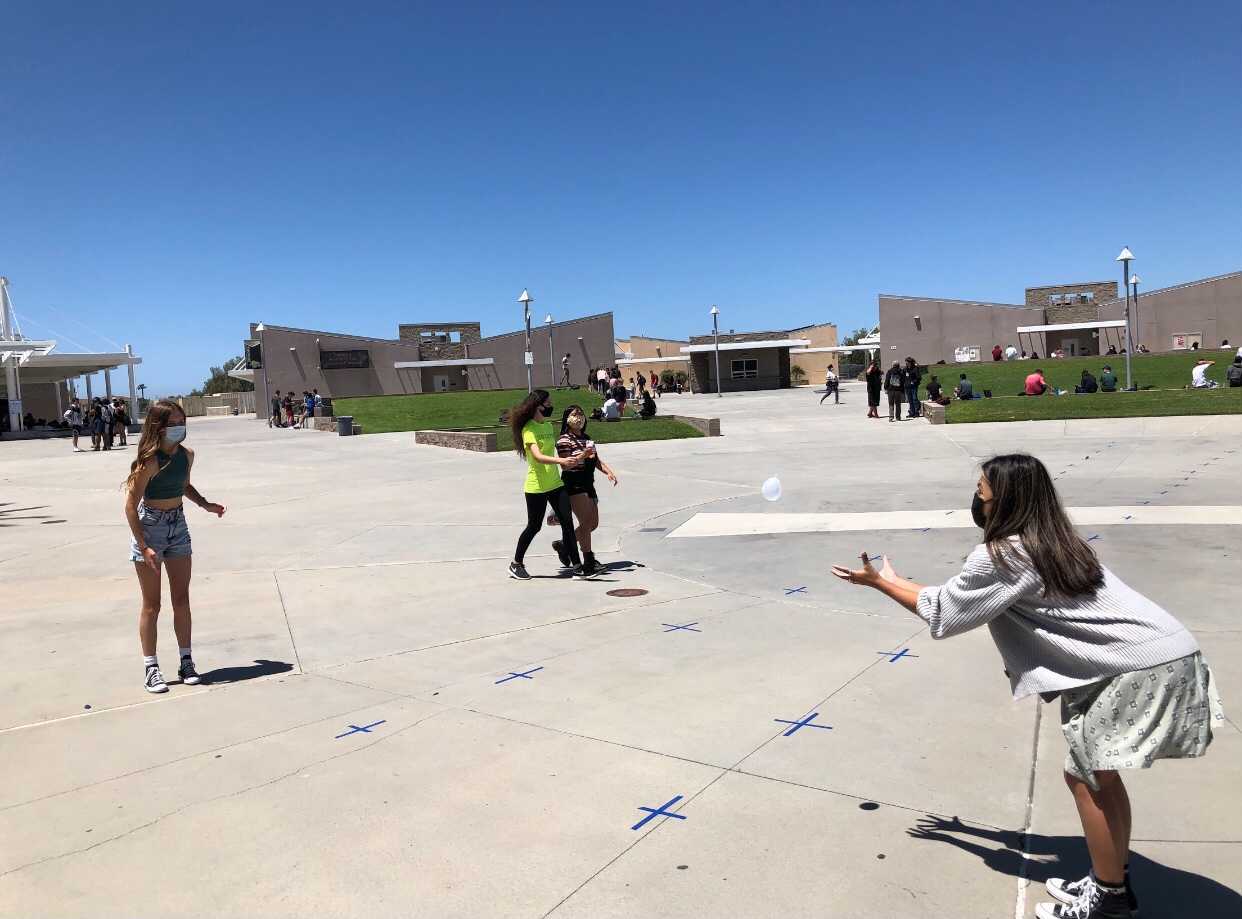 To close off a mostly virtual school year, ASB held its final spirit week with the "Endless Summer" theme June 7 through Friday.
The event was similar to last year's "Golden Together" spirit week, following the same model of posting a series of videos on Instagram every day of the week, along with an added "class competition" component mainly for in-person students.
According to ASB Treasurer Amy Zhao (10), the spirit week included three different components: recognition, class competition, and the various spirit days throughout the week.
Zhao said that with the lack of rallies that would be held in a normal in-person setting this year, she hopes that the class competition aspect of the spirit week provided some semblance of normalcy.
"Last year, we kind of took away the spirit element to the end-of-the-year celebration," she said. "So this year, we want to bring that aspect back, both in person and virtually."
For in-person students, there was spikeball and cornhole games in the quad at lunch on June 7. On Tuesday, there will be a hidden Wally scavenger hunt, in which different Wallys will be hidden around school with a QR code to scan for students who find them, which earned points for their specific grade.
On Thursday, there was a water balloon toss competition, which was team-based and allowed representatives from each class to earn points with the amount of rounds won.
In each competition, points were earned for the upper and underclassmen. ASB announced on their Instagram account that the underclassmen won, and the entire class received a 15% discount from Jamba Juice Friday  from 2 p.m. to 4 p.m.
The recognition component of the rally will be similar to last year's. According to Zhao, this means recognizing the performing arts and fine arts programs, as well as athletics.
This year's recognition section will also include a tribute to retiring teachers: social science teacher Dan Lutgen and science teacher Bob Whitney. On Monday, performing arts programs will have compilations released on Instagram.
The Wolverines of the year were Melody Chu (12) and CJ Latimer (12), and the athletics programs received recognition Wednesday. The tribute to retiring teachers was released Thursday.
ASB released its Westview Experience video Friday. Because of the virtual setting and the way this year has gone, ASB President Kody Mongold (11) said, ASB wanted to give a recap of the year and its struggles along with students' hopes to return back to normal. The video included a montage of all the different activities students participates in,
"Throughout this year, everything has changed," Mongold said. "We really just wanted to highlight all the things that have been going around campus and close out the year in a hype sort of way."