Girls lacrosse wins narrow game against CCA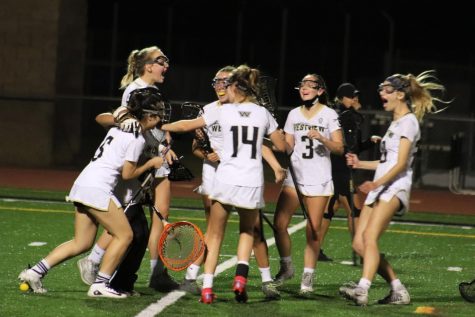 Madi Letztring (12) scored the game-winning goal through a wall of defense in the last few minutes securing a 13-12 win against Canyon Crest Academy. The two schools have always played neck-and-neck, which gives their games a unique energy, according to players and the coach. 
"Our games with CCA are always close and super competitive," coach Chelsea Hall said. "They're someone we love to beat and they love to beat us and it's always very stressful."
After falling 6 points behind early in the first half, Emily Sawatski (11), an attacker, barrelled through defense to score the first Westview goal of the game. Brooke Vafi (12), midfield, followed Sawatski with 6 goals of her own. Still in the process of recovering from a back injury, Vafi pushed through the first half scoring a total of 6 goals before she had to rest for the second half. Even without her scoring production in the second half, the team was still able to maintain their lead.
"We came out a little slow in the first half but once [our team] got rolling it was hard to stop them," Hall said. 
This win could not have been possible without the goalie, Aashika Arasu (12). With 13 saves overall, Arasu played a crucial part of the team's win.
"Around the second half, we realized the need to push ourselves and strive for more goals." Arasu said. "I personally play better and under pressure so the second half was more of my game."
From losing, to tying, to winning, and back and forth between them, the team did not give up or let their guard down long enough for CCA to get an edge. After closing the gap they were faced with in the beginning, the Wolverines were determined to keep their momentum and walk off the field victorious. 
"Every time we were down, we would push harder and once we got ahead we would try to keep that momentum to keep scoring," attacker Jackie Bucholtz (11) said. "It was a very on-your-toes game, so it was very fun to play but also nerve-wracking. I pushed myself even harder to prevent them from getting ahead again."
About the Writer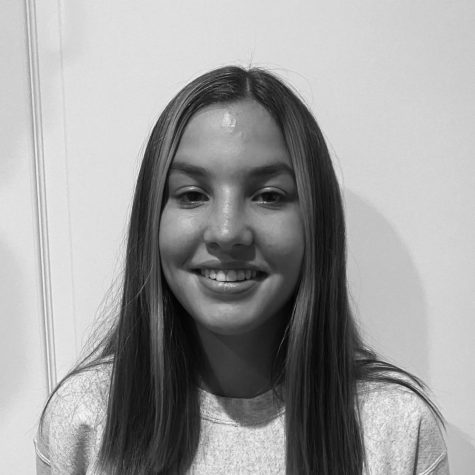 Sara Brownlee, Managing Editor
Sara Brownlee is a junior and has been a part of the Nexus for two years now. She plays lacrosse and rugby. She also enjoys hanging out with her friends and playing guitar during her free time. She loves listening to music and making necklaces as well.