Writer for The Onion quits job after satires keep coming true
YJ Si, Editor-in-Chief
May 10, 2021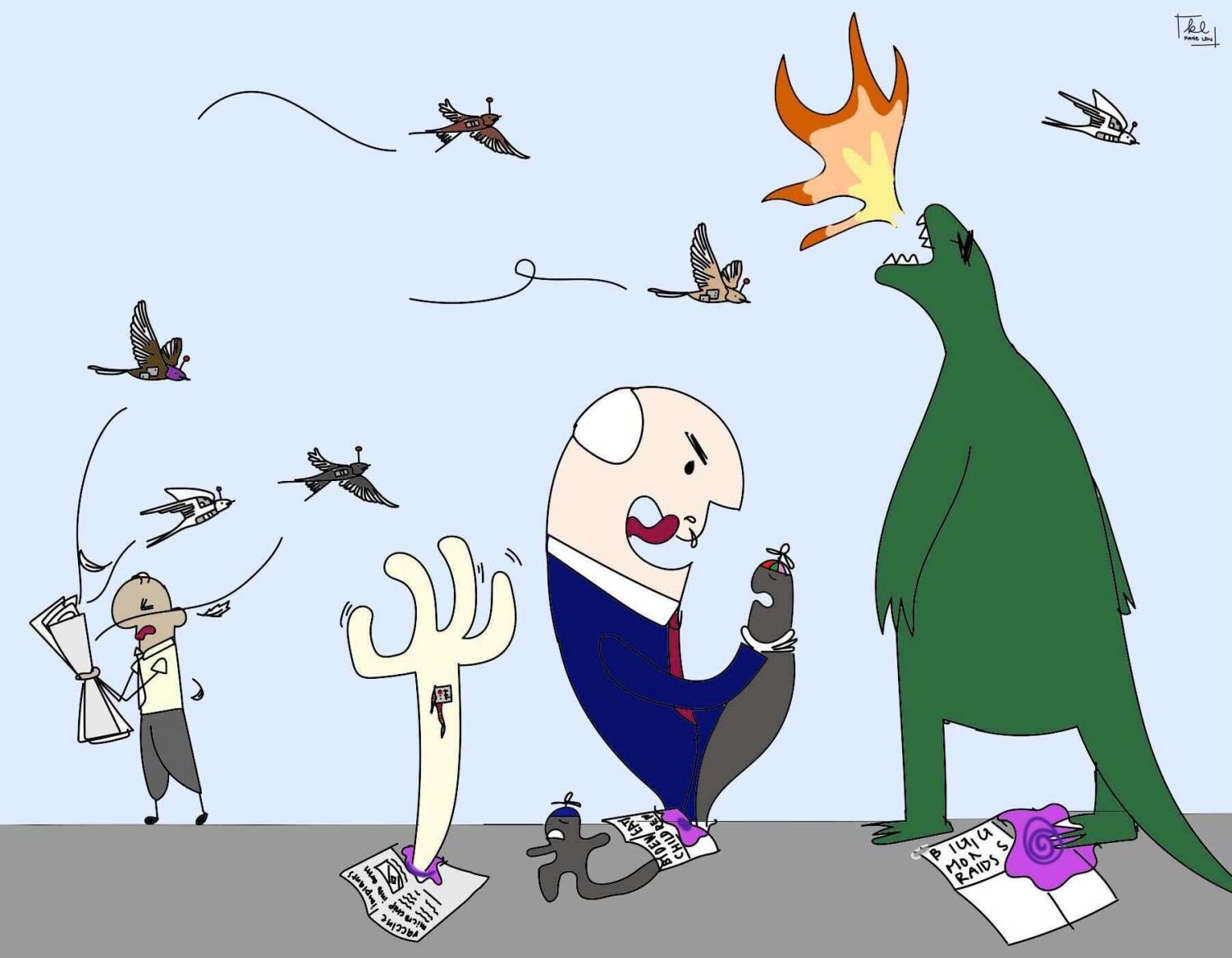 A writer for The Onion was reported to have stormed out of his office after, for the seventh time that week, his satires became true, according to sources. 
Stewart Thorne had aspired to write with The Onion from a young age, seeking a fun way to make political and social commentary. But when he noticed the headlines he wrote mirrored the headlines he saw in the daily paper, he began to become skeptical. 
"The first time that happened I blew it off as a coincidence," he said. "But when I saw on the news that Vice President Harris had actually been buttering Biden's stairs, I thought maybe there's something else going on here."
So far, a few of Thorne's headlines that became true were "Congressman nearly punished for being a sex offender," "Transgender celebrity runs against Democrat with the party that continues fighting against her rights," and "Anti-vaxxers buy fake vaccination cards to travel, cry about central Americans buying fake green cards to enter the United States."
Thorne said he was flabbergasted when these situations began happening, saying that "they really should've stayed as satires."
During our interview with him, he muttered rampantly about "this stupid country" and "those damn Republicans."
He added that his decision to leave writing would be indefinite, but that he "may explore his prophetic powers" in the future. 
"I think it's best for everyone if I not only leave The Onion, but perhaps leave writing in general," he said. "It'd be really bad if I wrote about WWIII starting over Ben Shapiro getting destroyed by a radical feminist with facts and logic."