NJROTC exhibition teams resume in-person practice after year-long break
NJROTC Armed and Unarmed Exhibition teams returned to in-person practice on April 26, more than a year after their last competition. 
Although there are no more field meets to prepare for in the 2020-2021 school year, Armed Exhibition Team Commander Jason Heflinger (12) said he feels it's important to restart practice early before the team competes next year. 
"I can see the next generation [of cadets] having an extremely hard time catching up with losing two generations of team members and a whole year of practice," Heflinger said. 
Heflinger led the Armed Exhibition team as they practiced their competition routine, which involves precise marching sequences and the spinning and maneuvering of rifles. The team spent the first week of practice refreshing their skills and relearning their techniques. 
According to Assistant Team Commander Caeden Giorgetta (11), the heavy reliance on muscle memory in Armed Exhibition made it difficult for the team to pick up where they left off a year ago. 
"There's a big physical aspect that goes into Armed Exhibition," Giorgetta said. "I've been trying to work out [during the pandemic] but it's a lot different than handling a rifle. Stopping the rifle, moving the mass of the rifle around, controlling the momentum of the rifle—you have to retrain your body to get used to it." 
For Giorgetta, the physical challenges of Armed Exhibition made him feel especially accomplished when he did well. Although it's far from easy to learn, he said, dedication always pays off. 
"Throughout my freshman year I spent almost every lunch spinning and working with the rifle," Giorgetta said. "It's really fun when you get the basics down and start to explore the huge opportunities of moves and spins you can do with it. When everything goes well, it feels awesome." 
The team plans to hold practice with new recruits throughout the next few weeks and begin preparing them for competition. Giorgetta encourages underclassmen to give Armed Exhibition a try, and Heflinger said he hopes the older team members can help younger cadets overcome the learning curve. 
"Filling the gaps our senior members will leave behind is going to be a huge challenge," he said. "Since us seniors haven't been able to mentor the underclassmen's skills at all this year, it's going to be critical to pass down knowledge as much as can before we graduate."
Despite the difficulty adjusting after such a long break, Heflinger and Giorgetta said they're confident in the team's skills and grateful to return to in-person practice. 
"Armed Exhibition has been one of the most fun and engaging things I've done in ROTC and throughout high school," Giorgetta said. "I'm really glad to be back."
About the Writer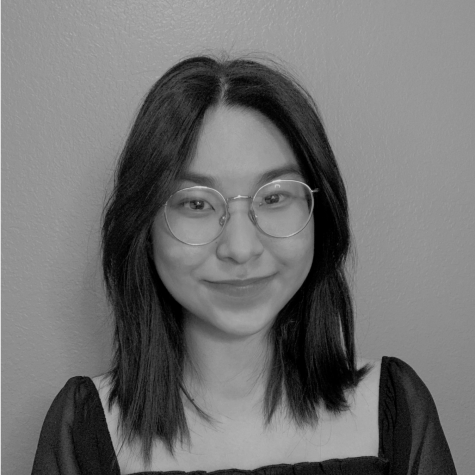 Alice Chen, Editor-in-Chief
Alice Chen is a senior and an editor-in-chief of the Nexus. She likes books, video games, and Studio Ghibli movies. She does not like math and sans serif fonts.