Science Olympiad places second at regionals, competes at state
Science Olympiad competed and placed second in the San Diego Science Olympiad Regional Tournament Division C, Feb. 27, qualifying them to compete at the Southern California Science Olympiad State Tournament Division C April 3. The results of the state competition will be announced April 10. Both the regional and state competitions were held online due to the pandemic.
Science Olympiad is a competition that tests competitors' knowledge of scientific subjects through events. Teams are split into partners to tackle specific events.  According to Science Olympiad Vice President of Operations Aakarsh Vermani (11), Science Olympiad competitions have set parameters describing how a specific event should be run and tested, but the event directors are given a lot of freedom over how difficult the event will be and what kind of content will be covered.
"Sometimes, the tests are very easy, and sometimes they are insanely difficult, and there's no way of knowing in advance," Vermani said. "I think this makes it interesting because you don't really know what to expect, which in my opinion makes it more than just studying for a science test." 
Events are categorized as either core knowledge, build, lab, or some hybrid of the three. Core knowledge events relied on written tests to evaluate contestants, whilebuild and lab relied on more demonstration-based activities—whether it be performing lab procedures or testing pre-built devices. 
According to Science Olympiad Secretary Charles Zhang (11), competition organizers had to cut several build and lab events due to the pandemic, which meant that many of the events this year were core knowledge events.
In preparation for CodeBusters—a core knowledge event—Vermani, Zhang, and Karthik Kumar (11) decided to split up the topics that they would be tested on.
While going through practice tests, the team made the conscious decision to focus on questions that they could answer more quickly in an online format. 
"Certain ciphers such as the Baconian Cipher and Pollux Cipher need to be copied down onto a piece of paper in order to start decoding them," Zhang said. "This takes quite some time, so [in order to be more time efficient in practice,] we would prioritize finishing questions with similar point values that are much easier to solve."
Their strategy and efforts would lead them to take third place in the event at regionals, contributing to Westview's second-place finish overall.   
Vermani acknowledged that proper communication and meeting with partners rendered collaboration difficult in the online environment, especially for freshmen or people new to the scene.  As a coach, Vermani tried to facilitate the communication between partners who needed help in this area.
"Personally, I was lucky to already know all my partners so I was able to get in touch with them pretty easily and take practice tests over Zoom or some other online calling system," Vermani said.
As important as communication can be for the events in Science Olympiad, Zhang and Vermani said that competition days brought some of their best memories of Science Olympiad.
"The awards ceremony normally takes place at the end of the competition day and consists of a lot of excitement and yelling and running onto the stage to collect individual and school awards," Vermani said. "This time, it took place through YouTube live a week after the competition, and although we did very well, there wasn't the same excitement that there normally is."
According to Zhang, without the ambience of the traditional award ceremony—the excitement, the yelling, the collection of physical awards—the feeling of achievement is diminished.
"[During in-person competitions,] it just feels like a much more monumental accomplishment when you place well individually or your team does," Zhang said.
Despite the compromises, the team still saw success, which Vermani attributes the team's success at this year's regionals to student motivation more than anything.
"High school Science Olympiad already tends to require a lot of independent work and self-studying outside of practices, but that was even more true this year because of the online environment," Vermani said. "Overall, I'd say enthusiasm, hard work, and lots of practice will almost always pay off in Science Olympiad, and I've seen that consistently throughout the six years I've been competing."
About the Writer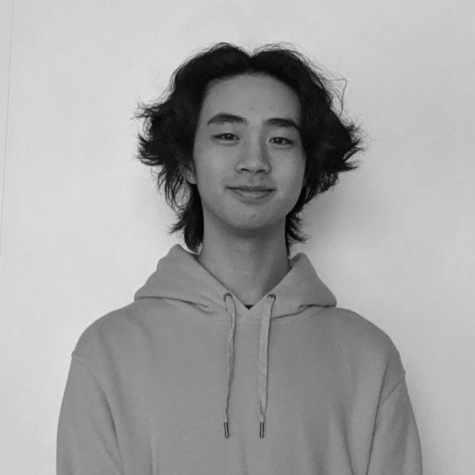 Byron Tran, Staff Writer
Byron Tran is a junior in his first year of The Nexus. He enjoys playing video games and reading books on his own accord. He is a long and triple jumper. In his spare time, Byron can often be found listening to music or watching shows.