Dang creates clothing brand
As most students found new interests and hobbies during 2020's long quarantine, Caleb Dang (11) found himself discovering a new passion that incorporated a long-time interest of his: designing clothing and his own brand, Venus Dreams.
"I've never had so much free time before," Dang said. "I always liked fashion and clothing, so I wanted to make my own [brand] to better express my style and thoughts."
His long-time interest stemmed from all sorts of designer brands, how unique and stylish they were and he always had a fond liking to them and with all the spare quarantine time, wanted to try a hand at making some of his own.
Dang started off by watching Photoshop videos on YouTube, and a lot of time in the process to make his products were diverted to designing and styling the art for the overall item.
"I had a lot of difficulties and Photoshop was brand new for me, so learning the technical aspects and functions of the program were very challenging at first," he said." I use Photoshop to combine elements, add color and edits, and other designing aspects that will bring my vision to life."
However, Dang was able to overcome this through research and trial and error. Dang took the time as well to really study how to make his designs complete and have meaning.
"I had to spend a lot of time researching as well how to really bring my designs to life," Dang said. "[I wanted everything to look] appealing and stylish."
For now, he prints his clothing through the local printing company, Big Frog, but he hopes to eventually print them himself.
"Designing takes about 1-3 hours, which includes [drawing out] the original sketches, designing on Photoshop, and making final adjustments and tweaks," Dang said.
Dang has more than 10 versions of each design before he makes the final decision on the best one.
"I don't really have specific criteria for my designs and it's really just whatever feels right to me," he said. "Every time I design, I usually get my brother and friends to make suggestions, which I take into account, which leads me to play around with color, sizing, placement and font."
The inspiration for his brand itself stems from Dang's self-expression.
"I wanted to make clothes that I [would] wear, which was a thing I didn't see other brands doing a lot," he said.
Dang also received some inspiration from his favorite brands that are more on the expensive side, so one of his objectives is to make his clothing affordable to all while still providing the same style and feel of more expensive brands.
"A lot of brands that I follow and have very creative and stylish graphics and designs are [typically] way out of my budget," he said. "This is why I want to make clothing myself and also make it as affordable as possible for other people."
The main theme of Dang's brand is based on the vast world of space, and according to him, he is able to express the mysteries and beauty of outer space through his clothing designs.
"It's always fun to design these space-themed graphics because there are just so many things you can play around with, like planets and stars," Dang said. "It gives me a lot of elements and colors I can use to design, [which allow me to] make all my pieces stand out."
Dang said he hopes that his brand will allow him to be as creative as possible.
"Venus Dreams represents my dream of pushing the limits of fashion and creating a unique clothing brand that [will] reach that 'outer space' level and rise above the rest," Dang said.
According to Dang, there is a reason why he chose the planet Venus to represent his brand name.
"Venus, as a planet, represents that space theme of exploration and pushing boundaries, while Venus, the name, represents the Roman goddess of love and beauty," Dang said. "I want my clothing to promote a sense of love between my supporters, and I want my designs to be striking and beautiful."
Dang is still trying to figure out the logistical aspects of running a business, including orders, shipping, and payments.
"Right now I use Shopify, which hosts my store and handles all the orders and payments," he said. "I also opted to offer pickup and drop-offs for those in the local area. I try to get my merchandise shipped as soon as possible, but since I'm just starting, the process is a bit slower than expected."
Since Dang is starting small, he's releasing products one at a time in drops at the moment.
"I currently offer limited merch because I don't really know how many products I can sell but as soon as my consumer base and supporters expand, I'll be able to have more stock and ship products out faster." 
Dang said he prefers that his stock be limited because he constantly wants to be producing something new and not be bound to releasing the same clothes. He is looking to release new products in his lineup after every drop.
Like many other aspiring designers, Dang is hoping that his brand becomes well-known in the industry.
"My vision for the brand is to expand and become a big name in the streetwear industry," he said. "If all goes well, I plan to open a flagship store in San Diego and in L.A. However, I would like to be independent so my brand wouldn't appear in stores like Pacsun or Zumiez."
With the money he earns, Dang spends it to further improve his items.
"All the current money I earn is reinvested into the next drop to cover production costs," he said. "The more money I make, the better quality the next line of products will be."
Dang has currently earned roughly $300 from his earnings, breaking even with the estimated expenses being at $300 as well. He hopes to continue on with his new brand and reach greater heights with the money he plans to earn
"The whole experience has been a dream since middle school for me and my ultimate goal is to walk outside and see people wearing my designs and products," he said. "It's not about the money for me, it's about getting my art out in the world." 
About the Writer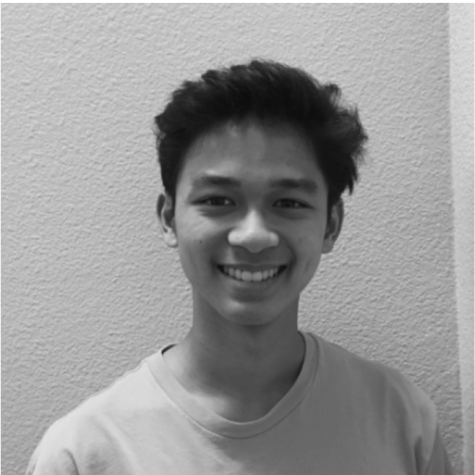 Matthew Flores, Staff Writer
Matthew Flores is a Junior and staff writer for the Westview Nexus. He runs sprints for Westview's track and field team, a part of the Westview Filipino club, Bayanihan, and is very active in his church. In his free time, he plays the piano, skateboards, and watches anime. As known by the entire staff, he always has food on him and is always willing to share, unless it's Oreos.