Seven Wolverines garner awards at science fair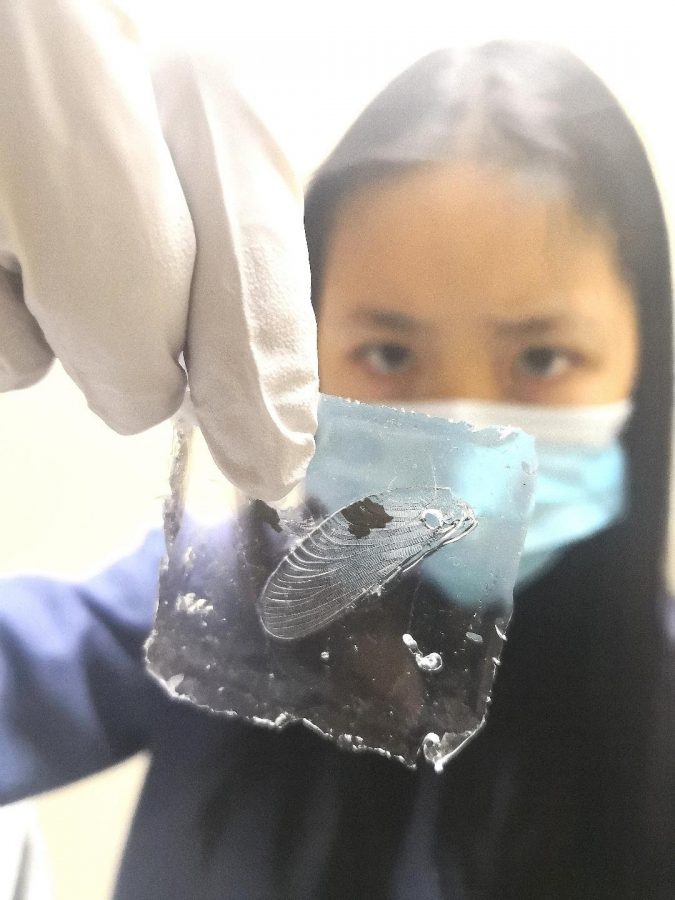 In the past year, Aakarsh Vermani (11) has learned a lot of material that he's never had a chance to touch on in class. As a part of his project for the Greater San Diego Science and Engineering Fair (GSDSEF), Vermani had to familiarize himself with the biology and chemistry behind drugs meant to combat certain human health conditions. His new expertise spans from machine learning algorithms to the chemical and biological impacts of various disease mechanisms in the past year or so. 
"It was cool to see how diseases like Alzheimer's and Rheumatoid arthritis, which affect vastly different parts of the body, actually have similar mechanisms caused by an inflammatory cell response," Vermani said. "I also really enjoyed creating the neural network [for my project]. It was difficult because I had no prior knowledge of machine learning, yet at the same time, it was fascinating to learn how the algorithm worked and very satisfying once it started to make predictions with significant accuracy.
Like many extracurricular events that have found a way to adapt to the pandemic by offering online options, GSDSEF took place through Zoom this year. Like years before, the contest had an extended timeline for each of the approval stages that occurred from January to March. San Diego students were encouraged to present scientific research that they had done outside of class for various awards and the opportunity to compete at the California Science and Engineering Fair (CaSEF) or the International Science and Engineering Fair (ISEF).
Normally, students who participate in GSDSEF need to compile and present their findings and projects to professional judges after first undergoing a month-long screening process on the viability of their content. There were certain COVID-19 driven changes to this year's science fair, as students had to create a slide deck of their presentation instead of the usual poster board. 
"Because of COVID-19 the judges didn't get the same access to our projects like they had before," Ayush Nayak (10) said. "Usually we set up our boards in an exhibition gallery, and judges went around the gallery talking to presenters." 
This year, however, the judging was also done online through video calls instead of in-person. This meant that throughout the school days on March 15 and 16, student participants spent hours waiting to be interviewed by professional societies in hopes of getting an award on the March 18 results day. 
Vermani, a first-timer, found the online environment difficult to adapt to, especially due to technical difficulties. 
"For one of my interviews, neither of my assigned judges were able to show up," Vermani. "So I was just waiting on the call anxiously for 30 minutes. It's also harder to express yourself  and gauge how the judges feel about your project."
Vermani's project utilized computer science, namely machine learning and virtual screening algorithms, to repurpose FDA drugs. As a part of his work, he made a neural network that predicted with a 92% accuracy which FDA approved drugs could also function as inhibitors of the p38 protein kinase, which mediates diseases like Alzheimer's, arthritis, myopathy and cancer.
Even before the interview process, however, for students like Nayak and Suvali Sengupta (11), getting through the screening and approval was one of the hardest aspects of the fair. Nayak's project on bioinformatics machine learning took nearly 50 hours total and was hard to categorize under the different divisions offered by GSDSEF. Projects can be categorized under 10 topics. For students like Nayak, deciding what to focus on in his presentation was an issue because his project covered both biology and computer science.
"I had a difficult time figuring out how exactly I wanted to present my work," Nayak said. "I finished most of the research fairly easily but I think the biggest challenge was making sure I got approved and properly set up to compete."
Sengupta centered her project around finding a solution for drought-stricken areas through the usage of different soil additives, but completing her research was only a part of the challenge. The online environment limited the guidance that she normally would've gotten from teachers and mentors, and meant that she was on her own for much of the project.
"I didn't have experience with this sort of thing," Sengupta said. "Especially since it was my first year participating. In the end, seeing my results and proving my hypothesis successful was worth it but it definitely took work to get there.
"I think the most stressful part was having to take interviews online because it felt very awkward and there was always a possibility of technical difficulties." 
Even for returning student Kara Fan (10), unexpected difficulties came up. Fan's project involved fabricating the antibacterial nanostructures of dragonfly wings and applying them to cranial implants to reduce infection.
"Turning everything in on time and making sure my presentation was good enough was definitely an issue for me," Fan said. "I really wanted to make the content of my work stand out, which was hard to do with just a slideshow. Usually you get to present with a poster and an extended interview, two things we didn't have this year."
Process hardships aside, most of the competing students had already spent the better part of a few months perfecting their projects. Fan began work on her research last summer. Similarly, Sengupta started work in November and finished in March. This long climb and the recent payoff have left them fulfilled, even if the results have been a surprise in some cases.
Vermani won first place in his category, Medicine and Health Sciences, which qualified him for the state fair (CaSEF), a higher and more competitive level of science fair. He also won an honorable mention from the Association for Women in Science.
Sengupta won the first place award in her category, the Water Use Association Award, and second place from the San Diego County Water Authority.
"I enjoyed explaining my project and work to the judges," Sengupta said. "It was a rewarding experience for sure, and since I qualified for the state level, I hope to also continue testing different factors to make my project even better." 
Like Sengupta, Fan ended up qualifying for CaSEF. Fan also won the Taiwan Award, Special Grand Award,  and other distinctions from Kaiser Permanente, the American Society for Materials, and the San Diego Zoo Wildlife Alliance. She also won the Grand Award Runner Up for Senior Division Life Sciences, and a First Award in her division. 
"I didn't expect to get first place at all," Fan said. "Compared to last year, I started my project really late, so I had pretty low hopes for this season."
Nayak qualified for CaSEF and received the First in Category Award for his division, computational science. 
"I was pleasantly surprised," Nayak said, "I didn't attend the awards after not getting any Professional Society interviews, so hearing that I'd won was a huge shock. One judge gave me feedback that could be a good way to expand, so I might as well give it a shot."
While Nayak initially had low expectations and only heard about his prize after being congratulated by his friends, he hopes to continue his endeavors through the state science fair. Likewise, Sengupta, Vermani, and Fan will be competing at CaSEF April 12-13.
About the Writer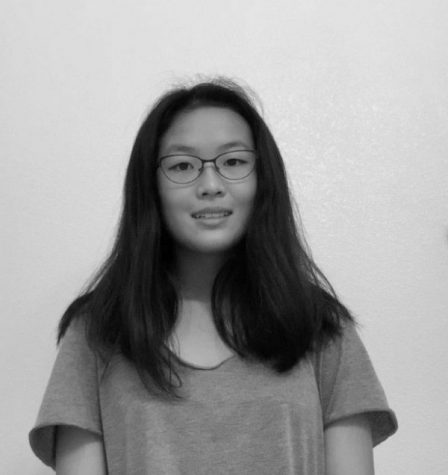 Amy Wang, Web Editor
Amy (10) is web editor for and in her second year as a part of The Nexus. When she has the time to, she writes flash fiction, reads, and spends time with friends. She hopes to major in computer programming, or creative fiction.