Westview Theatre Company hosts first virtual improv performance

Westview Theatre Company hosted its first improv show of the year Feb. 26, with a Dungeons & Dragons theme in front of a live audience on Zoom. Two teams faced off in multiple competitions judged by a faceless character called "the Voice."
Bella Brady (12), captain of Team Dungeons, and Esteban Marin (12), captain of Team Dragons, led their teams in a series of games judged by the "Game Masters" who are members of the improv practice team. The captains navigated their team members through the troubles of Zoom while introducing new members to the improv realm.
To avoid improv practice becoming just another Zoom call on their schedule, Marin and Brady worked to keep their team members motivated.
"I think the way we keep motivation is not being too restrictive with it all," Marin said. "We allow our teams a good amount of freedom when it comes to the scenes and encourage them to put their mics on while not in a scene,  so the people doing the scene feel that sense of interaction."
Not only did members have to adapt to the new mentality that Zoom improv required, they needed to make physical changes to their performance as well. Kyle Dillon (10), a Game Master in this year's show, said the difference between performing on a stage compared to on Zoom was drastic.
"People can only see what the camera shows them," Dillon said. "Improv is very physical and you use all of your body, so it is pretty hard to do improv in the camera box when you can't use most of your body."
Even though Zoom posed many new challenges for the team, both Dillon and Brady attested to the fact that it did not hinder the bonding that typically develops among teammates. In addition, the team captains wanted to ensure that all members of the improv club were engaged and involved in the show.
"Usually, the performance team will handle the shows, but this time we had  the practice team ref the games," Brady said. "It gave a whole new energy to the show and it was so fun to get more people involved."
Even though the show was successful and as entertaining as previous years, members of the club are eager to return to performing in person.
"Theater and improv obviously work better in person," Marin said. "I think we are going to start seeing a shift towards reopening everything theater-related. Improv is such a contact and physical thing, improv isn't going back on campus immediately."
Students can watch the show on the Westview Theatre Company YouTube profile and attend the next show as a live drive-in performance at Westview on, March 26 at 7 p.m.
About the Writer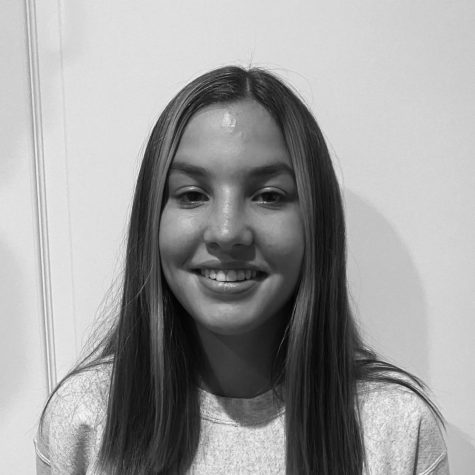 Sara Brownlee, Managing Editor
Sara Brownlee is a junior and has been a part of the Nexus for two years now. She plays lacrosse and rugby. She also enjoys hanging out with her friends and playing guitar during her free time. She loves listening to music and making necklaces as well.