Quarantine offers students opportunity to self-reflect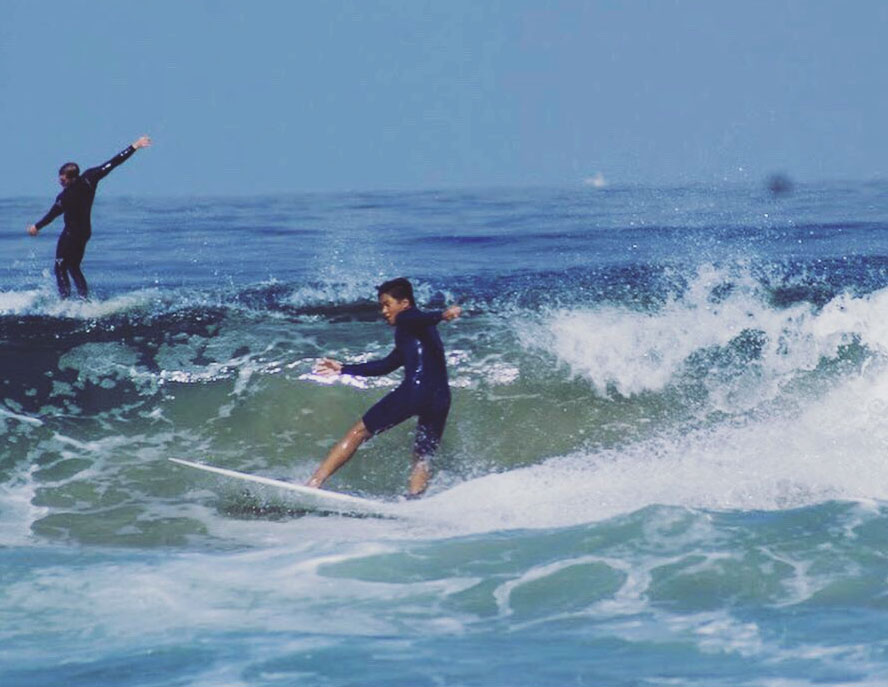 As we approach one year since we went into lockdown, it's hard not to look back and think of all that we've lost since then. For many, this loss extends from our normal routines to jobs, even to loved ones—and these losses have undoubtedly changed us all. 
But if any silver lining can be found in these times of hardship, quarantine has given students a rare opportunity to catch their breath and reevaluate their lives.
For Aysia Webster (11), COVID came at a time when she had reached her breaking point. Every day pre-pandemic, Webster would wake up and go to school running on three hours of sleep, go straight to track and then cheer practice, before finally arriving home at 10:30 when she would eat her first meal of the day and finish her homework before going to bed dreading for the cycle to repeat.
"Between school and sports, my days were always so busy that I just didn't really have the time to prioritize my mental and physical well-being," Webster said. "As a result, I was constantly exhausted. I was the skinniest I had ever been because my body was so overworked and I wasn't making the time to eat on a regular basis, and it even got to a point where my teachers were noticing something was off so they would pull me aside during class to check in on me." 
After stay-at-home orders were issued and Westview moved to virtual learning, both Webster's track and cheer seasons were canceled, allowing for life to slow down and providing her with a much needed break. According to Webster, she took advantage of her time in isolation to focus on regaining her physical health.
"Once quarantine hit, it felt like I could finally come up for air," she said. "I really made it a point to try and be kinder to my body by allowing myself to sleep in for as long as I needed and to eat at least three meals a day so I could repair the damage I had done to it pre-COVID."
Beyond the relief it provided her in regards to her physical health, Webster says quarantine had a positive affect on her mental health as well. Never having as much time to sit alone with her thoughts as she did in this last year, she has learned to understand her emotions on a deeper level.
"I did get hit with a wave of depression during quarantine, because I think so many negative feelings had been building up pre-COVID, but I was too distracted to face all of it then," Webster said. "Without all of those distractions, I had time to reflect on everything I was feeling so I could work through my negative emotions and eventually come out the other end as a better version of myself." 
Similar to Webster, Nathan Ryes (10) also took advantage of quarantine to focus on self-improvement.
"I've definitely become more self-aware throughout quarantine," Reyes said. "For a lot of [the pandemic], there hasn't been much for me to do except reflect on the past, so during this time I've really tried to look at myself and think about the areas in my life I need to grow in moving forward." 
Specifically, Reyes said that his time in isolation has made him realize that he wants to expand his social life and prioritize his friendships.
"I used to be super introverted, but now I feel like it's completely the opposite," Reyes said. "Now, having much less interaction with others than I had before, I've come to realize how much I really do miss it and how I really want to make an effort to become more social and meet new people once quarantine is over." 
To maintain social interaction this past year in quarantine, Reyes turned to social media apps such as Instagram and the instant messaging app Discord, which he says helped him make new friends and reconnect with old ones as well.
"Because I've started to make more of an effort to reach out to people over quarantine, I actually have a lot more friends now than I did before COVID started," Reyes said. "I even reached out to some friends that I haven't talked to since middle school and it's been really good to catch up and start talking to them on a regular basis again."
Beyond the opportunities quarantine offered to work on self-improvement, Reyes said he feels grateful he had more time to dedicate towards his long-time passion of surfing—a pastime he's turned to frequently in the last year to keep himself occupied in isolation.
Between school and the extracurricular activities he was participating in at the time, Reyes was only able to make time to surf once a week pre-pandemic, but now, he's able to get on his board at least 3-5 times during the week, sometimes even waking up as early as 6:00 a.m. to make it home in time for school.
"I don't really know what my life would look like now if I wasn't able to surf as much as I did in this past year," Reyes said. "Surfing has always been my go-to when trying to get my mind off anything that's stressing me out, and overall, it's what's really kept me going throughout quarantine." 
When he's not working at his desk during Zoom class or on his surfboard at the beach, Nathan spends most of his free time with his family. According to Reyes, quarantine gave him and his family the opportunity to create new traditions that have since brought them closer together.
"Before quarantine started, both my older siblings were busy with college and didn't have much time to come home and visit during the year, but now that we're all quarantining together, we've been able to bond much more as a family, especially now that we all sit down to dinner with each other every night," Reyes said. "A few months ago, we even started making it a habit to cook Sunday dinners from scratch in the kitchen together, and I don't think we would have ever had the idea to do that if not for COVID." 
As cities start to reopen and lockdown orders begin to lift, both Reyes and Webster have started to consider the parts of quarantine life that are worth preserving moving forward. According to Webster, her time in quarantine has helped her realize the value in practicing self-care and maintaining a healthy relationship with herself as we begin to find a new normal. 
"If life hadn't slowed down as much as it did in this past year, I would have never gained a greater perspective on how important it is to be self-aware and to know my limits," Webster said. "I'm going to continue to prioritize my health and my overall wellbeing over my other commitments, because I now know that my commitment to myself is what's most important." 
About the Writer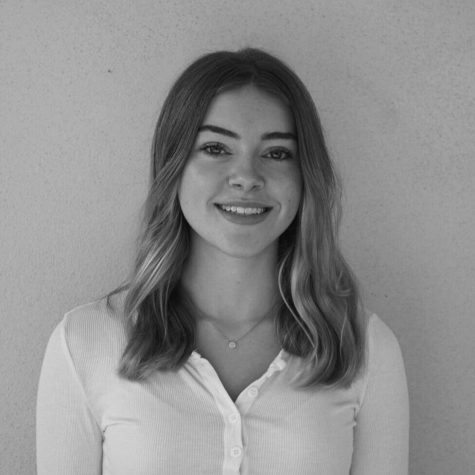 Julia Dailard, Photo Editor
Julia Dailard (11) is a second year staff writer and first year photo editor for The Nexus. She is passionate about fashion, photography, and advocating for womens' rights. Outside of school, she enjoys spending time at the beach with friends, thrifting, and traveling. Can probably guess your astrology sign.