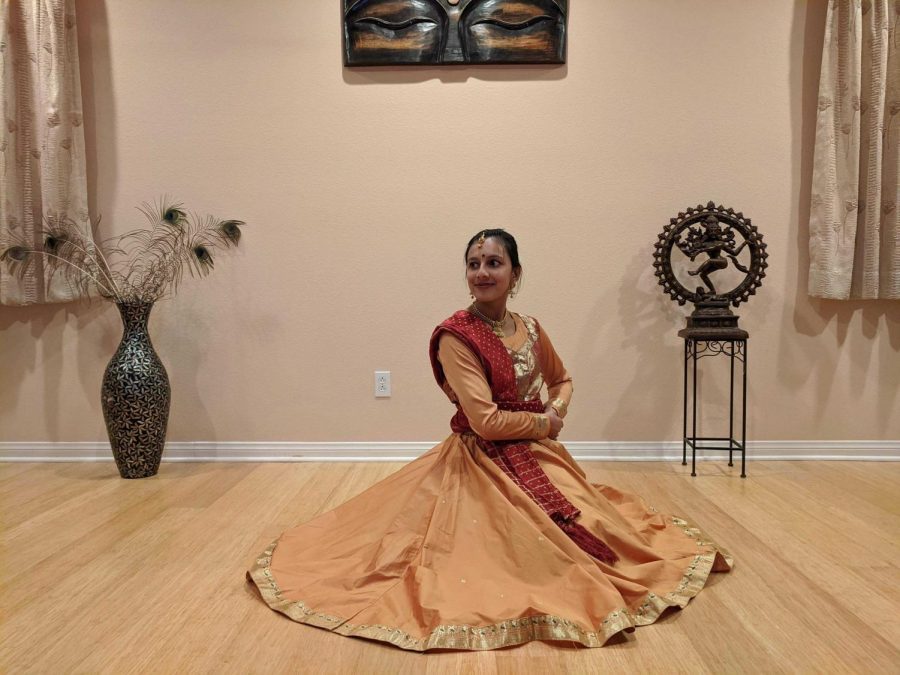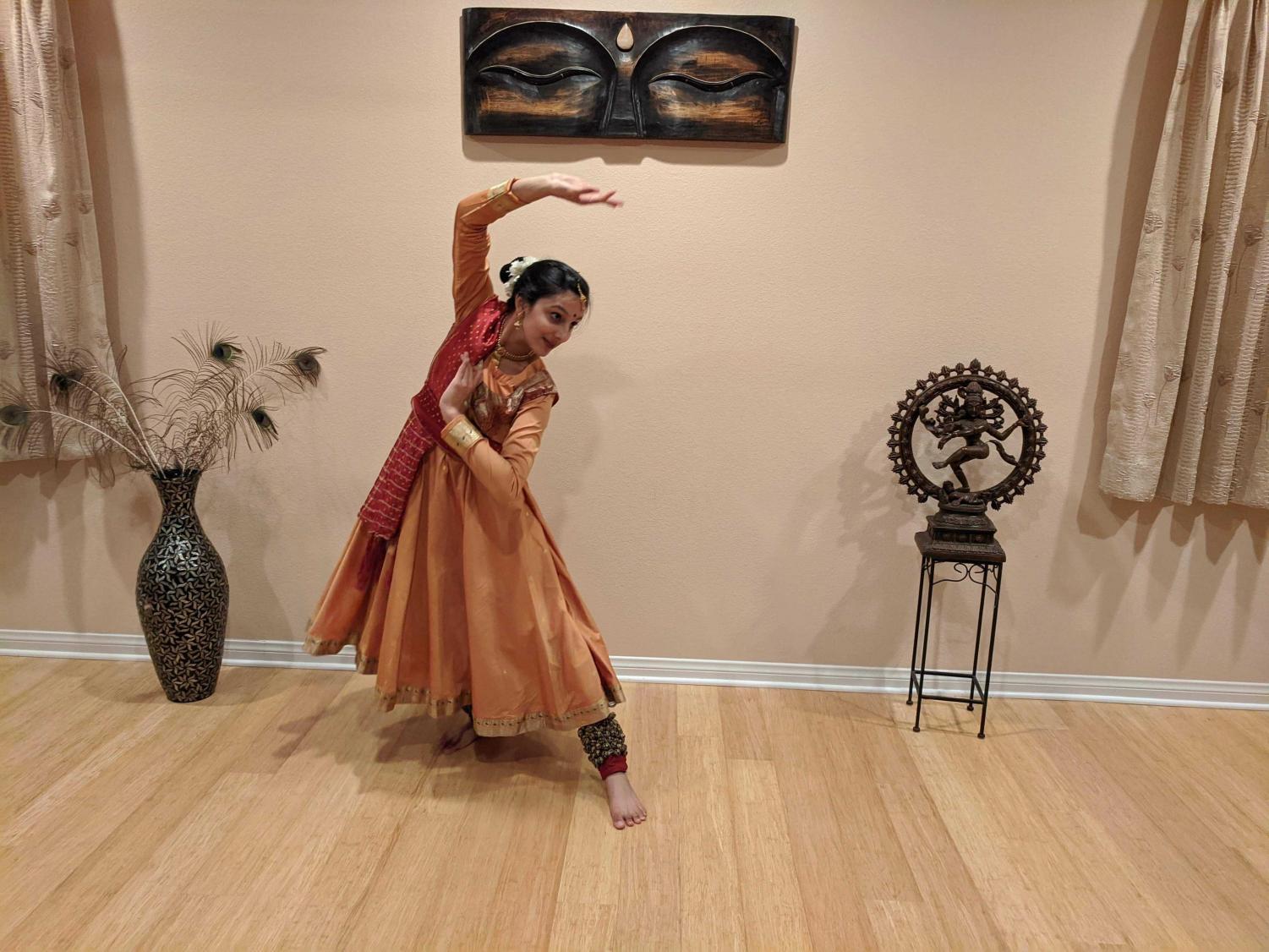 With all of the furniture pushed to sides of the room, Raina Mesina (12) begins her dance. Her skirt billows around her as she performs the numerous spins typical of Kathak, a traditional Indian style of dance. The bangles of her wrists and ankles jingle as she moves. This was all part of her performance for the RaiseforHelp Fundraiser, Dec. 27.
Mesina put on a 40-minute long Kathak dance performance in order to raise money for the Help Foundation, an organization dedicated to sponsoring the education of orphan and destitute children in India. The fundraiser consisted of a series of videos created by artists across the country, streamed on YouTube throughout December and January.
"I think being able to share an art form and have people connect through art, I think that was a really wonderful way of [raising money]," Mesina said.
Mesina has been practicing Kathak dance since she was 5 years old. Kathak is a style of traditional Indian dance that combines music, drama and emotion. Footwork, fast spins, and facial expressions are the primary characteristics of this style of dance. Together, these skills combine to define Kathak under its literal definition: storytelling.
She said that Kathak has helped to shape her as a person.
"As I slowly dived deeper into Kathak, I realized how much there is to still discover and how it's a never ending journey of creation, inspiration, and practice," Mesina said. "I find it beautiful that it has so many facets. Kathak to me is empowering and freeing. It is something that I can never fully explain but will always hold close to my heart. It has inspired me to become a better artist and a humble person everyday."
She also said she wanted to participate in the fundraiser because it was a way for her to perform again, something she had to stop because of COVID. She said that this was a way for her to create and feel inspired.
Mesina choreographed three out of the six dances she performed. One of those dances she also choreographed with her mom, making it a special experience for her. Watching her mom participate in Kathak dances classes inspired Mesina to start learning the art herself. 
"[Choreographing together] was something that she had always wanted to do with me before I left for college," Mesina said. "It's just a nice memory to be able to choreograph the dance together."
The big performance, Mesina said, felt similar to a Rangmanch Pravesh, a lengthy performance that Kathak dancers perform at their graduation ceremony from dance school to show off their range of skills. 
"It definitely felt like a challenge because I had to learn a lot in a very short amount of time on my own, but I think that whole process of just being able to create [the dances] was really fun," she said. "I kind of considered this to be like a trial round of what a Rangmanch Pravesh would be. It's definitely nowhere close to that because it was much lower scale, but it was [a culmination] of all these years of practice."
As for the performance fundraiser itself, Mesina filmed five out of the six dances inside of her house, and the last song she danced to at a park. Mesina said that her dances followed the traditional order of Kathak dance performances, starting with a Saraswati Vandana, a devotional composition to seek the blessings of Mother Saraswati. That dance was then followed by a nritta, or pure dance section, including a Ganesh parand in praise of Lord Ganesha. The last dance usually focuses on expression and storytelling, instead of footwork and spins, so Mesina told the love story of two Hindu deities, Lord Rama and Sita. 
This fundraiser was also different from what Mesina was used to in the past because she was dancing by herself instead of in a group.
"When you're in a group there's the idea of having formations and it's almost like this theatrical production," she said. "When you're on your own, the spotlight is more [focused] on yourself and so you have to really pay attention to your techniques and [the] more tactical aspects of dance because if you're off beat by even one second, then it definitely shows."
While the fundraiser performance was Mesina's first in the pandemic, she said that her passion for Kathak dance keeps her motivated to continue practicing. 
"I think that ability to just keep learning and absorbing this art form, and trying to grow as a dancer is something that I've always enjoyed," Mesina said. "There's so much to it, like playing with the beat and the rhythm and enhancing the sounds of music through movement, bringing a story to life through the music. I think all of those aspects to dance have really shaped how I express myself and that is something that I will always carry with me for the rest of my life."