Cross country, swim and dive return to on-campus practices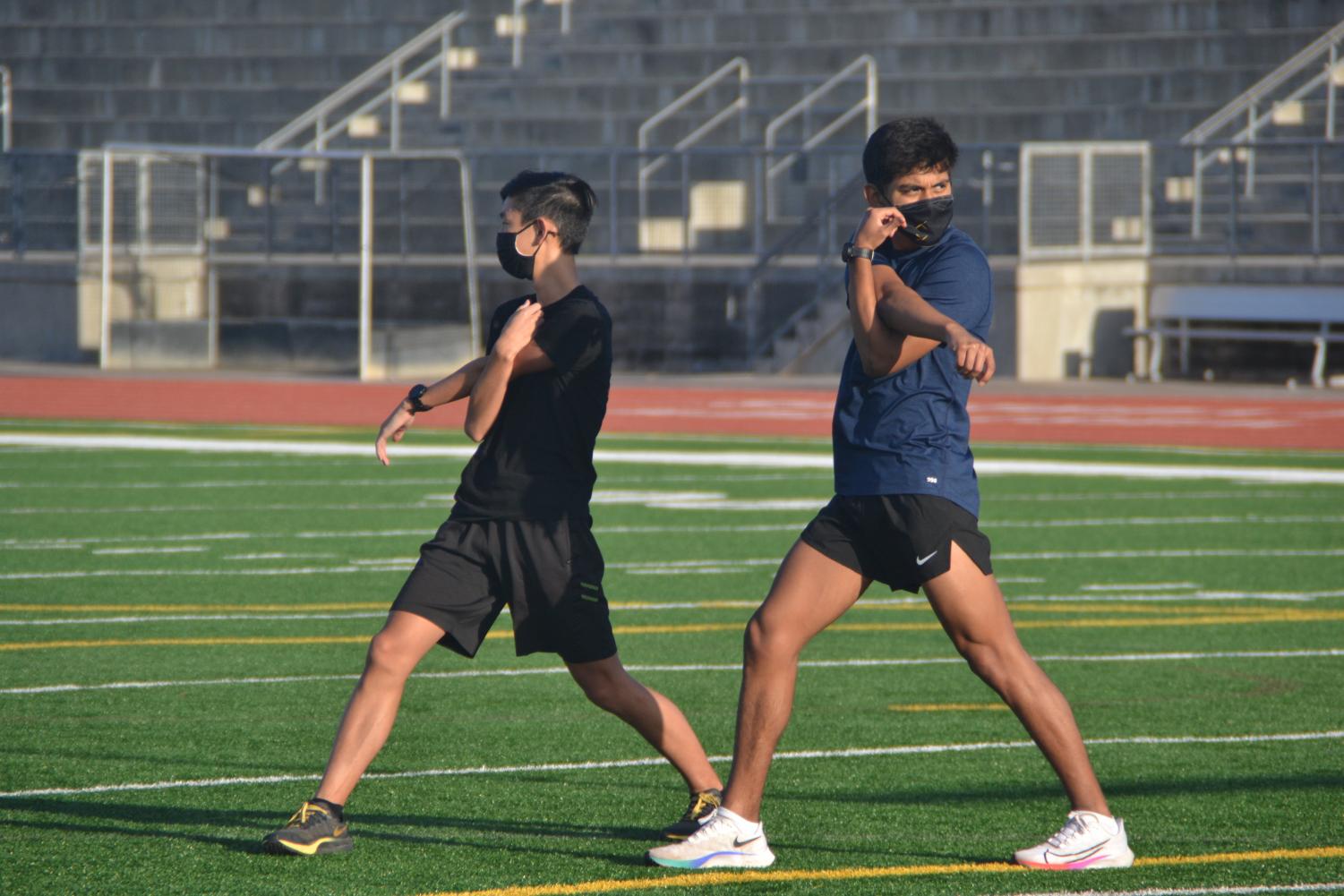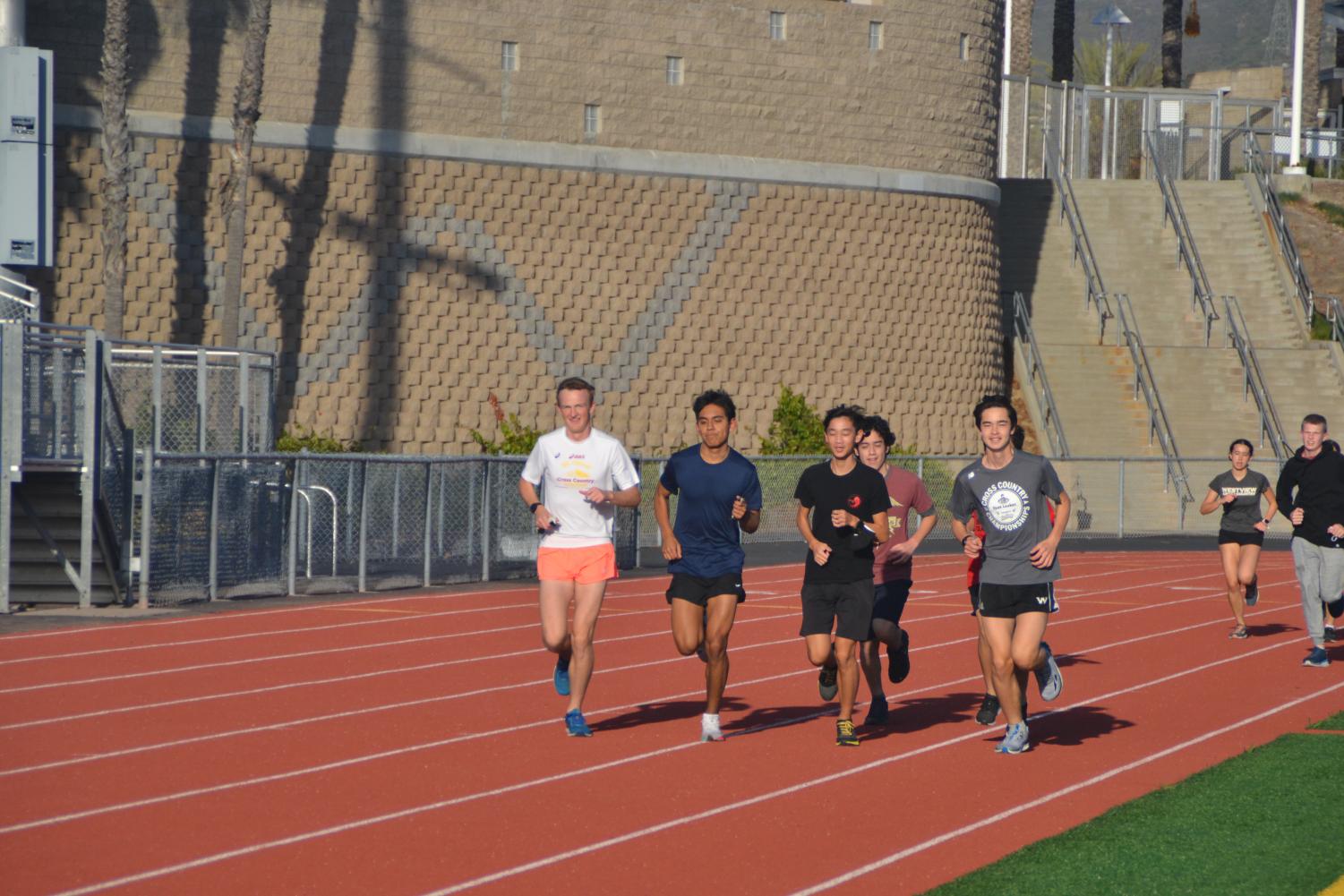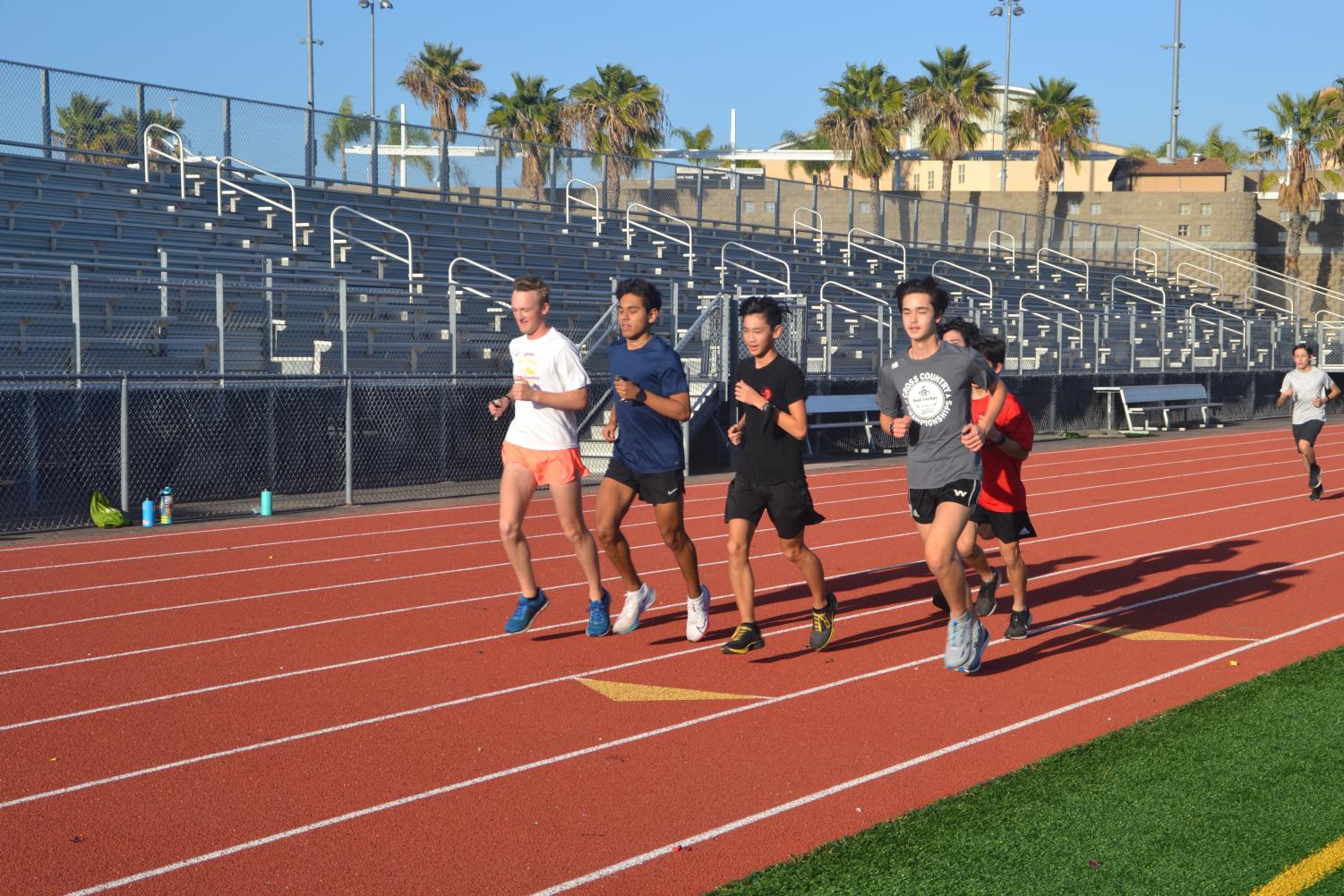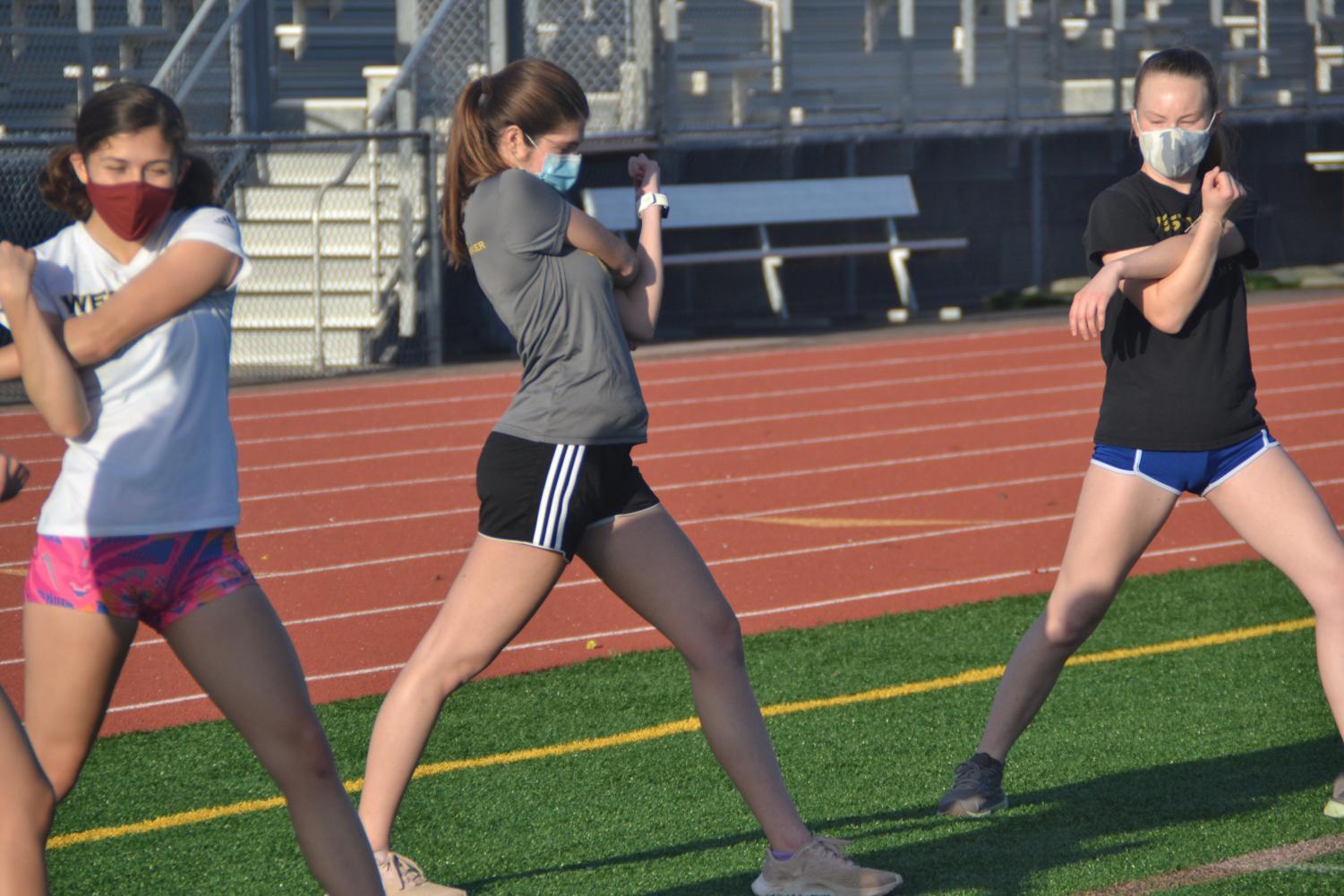 Waking up to a screen every day and staring at it from 8 a.m. to 1 p.m. is taking a toll on Drew Cottingham's (12) body and mind. After the long hours of class, the chance to run, he said, has been his get away through quarantine. It's been his time to focus and train.
Cottingham and many of the cross country athletes are officially back on campus for practice, as they are one of two sports that began training on Feb. 1. Swim and dive met later in the evening at Mt. Carmel as the Westview pool is under repair. 
With most sports seasons being pushed back with their corresponding COVID-19 color tier from yellow to purple, most students are still thrilled for their chance to participate in a sport this school year.
Cottingham said that the pushbacks have made it hard on the team as they have been losing momentum and motivation to stay with the sport. 
"The whole pushback takes a real toll on not just me but the whole team," Cottingham said. "[We] work extremely hard for our goals and to have our season get pushed further and further just makes it a bit more difficult."
According to one of cross country's coaches, Sean Yeung, if all meets go according to plan, the league finals should line up with the first week of practice of the track and field season, which will be another opportunity for the cross country team to run again in the long distance races before the year is over. 
Since this is Cottingham's last year running for Westview, he has been reflecting on the journey as a cross country athlete ever since he started his freshman year.
"It's definitely a bummer since it's my last year but it's been great watching and experiencing our team grow and build up each other since my freshman year," he said. "So [seeing] that we have such a short season, we won't necessarily be able to show all our hard work and determination fully and, to me, it's hard to swallow."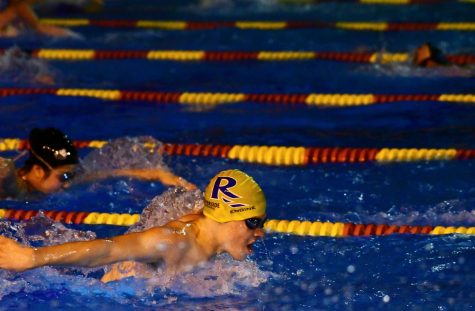 A few hours after cross country finished its first practice, the swim and dive team lined up outside of Mt. Carmel, waiting for their chance to jump back in the pool. 
The evening was cold and beginning to rain, but the dreary weather didn't dampen the excitement of the swimmers. 
The COVID-19 restrictions, placing San Diego in the purple tier, have limited options for water sports, prompting more than just returning swimmers to come to practices. 
Kaia Wong (11), a water polo player, said that a lack of a confirmed water polo season pushed her to join the swim team and take the opportunity to participate in a school sport. 
"It's been a long time since we've been able to do anything, almost a year," she said. "It's a little disappointing that we're at the Mt. Carmel pool, but it's really nice that we're actually having a season." 
Although everybody on the pool deck was wearing a mask and the number of swimmers per lane was limited, new swim coach Deon Lourens said that practice was very normal. 
"We don't have meets finalized yet," he said. "But, for swim it's going to be just like a regular season." 
Diver Anabella Mosolgo (11) echoed this statement, and said that practice maintained its social appeals despite regulations. 
"There was distancing in the warm-ups," she said. "But there was still the social aspect and it was good to see people again." 
Slight modifications to cross country have also been made to follow COVID-19 regulations and rules. 
"During practice we all maintain distancing and wear our masks," Cottingham said. 'The masks can get a bit annoying sometimes but most of the team have gotten used to it so it's not so bad."
The team, along with many other participating schools at cross country meets, will also maintain the safety regulations including less participants and crowds to ensure a safe but enjoyable competition.
Nevertheless, with sports seasons finally starting, most students are thrilled for their chance to play, even with shortened seasons. 
"It's pretty awesome to finally have a first meet in the calendar and it's just overall really exciting," Cottingham said. "You can tell the entire team's mood is changing and they're all motivated and ready to finally have this season and give their best effort at whatever race we have."
Cottingham said that no matter what COVID-19 throws at the cross country team, they'll be ready to beat it and come out victorious in the end.