McGuire starts mental health series on Instagram to spread awareness
Despite mental health being something that many Westview students struggle with, Maddie McGuire (12) said she never felt that there was an accessible place for students at Westview to learn about such topics. She knew that something needed to be done to make students feel seen and to shed light on mental health disorders that others may know little about, so took matters into her own hands. 
"When [mental health] is brought up, [the school] does a good job of diving in and sharing proper information, [but] I think they need more [campus culture] weeks that cover mental health," McGuire said.
McGuire has struggled with mental health since the age of seven, when she began experiencing panic attacks. In middle school she was diagnosed with depression and anxiety, and this past year she was diagnosed with ADHD. Becoming comfortable sharing about her own mental health has led her to want to make others feel comfortable being part of discussions about experiences of their own.
Her sophomore year McGuire joined Peer Counseling and her junior year she joined ASB to advocate for more mental health related activities and resources, along with more support for students on campus with disabilities. She has gotten ASB to put captions on their videos for students with hearing loss, along with helping to provide viable coping methods and information to incorporate into mental health weeks. 
"[I want to] cultivate an understanding with peers who may not have experience with mental health [issues], so that those who do [struggle] can feel safer knowing that [their classmates] at least know a bit more [about what they go through]," McGuire said.
Along with joining ASB and Peer Counseling, McGuire began her own mental health series on Instagram to educate her peers.
"Education is a key to understanding, and that's why I [chose to start putting out] information [on mental health]," McGuire said.
Some posts in McGuire's series center around specific disorders. Each post includes a topic, symptoms, frequency and onset, treatments, and a personal experience from her or a friend. In some posts she includes coping strategies for those struggling with the disorder.
"For [my infographic about] anxiety, I asked one of my friends and I used her experience, because if I [only use my experiences], then it doesn't really [show] how it's different for everyone," she said.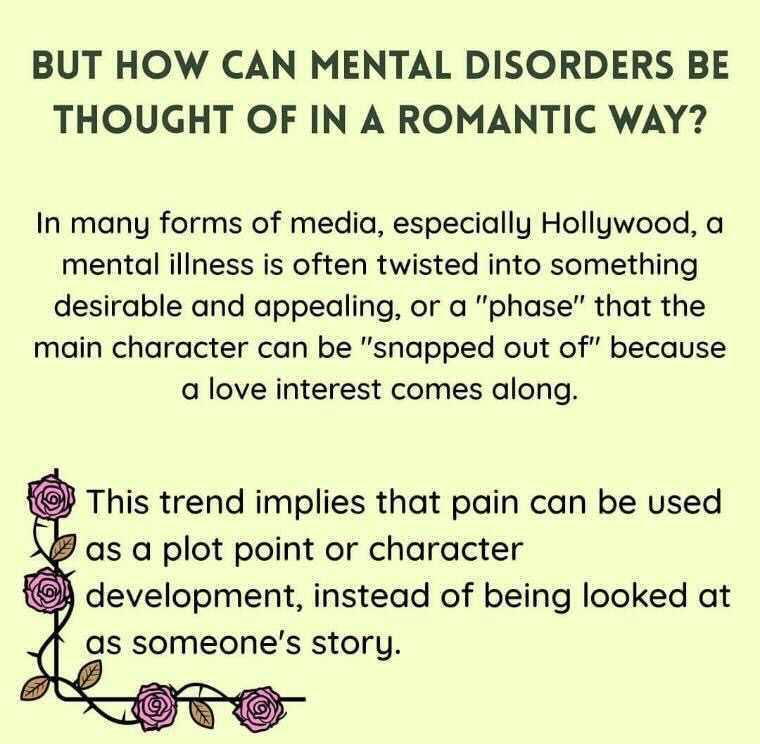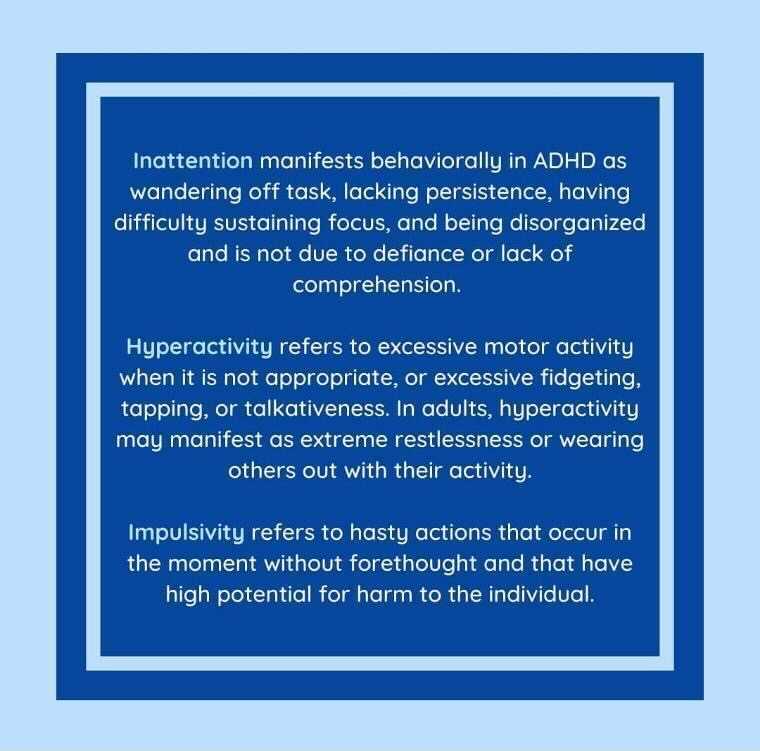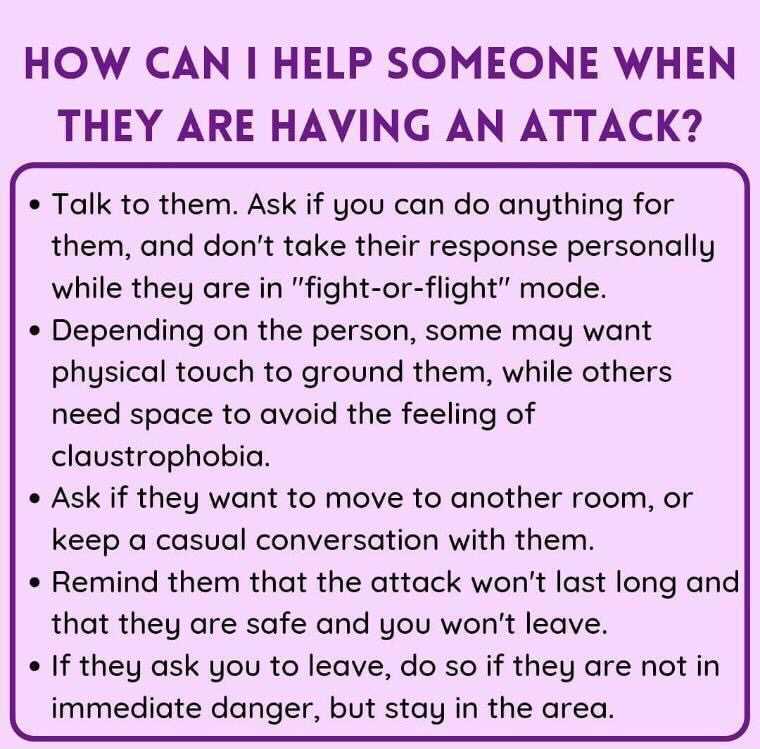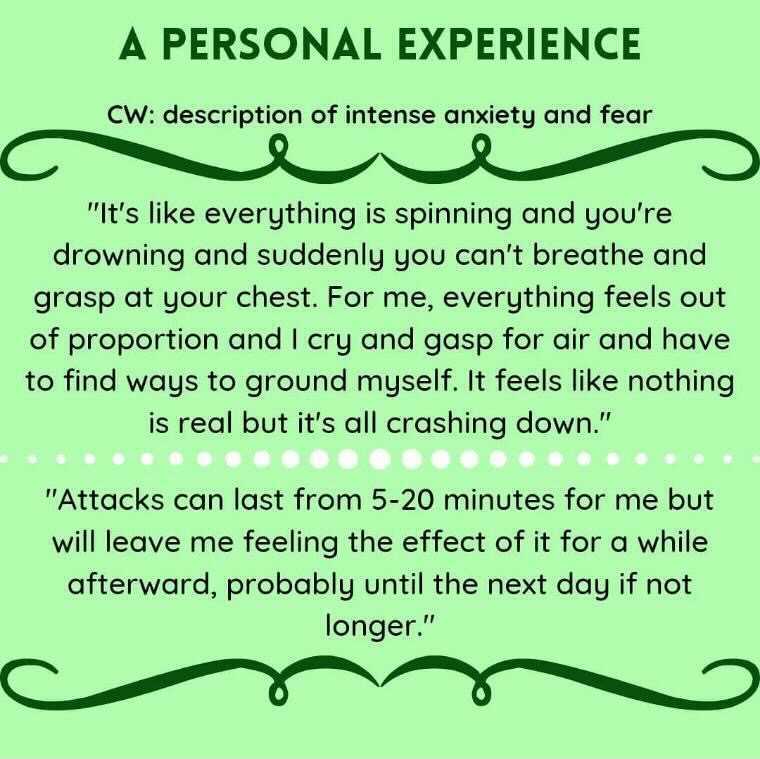 In the future, McGuire will be collecting student experiences through a Google Form.
"By collecting a variety of stories, I will be able to properly show how these mental health topics affect our student body in similar, yet different ways," McGuire said. "Mental health isn't 'one size fits all.'"
Thus far, McGuire has covered the topics of panic disorder, generalized anxiety disorder, ADHD, and the romanticization of mental illness.
McGuire's infographic about ADHD caught Elizabeth Jacob's (12) eye when she saw that a friend had reposted it on their instagram story. 
"The title caught my attention because of how prevalent ADHD has been in my life, and how it has affected the people I love," Jacob said.
Jacob hopes that more people will see the series and open up discussions about mental health with their peers that reach beyond a classroom. 
"I think a lot of people still take mental health to be a joke, and a lot of cultures stereotype people who deal with mental health as dumb or inept, which is why a lot of people keep quiet about it," Jacob said. "I was glad to see the series, happy that people are bringing attention to it and that these illnesses aren't just staying in psychology class."
McGuire said she sees many students struggle with mental health due to Westview's academic rigor and wanted to create a space where her peers' struggles could be normalized.  
"Westview is very academically focused," she said. "It's [the] idea [that] if you're not taking three APs, and [aren't] in five clubs a year, you're failing. That's not a healthy environment, mentally, for a lot of students."
Jacob agrees that Westview's academic environment can take a toll on some students. 
"I think that [school] has a huge impact on student mental health," Jacob said.  "Not only the academics, but the fact that many students at Westview are really competitive, which can put people down and impact them negatively."
In order to make sure that she isn't misinforming anyone who is tuned in to her series, McGuire takes time to ensure quality of information and use reliable sources. She mainly uses Psychology Today and the Diagnostic Statistical Manual of Mental Disorders, Volume V. McGuire said she does not claim to be a mental health expert, and is learning along with her followers.
"I [am] going into this project knowing that I don't know everything, and I don't understand everything," she said. "I would absolutely love [it] if people [would say], 'hey, that's not quite right.' [because] I want the information to be as accurate as [possible]."
McGuire plans to continue her series throughout the year, covering a wider breadth of disorders and topics. She said she hopes that it will leave a lasting impact on how Westview's students and programs approach mental health.
"Seeing as I'm a senior, I probably won't be around to really see much of a result, but what I want is more education [on] mental health," she said. "Like, anxiety is so much more than just, 'I'm feeling kind of nervous right now.' Depression is so much more than just, 'I was really sad yesterday,' and I want to really foster that education and understanding on campus."