After eight years with Young Marines, Righthouse wins Jimmy Trimble Scholarship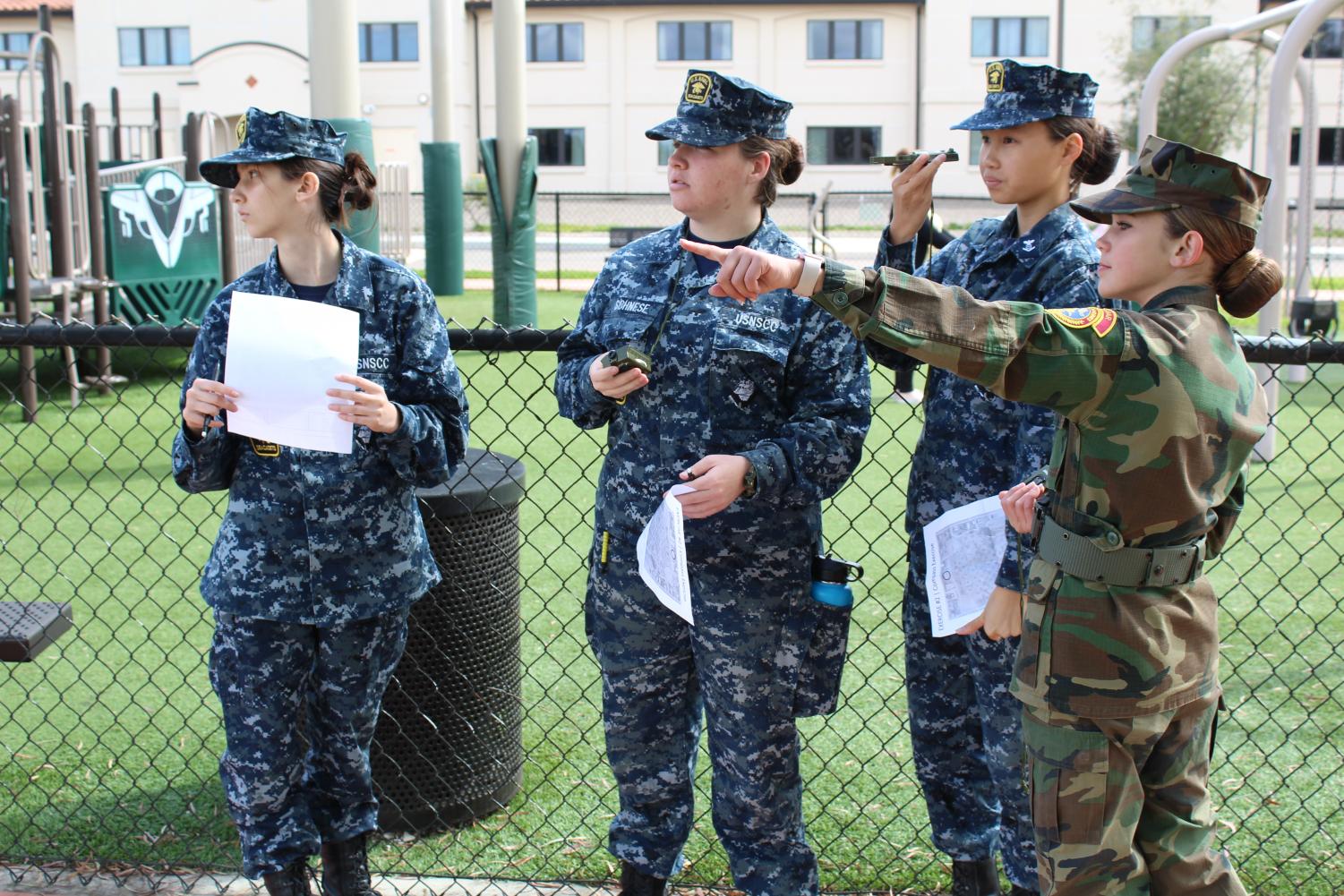 From a young age, Sophia Righthouse (12) knew that she wanted to join the military. Growing up with her grandparents' stories from their own time serving, she was inspired to give back to her country and make a difference in her community. 
At 8 years old, she took the first steps to achieving her dream by joining the Young Marines, a national youth program that teaches leadership and discipline for those wanting to join the military. Righthouse had seen the group marching in the annual Poway Day Parade and was awed by their discipline. She knew that she wanted to be a part of it. 
Eight years later, Righthouse hasn't wavered from her path. She's stayed committed to the Young Marines, where she is now a Sergeant Major, which has allowed her to travel to leadership conventions like the Joint Women's Leadership Symposium, a gathering for women in uniform from all over the world who speak about their experiences. 
"One thing that really stood out to me among all [the women] was that they kept pushing, even if people said that they couldn't do something," Righthouse said. "They told me to never give up and to not let somebody tell you that you can't do something in life."  
The Young Marines has also given her the motivation to increase her involvement in her community, which has led her to win many awards over the years, including the Youth Award from the American Red Cross in 2018. However, Righthouse said that her biggest accomplishment so far was being awarded the Jimmy Trimble Scholarship from the American Veterans Center, Sept. 25, 2020.  
"I was absolutely astonished," she said. "I wasn't doubting myself, but it's such an amazing award and it's just really great to have this opportunity." 
This is a very prestigious award that only one other Young Marine, in Montana, won this year. Winners of the scholarship are people who uphold the values of Jimmy Trimble III, a young Marine who died in WWII after giving up the opportunity to play professional baseball. 
The scholarship grants Righthouse $1,000 to further her education at any college or academy.  She has applied to the Army, Navy, and Air Force Academies to fulfill her dream of becoming a communications officer. 
This scholarship also gives Righthouse the chance to fly to Guam and Iwo Jima, Japan to escort a veteran around the usually closed-off islands for the Reunion of Honor ceremony. This ceremony commemorates the Japanese and American lives lost in the Battle of Iwo Jima. It memorializes the resilience of both countries and the alliance that has formed over the last 75 years. 
"I definitely think that talking to these veterans and [seeing] where they fought in the different wars is going to be amazing," she said. "You get to hear their experiences first hand and it is seriously a once-in-a-lifetime opportunity." 
The trip is set for March, but may have to be rescheduled if the Japanese government deems the trip to be unsafe because of COVID-19. 
For now, with the trip still more than a month away, Righthouse has her focus here in San Diego where she is working to connect the Young Marines despite the pandemic. Early on in quarantine, she created a Google Classroom that more than a thousand Young Marines from all over the country participate in weekly to stay connected. They've also had to adjust to conducting their meetings over Zoom, but Righthouse is glad to be able to stay in contact with the people who made her who she is today. 
"The military lifestyle has influenced me every single day," she said. "Having this background behind me has strengthened me as a person, as a student, and in my overall life."