Album Review: "Evermore"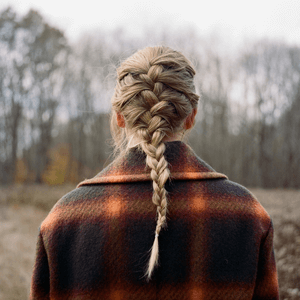 Taylor Swift shocked the world in 2020, dropping two surprise albums. Fans were still processing the July release of Folklore when the news broke of a sister album, Evermore, which was released Friday.
Swift has built a career around spinning her experiences into all-American fairy tales, and she took this year of isolation as an opportunity to let her imagination roam free, writing and releasing music more mature than anything we have seen from her before. In Evermore, Swift brings listeners on a journey through her mind, telling the stories of made-up characters who she brings to life with her immersive storytelling, while also including songs based on personal experience.   
Evermore begins on a light and whimsical note with "Willow," which follows the interconnected lives of soulmates until fate eventually leads them to one another. This first track is most reminiscent of some of her past work, like "Invisible String" from Folklore—a captivating love story with a happy ending—but the rest of the album takes on a darker, more realistic tone, which is very fitting in a year filled with so much strife.
Tracks two, five, and seven, "Champagne Problems," "Tolerate It," and "Happiness" are slow and somber with soft, harmonious instrumentals in the background, accentuating Swift's alluring voice as she tells the tragic stories of failed love that she, or in some cases, the characters who she sings about, had thought would last.
Songs "'Tis the Damn Season," "Ivy,"  "Coney Island," and "No Body, No Crime (feat. HAIM)," transport listeners into imaginary lives, enabling them to understand the fictional characters in less than five minutes. For example, in "'Tis the Damn Season," listeners delve into the relationship of former highschool sweethearts who reunite annually in their hometown during the holiday season, after one moved away and made it in LA. The emotions in these stories are relatable, while maintaining as sense of magic and escapism. Every lyric that Swift writes is intentional in Evermore, and each listen will leave you with answers to questions that came up in the last. 
Listening to Evermore feels like listening to a dream. Imagery throughout the album provides listeners with a sense of nostalgia for places they may have never visited. Her euphonious voice, highlighted by light drums and guitar, is a constant throughout the indie pop/alternative rock album, which can make some of the songs feel redundant. Despite that, Swift's lyrics give each song a distinct personality. 
This is truly an enchanting listen, which I would recommend to anyone who loves a good story. Evermore is the innovative sequel to its predecessor album, Folklore, as it maintains Folklore's peaceful and subdued ambiance, while further branching out from Swift's previous work with new themes and sounds. Seeing her recent tendency to surprise fans with new albums, I am sitting on the edge of my seat waiting for whatever comes next.