Xu works as criminal justice paralegal for People's Legal Services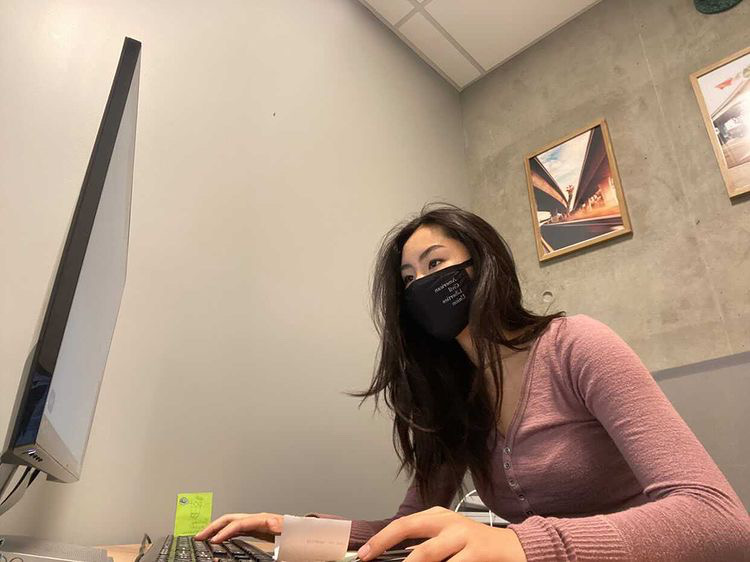 Watching the trial for a Black Lives Matter protestor, Winnie Xu (11) took notes of everything going on, making sure to record every single word that was said. This was part of her job as an assistant court reporter for Justicia Criminal Defense Association. Justicia Criminal Defense Association is an organization dedicated to providing pro bono, or free, legal services to underrepresented communities in San Diego. 
The person on trial was arrested for unlawfully assembling during a George Floyd protest. While all of the work is virtual, Xu is part of a team working to help this protestor get their criminal record cleared. In this case, Justicia Criminal Defense Association is partnered with People's Legal Services, a nonprofit law firm where Xu also works as a paralegal. 
Xu said that she wanted to work on a civil rights case because, like many young people, she wanted a way to help the Black Lives Matter cause.
"As a young person, I felt like it was so easy to be overwhelmed, or so easy to feel like you couldn't do anything [to help the Black Lives Matter movement]," Xu said. "It's an entirely different feeling when working one-on-one with a client who is in a domestic violence case or police brutality case than when I used to read about tragic cases in the news."
As an assistant court reporter, Xu's notes not only keep a record of what has occurred in the trial, but also help the team of attorneys emphasize on certain points. As of now, the trial is still unfinished, and the final result is yet to be released. 
Xu didn't immediately start working on a criminal justice case, however. She first served as a legal intern for People's Legal Services in April of this year. She attributes her time in Mock Trial for piquing her interest in the legal field. 
"Working with attorneys [in Mock Trial] and being able to talk to them about their personal lives working in the legal field was essentially what got me so excited about everything that they do," Xu said. "What inspired me to pursue a legal internship was [during] the summer before my junior year [when] I became more knowledgeable about wrongful convictions after reading a novel called Just Mercy. One of the attorney coaches [from Mock Trial], Scott Taylor, would discuss wrongful convictions and innocence projects across the nation with me, which inspired me to seek ways to aid in the need for criminal justice reform."
Before Xu could begin her internship, she took an intensive online training course that taught her about legal writing and the ethics and responsibilities of attorneys. 
As an intern, her responsibilities included updating the firm's website and creating a social media presence for them. Xu was able to create connections through social media with different law firms and criminal justice advocacy organizations, one of these being criminal-justice advocate Genevive Jones-Wright and her organization, Moral Governance. With these connections, Xu helped to bring different advocacy organizations together and connect with protestors to defend them in court.
"It's super exciting, because it's so many people working together to try to help these protesters," Xu said. 
Over the summer as an intern, she started to take on more work, including legal research and client intake. She was then hired on as a paralegal in September.
"[It was rewarding] seeing  all the months of work that I had done allow me to be promoted to this position [as a paralegal]," Xu said.  "Working with these different attorneys, we had connected so much personally and professionally."
She said that the extra work she did at the end of her internship made the transition to being a paralegal easier.
Now, as a paralegal, one of Xu's tasks is to connect with clients, informing them, over email, about important details of their case and how the attorneys will do their best to help them. With this, Xu said it is important for her to be precise in her wording when reaching out to these clients because, if not, her emails could be misinterpreted. 
"Working with these different attorneys has sharpened my attention to detail, especially because any mistake that you might make, any typos that you might make are actually affecting someone else," she said.
One of the bigger projects that Xu has worked on with People's Legal Services includes the Know Your Rights campaign. This included a series of webinars where attorneys spoke about one's rights during any encounter with law enforcement, such as arrestment, no-knock warrants or being pulled over. She said this project was inspired by the arrests happening during Black Lives Matter protests in June. 
"We [the attorneys at People's Legal Services and I] decided that we needed to inform protesters on their rights to protest, as well as their rights when interacting with law enforcement," Xu said. "It was incredibly informing for me to do hours of research, pulling stats and observing the racial disparities in citizen-law enforcement interactions."
She said that working on a criminal justice case and working for a law firm has been a life-changing experience.
"The drive that I have for my work has translated to every area and aspect of my life because I'm constantly internalizing the privilege that I have to be able to help aid criminal justice reform, an issue that seems bigger than anything I've ever come across," Xu said. "Working with criminal defense attorneys and being placed on police brutality cases have forced me to mature and constantly take in knowledge. I was so lucky that I was able to have these resources and create actual resources to help these protesters that were just fighting for actual human rights." 
About the Writer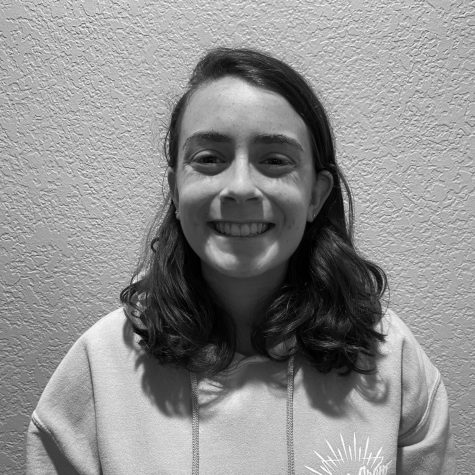 Sydney Alper, Editor-in-Chief
Sydney is a senior and is honored to serve as one of the editors-in-chief this year. She is passionate about covering LGBTQ+ related topics, as well as misinformation. When she's not writing for the Nexus or writing poetry, she can be found playing with her cats, baking, or reading a book. :)