Paving the Way: The Importance of Black Teachers
Degef, Kassahun find motivation in Black teachers, connect with Black staff members on campus, call for more diverse hiring practices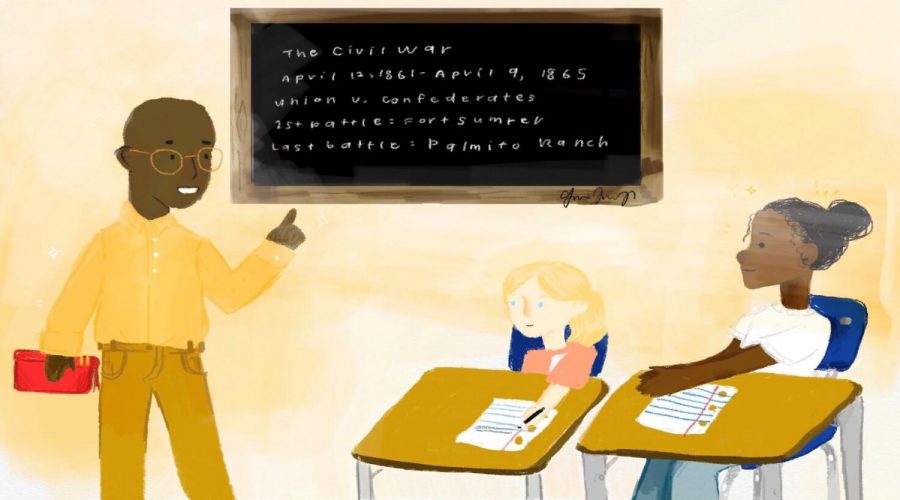 James Baldwin, Toni Morrison, Zora Neal Hurston, Chimamanda Ngozi Adichie—all Black authors whom avid reader, Bethlehem Degef (11) hadn't read until her eighth-grade English teacher, Mrs. Major, recommended them.
Each day after class, Degef would stay and talk to Mrs. Major about books and her life. Degef had Mrs. Major as a teacher when she attended the Preuss School in San Diego Unified School District, and she has never had a Black teacher in PUSD. Degef said the books she received from her have drastically impacted her life. 
"She recommended a lot of books to me that have literally affected how I am today, how I navigate life as a Black woman in America," Degef said. "It's real, the struggles we have to endure that some women don't even have to think about. After I read the books, I had a whole new outlook on everything and a deeper appreciation for the experiences a [Black] individual goes through in a lifetime, which shaped and molded me into the person I am today."
Since she started high school, Degef has been a proponent for social justice movements like Black Lives Matter. Just this summer, she worked with PUSD Board Member Darshana Patel and former Westview staff member Jamal Felton to organize a protest for more diversity in district staff that began at Westview and marched to Twin Trails park, where she, Patel and Harris spoke of the importance of more inclusive hiring practices within the district.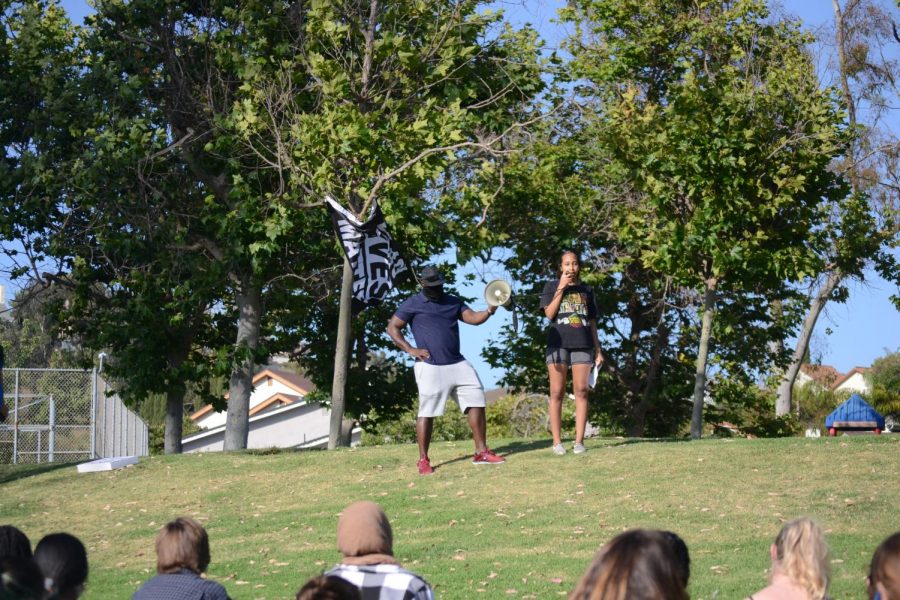 Mrs. Major, Degef said, "put [her] on the right path," jumpstarting her passion for standing up for Black rights. 
"I'm an African woman, and there's a difference in experience being African-American and being African," Degef said. "I didn't understand the social issues that were going on [regarding African-Americans] when I was younger, and [Mrs. Major] understood that. By giving me those books, she helped me understand what it was like to live a Black life in America and made me want to be more active in social issues."
Her teacher was able to do this because, according to Degef, she understood Degef's background and what her future has in store.
"[Black] teachers understand the obstacles set against you," Degef said. "Because in this life, as a Black person in America, of course you can do everything you can and take all the right steps to reach that goal you're working for, but the system is always, always kind of against you. As a kid, you don't think about that. It's not like learning about those obstacles stops me from my dream, but knowing that makes me tap into reality and actually analyze: What steps do I have to take to reach my goals? Why do I want to reach these goals? What am I going to do once I reach them?"
Westview student ethnicities
All data on student and staff demographics was sourced from district records provided by PUSD Board Member Darshana Patel.
Westview all staff ethnicities
All data on student and staff demographics was sourced from district records provided by PUSD Board Member Darshana Patel.
Westview teacher/counselor ethnicities
According to Melat Kassahun (12), Mrs. Dobbs, a Black teacher she had her freshman year at Walnut Hills High School in Ohio, was the first person, too, who motivated her to think critically about her future. Like Degef, Kassahun has never had a Black teacher in PUSD.
"She put me on career paths, she encouraged me to meet with my counselors," Kassahun said. "I've never had someone encourage me to do better the way she did."
Nicholas Papageorge, a professor of economics at Johns Hopkin University who studies health, labor and education, has been researching the positive effects of Black teachers on Black students for years. According to Papageorge, though there is still a lot of research to be done on the reasons for this positive impact, he thinks that the Black teachers he has encountered—as he was an inner-city public school teacher for many years—have encouraged their Black students students in a way that may help to explain his findings.
"[Black teachers] can say, 'Yeah, some of the struggles you have to deal with are not great, but you can get through them and you can get past them,'" Papageorge said. "Maybe it's just that they can see through the struggles and still have have high expectations and say, 'this kid can still achieve.'"
Papageorge hypothesizes that his findings on the positive impacts of Black teachers on Black students may be attributed to a "role model effect."
"[Black teachers] can be an example for the kids of what they can become," Papageorge said. "If a Black student goes to a school and is faced with somebody from the Black middle class, day in and day out, they will think, 'Oh, maybe I can do that.'"
Freshman year, Kassahun would always go to her Black teachers' office hours to talk about the issues she faces and will face as a Black student. Kassahun said having a teacher of color to talk to helped her understand that she can push through the discrimination in our country's education system.
"Having a person of color to talk to, especially in the education system, is really important for a student of color's growth," Kassahun said. "Someone who's struggled through their education and college and now is teaching other people shows me that I'm not alone."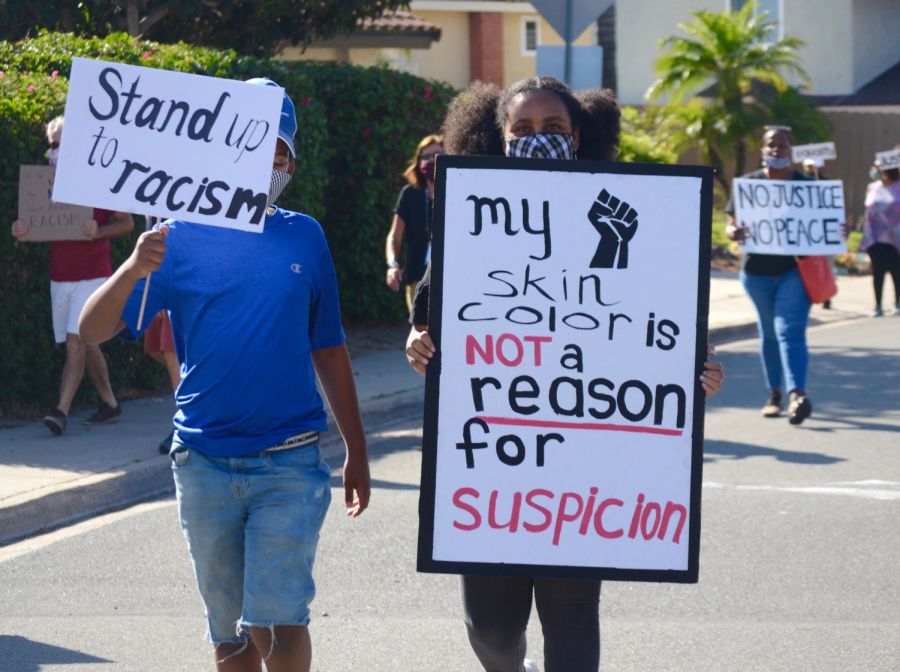 Kassahun said that sometimes, with White teachers, she feels as though she must work extra hard to break racial stereotypes in a way that she doesn't have to with her teachers of color—most of them understand what it's like to be marginalized.
"With White teachers, I feel like I have to prove myself as a student and go above and beyond," Kassahun said. "Black teachers or teachers of color see me as I am. I don't have to fight to be seen as an individual."
Furthermore, she said she believes her White teachers often do not teach Black history as well as she believes a Black teacher could. In one of her history classes, the class debated whether slavery was a "necessary evil" in American history. Kassahun said that this debate and the way her teacher framed the question showed little empathy for the plight of her race, and many of her White classmates formed some ignorant and offensive answers as a result.
"The teacher asked: 'Would you have emancipated the slaves?' and some students responded by saying no, that slaves were necessary to our progress as a country," Kassahun said. "At Westview, teachers do teach that slavery was sad, but they never go into the horrible ways they died or anything to make students see the slaves as individuals struggling through a corrupt system. It's always clear that the slaves were victims, but they are over-victimized to the point where they don't even seem like humans." 
Kassahun said she knows that all teachers teach these concepts differently, and some probably better than others. She said she believes, however, that a Black teacher—with the increased empathy they will have for African-Americans in history—could do a better job at showing non-Black students the humanity of slaves and instill greater empathy in non-Black students for the horrors of the Black experience in America afterward.
The positive influence of Black teachers reaches beyond Black students as well, Papageorge said: in high income areas, there is evidence to support that Black teachers are helpful to White students' success. Knowing a diverse range of perspectives and having different types of people involved in a student's education may give the student a more nuanced understanding of what they are taught, according to Papageorge.
PUSD student ethnicities
All data on student and staff demographics was sourced from district records provided by PUSD Board Member Darshana Patel.
PUSD all staff ethnicities
All data on student and staff demographics was sourced from district records provided by PUSD Board Member Darshana Patel.
PUSD teacher/counselor ethnicities
PUSD is already pushing to make the changes necessary for a more diverse staff. Recently, Patel has worked with a team to implement a "Racial Justice and Equity Plan" which provides a specific approach to more inclusive hiring practices. 
According to Patel, the school district has not hired a more diverse array of teachers in the past because there is a "lagging nature" in population increase of minority groups preceding those same populations entering a given profession, like teaching. Also, Patel attributes the lack of diverse hiring due to the fact that teaching does not pay as well as other professions relative to the amount of education required. Additionally, Patel said that diverse hiring has to result from a "conscious effort" in recruiting diverse teachers and retaining those teachers, which is the main issue she is hoping to solve with her "Racial Justice and Equity Plan."
The district has already begun hiring more diverse staff: According to Patel, 34 percent of the new teacher hires this summer were people of color and more than 50 percent of classified staff hired over the summer were people of color.
Diverse hiring practices need to go beyond the hiring of teachers as well; both Degef and Kassahun said that seeing anyone of their same race on campus makes them feel more comfortable. According to Kassahun, Area Administrator Darcel Glover, who is one of the few Black staff members on campus, is one of the only staff members she feels totally comfortable talking to.
"I have no issue expressing things related to my background to him," Kassahun said.
According to Degef, having Black administrators to connect with makes her feel like she will be listened to and considered more at the administrative level.
"I wouldn't have even thought about organizing my protest if there wasn't a Black person in administration," she said. "Because I knew that somebody in administration would understand why I wanted to do this and what my thinking was. I feel like because there was a person of color there, administration was able to understand the Black students at Westview better."
All data on student and staff demographics was sourced from district records provided by PUSD Board Member Darshana Patel.
All data on student and staff demographics was sourced from district records provided by PUSD Board Member Darshana Patel.
Though Degef and Kassahun said they feel they have a connection with at least one Black teacher or administrator on campus, they know this is not true for the whole Black student population at Westview, as there are simply not enough Black teachers. More Black staff members, according to Degef, can benefit the entire community through the bonds they create with Black students.
"With a more diverse faculty at school, everyone is able to go to somebody at school," Degef said. "Students can connect with them and tell them their story, which connects us all to our school and creates a stronger Westview community."
Leave a Comment
About the Writer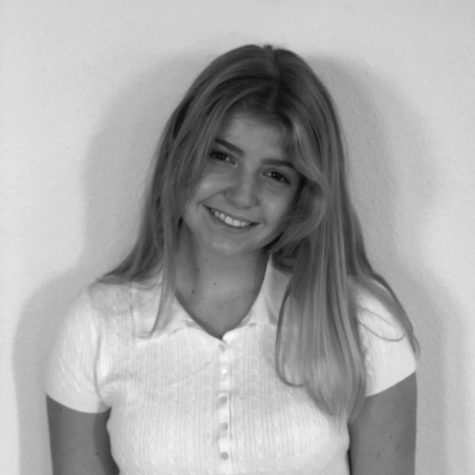 Brynne Paiva, Editor-in-Chief
Brynne Paiva is a senior and an editor-in-chief of The Nexus. In her free time, she reads avidly, spends time with friends, and attends local concerts. She is passionate about social justice and journalism.