PUSD, Okolo sisters put forward anti-racism policies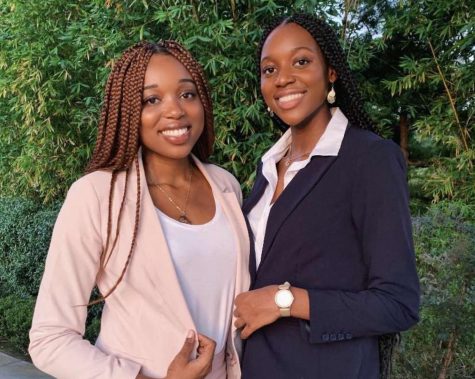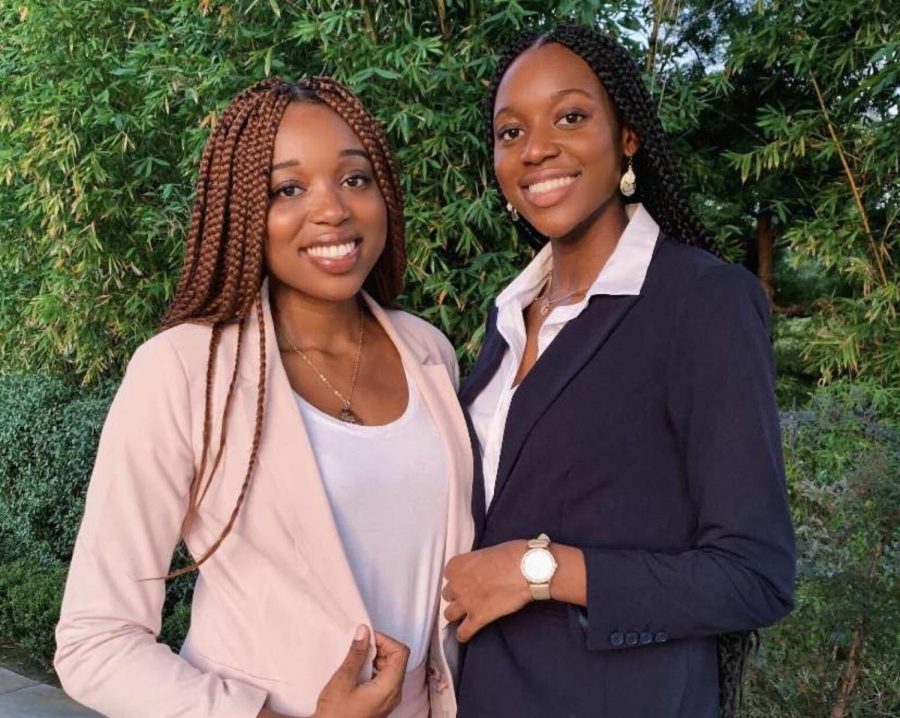 Each day, Ekene (11) and Nene Okolo ('19) work to educate their followers on Black history that is rarely taught within the school curriculum through their Instagram account @BlackinPUSD. The account shares encounters of racism experienced by people of color in Poway Unified School District (PUSD). In the span of two and a half months, the account has amassed more than 7,000 followers and generated more than 500 posts addressing racism in PUSD, gaining the attention of the PUSD board of education. 
"Our primary goals were to shed light on the racism that often goes unnoticed in our school district and hold those who commit racist actions accountable," Ekene said.
According to Superintendent Dr. Marian Kim-Phelps, the account and the incidents shared in its posts are a great step forward for combating racism within PUSD schools.
"I'm proud of our students for having the courage to make their personal stories public so that it allows us to engage in difficult conversations and make the uncomfortable more comfortable," Superintendent Kim-Phelps said. "If we don't engage in difficult conversations, we can never learn and grow, to arrive at a place of greater understanding of our own biases, whether unconscious or intentional."
The Okolo sisters have worked with the district to turn some of these anonymous claims into open investigations. 
According to Chief of Communications Christine Paik, the anonymity behind the posts makes it difficult for the administration to fully investigate every allegation. 
A Google form included on the account's Linktree allows students to identify themselves and report their own experiences to the district. The administration is able to stay in direct contact with respondents using the information included in each form submission. While investigating these specific claims, the district plans to establish clearer disciplinary consequences and a required education component for racist actions. 
Certain members of the district administration have also partnered with the Okolo sisters to address issues of systemic racism within PUSD. Kim-Phelps, Associate Superintendent of Learning Support Services Carol Osborne, and Paik met June 29 with the Okolo sisters and Black parents from groups such as Small and Mighty and Concerned Parents Alliance to consider ways to better support students of color. 
During this meeting, Ekene and Nene suggested more in-depth studies of racism implemented in schools' curriculums, anti-racism education that starts at the elementary level, and the hiring of more staff of color within the district. 
PUSD has created plans that align with suggestions from the Okolo sisters.
The district has short-term goals, such as greater public support for students of color on their social media, as well as increased education through anti-racism assemblies. Additionally, as long term goals they hope to employ more role models and teachers of color, implement disciplinary changes, and add ethnic studies courses to the school curriculum. The district is creating an equity improvement plan to implement these changes.
As the new policy is being created, Nene and Ekene say that they are looking forward to seeing more changes being implemented in our school systems.
"We're ecstatic about the district's policy and improvement plan," Ekene said. "It's nice to know that the district is finally looking out for its students and is striving to create tolerant learning environments for people of color."In addition to working on a new policy with the district, Nene and Ekene have also created a website that teaches members of our community called Ethnucation. The website includes interactive questions, videos, lesson plans for teachers, and sources about various racial and ethnic groups.
"Our goal in making this website was to make the often forgotten history of people of color easily accessible for people to learn about and encourage people to educate themselves on history beyond the Eurocentric lens," Ekene said.
As new resources educating people about racial inequality in our history are becoming more available, people in PUSD have become more aware of the situation around them.
District officials have already begun making efforts to achieve one of these outlined goals. A post on Black in PUSD's account urges Black or Brown teachers outside the district to apply for positions within Poway Unified with an added section in their profile.
"We know this problem didn't develop overnight, and we won't fix it overnight," Paik said. "But PUSD leadership is committed to making a change for the better, alongside our student and parent partners."