In face of criticism, ASB sets new goals to be more inclusive, transparent
July 8 ASB released a letter to the student body regarding their efforts to increase campus inclusivity and "foster an anti-racist campus culture."
President Audrey Tu (12) said that the main purpose of the letter is to define ASB's role in the current social justice climate.
"We can stand up for our students and want equality and inclusion for our students," Tu said. "That's non-negotiable. We're not in charge of giving people opinions. We're in charge of  educating students to empathize with one another."
One topic the letter addresses is evaluating how school events can be improved upon. Throughout the year, the school executes No Place for Hate campaign events, such as Black History Month and Culture Rush. The initiative has the goal of creating a more inclusive and diverse campus. Westview's designation as a No Place for Hate school has faced criticism as students have said they still experience hate on campus, as seen in the allegations made in the @BlackinPUSD Instagram posts. 
"We are striving for a No Place for hate campus," Tu said. "But then the way the students see it, which I totally understand, like, I would totally see it that this way too if I was not totally involved in the process, is that they perceive it as we're saying, 'our campus is No Place for Hate, we're all good here.' And then they're like, 'of course, there's hate, I see racism every day.'"
Tu said the criticism ASB receives about the No Place for Hate campaign, while fair, is not entirely applicable. She explained that No Place for Hate is simply an initiative to end hate on school campuses. The No Place for Hate events must meet certain requirements, such as reaching everybody on campus and occurring three times a year, but according to Tu, in order for the events to achieve their purpose, there must be total student participation.
"It can't just be the student government people being like, 'participate in this activity," she said. "[ASB's] job is to try to give [students] more perspectives and give people a platform to speak their mind and have a voice, but it's up to [the students] to listen. It's got to be on everybody."
In addition to creating events better directed at inclusion, Tu and the rest of ASB are working to be more transparent and communicative with the rest of the student body. Tu said that she, and many in the ASB class, would like to increase communication with students and give them a sense of understanding about how decision making and event planning occurs. 
Tu has proposed holding monthly town hall meetings open to the entire student body.
"When it comes time for something that does concern [students] or you have strong opinions on, you can go to that town hall meeting," Tu said. "That way, we get the students who have actual opinions on it and then want to change it for the better."
Tu said that ASB is always willing to listen and learn ways to improve Westview's environment. 
"Everything we do is for the students," Tu said. "If you think that you're not being heard, or served well, talk to us. We want to hear you."
About the Writer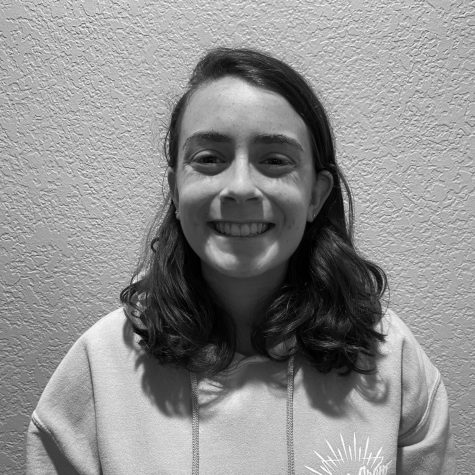 Sydney Alper, Editor-in-Chief
Sydney is a senior and is honored to serve as one of the editors-in-chief this year. She is passionate about covering LGBTQ+ related topics, as well as misinformation. When she's not writing for the Nexus or writing poetry, she can be found playing with her cats, baking, or reading a book. :)