ASB releases graphics, videos of advice for the new year
YJ Si, Editor-in-Chief
September 2, 2020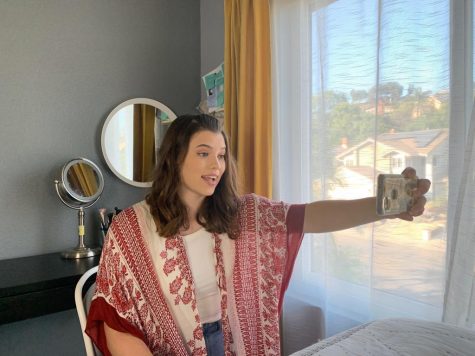 As Westview invites its students to an online year, ASB has released videos of advice from Sunday to yesterday for students to prepare for virtual learning. These vlog-style videos are based on the Disney Channel show Good Luck Charlie with Bella Brady (12) playing the role of Teddy. With these videos, however, she isn't giving advice to her younger sister Charlie, but the whole of Westview "Wally".
ASB president Audrey Tu (12) said she hopes the videos can help students, returning or new, get settled into the new year. 
"We've been trying to figure out all summer how we're even going to tackle this year," she said. "We wanted to come out strong in our first week and show [the students] that we're experiencing [online schooling] with them."
After ASB requested she play the role, she said she was eager to help students prepare for the school year.
"It's really cool to be able to help connect everyone as the year begins," she said. "For me, it was definitely a good refresher for dealing with online school."
Tomorrow, ASB will release its final, longer video during the first homeroom of the year, which aims to capture what it means to be a Westview student—featuring previous years' football games and club rushes among other key Westview events—all tied together with a theme song. 
In the days following, ASB plans to release graphics containing advice for students in each grade level, based on the comments of the previous students in that year.
"I think that among us upperclassmen, there's a sentiment that we all have things we would probably tell our younger selves," Tu said. "We wanted to take this opportunity to reach out to those who have experienced the highs and lows of each grade and offer their wisdom."
Tu said that despite starting the year with so many unknowns, ASB will continue working to help the students it represents have an online, but still fulfilling high school experience.