Opinion: LGBTQ+ community to remember importance of Black Lives Matter movement
So far this summer, I have attended a handful of Black Lives Matter Protests, carrying with me a sign that reads "Celebrate Pride by protesting police brutality! Stonewall was started by trans women of color! Be proud! Be angry! LGBTQ+ always for Black Lives Matter!" 
After all, my poster and I attended these protests in June, the month of Pride, the month dedicated to celebrating LGBTQ+ lives. June is a month for remembering all of the LGBTQ+ people who have fought or died to boost the rights for the current members of the community. It's a month to celebrate how far this community has come, to flaunt our colors. It's a month to be proud.
And this June, thousands of people have hit the streets as a part of Black Lives Matter protests, ready to speak their minds and fight against the systemic racism that plagues our country. 
For me, someone who identifies under the LGBTQ+ umbrella,  I know just how important these Black Lives Matter protests are. Because more specifically, I identify as queer, the most vague and considerably controversial term in the acronym.
For me, it is critical that I remember why I am able to identify the way that I am, that I can choose a word, still used as a slur, still used to degrade people, still used to dehumanize people in my community, to define myself. 
I must remember that a Black trans woman named Marsha P. Johnson threw a brick at a police officer on June 28, 1969, helping to start the Stonewall Riot, which is often considered to be the start of the modern LGBTQ+ Pride movement. Stonewall was significant for protesting police brutality against queer people, particularly non-white LBGTQ+ people. 
I must remember the activism work of Miss Major Griffin-Gracy, another Black trans woman who spent her life fighting for the rights of trans people of color. She worked in hospitals to help counter the AIDS/HIV epidemic, something that hit the LGBTQ+ community particularly hard. 
I must remember the work of every Black LGBTQ+ person who has made efforts to improve the rights and lives of every other LGBTQ+ person. From those who brought more queer representation into our literature such as Audre Lorde and James Baldwin to those who furthered the Black and queer communities in politics such as Simone Bell and Ritchie Torres, Black people have lifted up and normalized the LGBTQ+ community.
All of this is why as a queer person, I must support Black Lives Matter. Black people significantly boosted the perception of modern LGBTQ+ people. For me to not fight for Black people would be to ignore all the hard work that gave me the freedom to be myself. I have a responsibility as a queer person to attend Black Lives Matter protests and educate myself and others on the effects of racism. 
I celebrated Pride by honoring those who came before me, who paved the way. 
June may now be over but the fight certainly isn't. I am continuing to fight against racism. I am continuing to recognize the work of Black LGBTQ+ people. I am continuing to be proud.
About the Writer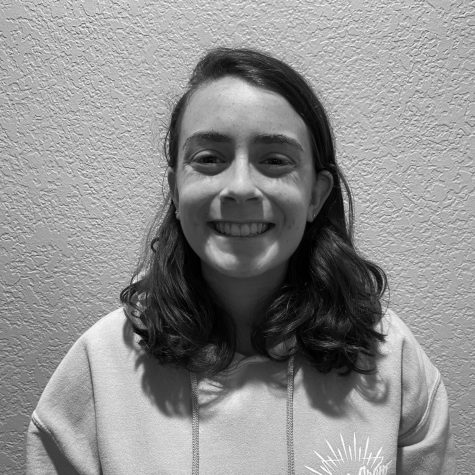 Sydney Alper, Editor-in-Chief
Sydney is a senior and is honored to serve as one of the editors-in-chief this year. She is passionate about covering LGBTQ+ related topics, as well as misinformation. When she's not writing for the Nexus or writing poetry, she can be found playing with her cats, baking, or reading a book. :)