The New Normal: A Look at Potential Life Post-Pandemic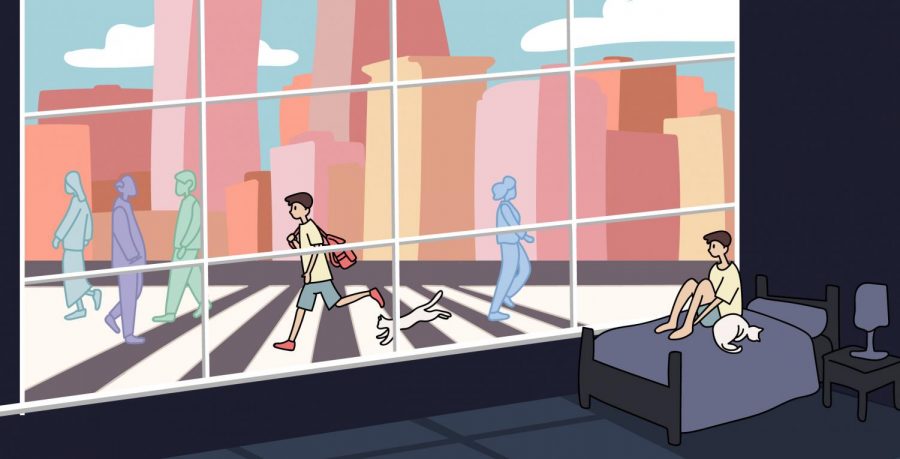 As the spread of the COVID-19 virus has altered so much of our lives, and people anticipate with increasing eagerness a return to normal, the fear remains that we will never return to the normal we once knew.
As we anticipate the return of our "normal life," this time in quarantine will allow us to be able to still communicate, change our diet and hygiene, and deepen our relationships. 
Dr. Grace Aguiling-Dalisay, Professor of Social Psychology at the University of the Philippines, said that human life will change drastically and will be very different than it was before the pandemic. This new life as we know it, however, may bring many benefits.
"Overall, this lockdown will provide a healthy understanding of social, emotional and physical intimacy and how much we really value life in relation to our friends, family and others as well," Aguiling-Dalisay said. 
Personal Hygiene
The shelter-in-place period or quarantine has enabled us to focus and go back to the basics, one way being that we re-learn how to take care of our bodies, according to Aguiling-Dalisay.
"This time will help us take care of our bodies in a better way, due to the fact that we have less hectic schedules now," she said. "These permanent changes in schedules, giving us more free time, in a sense will have also led us back to the basics of hygiene, adequate sleep, exercise, and a vegetable-rich diet."
After what seemed like her hundredth instant ramen cup, Katrina De Castro (10) decided to try changing her routine and started cooking during the time of government-mandated lockdown. After a few meals, she said that she was not only improving her cooking skills, but eating healthier as well.
"In a way, I was attempting to try new and cultural foods that are completely different from what I'd normally eat to stay healthy," De Castro said. "This included making myself oppose the option of ordering out from your normal fast-food restaurant."
In addition to a change in her eating habits, De Castro said she's been keeping fit by going on daily runs.
"I definitely exercised way more now than before quarantine," De Castro said. "Now, I usually go on jogs after I prepare the ingredients and such for my meals, so as soon as I finish working out so I'm able to throw together what I have and eat."
For De Castro, dieting was an opportunity to explore new flavors and methods of cooking, while also feeling better about herself and eating healthy.
Volunteering, Collaborating from Indoors
Aside from health, it's also important to stay indoors, according to Aguiling-Dalisay. She said that as most students and adults have been practicing social distancing and engaging in distance learning, it is possible that these practices won't go away for some time. Distance learning is making a huge impact, as it is a method that is successful in teaching students, as well as providing a solution toward many work issues.
"The lockdowns all over the world have shown that work-from-home arrangements and scenarios can work," Aguiling-Dalisay said. "Remote work and school are a likely new normal that addresses many current work issues such as transportation and traffic problems, which ultimately will also save resources and global warming."
Aside from the stay-at-home work that's being done, an adaptation to the virus has been volunteering and serving one's community.
As the COVID-19 virus continued its spread around the world, Key Club president Angie Vo (11) realized that all physical volunteering and activities had come to a halt. After seeing members of her community risking their lives on the front line, Vo knew that she had to help out.
"This halt gave us a notion, a feeling, and a need to find ways to give back to our community for all the effort the [essential] workers have made, while still being safe in our homes," Vo said.
Aguiling-Dalisay said the pandemic will change our perspective on volunteering and helping others. This means that we will be encouraged to volunteer and help out more as countless people risk their lives everyday during this pandemic.
"The pandemic will also help us understand courage, commitment to service, and generosity," Aguiling-Dalisay said. "We see this through the spirit shown by the tireless health workers and hospital staff."
With help from Key Clubs from all over San Diego, they got in contact with three hospitals—Palomar, Sharp and UCSD—to start a service project.
"With just pieces of paper and pens, all of the members were able to show our appreciation while staying safe and proactive during this time," Vo said. "Instead of our normal service events, we're providing service projects that anyone can participate in from home." 
Some ways in which the Key Club has made a positive impact are making sewn face masks for the Palomar Health Foundation and crafting cards for low-income senior homes and frontline workers risking their lives every day.
Communication and Relationships
Aguiling-Dalisay also said that communication is key during this time, as we will have to adapt to digital forms to stay safe and still be able to contact other people.
Byron Tran (10) excitedly looked at his online Discord server, waiting for the moment his friends logged on, awaiting their next intense match. 
Like many students, Tran has been using forms of digital communication such as Zoom, FaceTime, and Discord during this time to stay close with their friends.
"During school we usually use Zoom to meet and where our classes are held, and it has been such a helpful and important tool," Tran said. "After classes, I usually use Discord to talk to friends and keep in touch with them."
Aguiling-Dalisay also said digital communication will be the most important way of interaction.
"Although digital communication is common, not all age groups are tech- or internet-savvy and we must adapt to use them," Aguiling-Dalisay said. "All age groups are going to have to get a hand of operating electronic tools like iPhones and iPads and learn to use social media applications for the older end of the spectrum."
Like most students, with their hectic school day and difficult classes, Tran said he has experienced a slower pace of schedule.
"As someone who is really social and plays a lot of games and uses platforms of communication such as FaceTime and Discord, as well as social media, it's pretty normal to me during this time," he said. "However, I do expect people to become more open to using social media and these platforms to communicate in the current circumstances."
Tran said that this solution is the only way for him to safely connect with peers and said he thinks it will be the backbone of future communication.
Along with the improvement of digital communication, Aguiling-Dalisay said that the lockdown will help us better understand our relationships.
These lockdowns across the nation have come with the return of millions of college students to their homes. For Jayden Xia (10), this meant that his older brother returned from his second year at Loyola Marymount University. 
This time of quarantine has given Xia many opportunities to spend physical time with his brother and to do activities that allow them to connect and have fun.
Xia and his brother have a close relationship and kept in touch through FaceTime and texting, as they only live together for brief amounts of time during school breaks.
"It's really different now, but also really nice to be in the more normal aspects of living together, including eating meals and talking," Xia said. "My brother is really into film, so we find ways to connect by making short videos or watching movies." 
Xia also said that their sibling dynamic isn't perfect. Like most siblings, they argue and fight, but Xia has come to terms with this being the dynamics of their relationship.
"Even though my brother and I argue, butt heads, or get extremely frustrated with one another, it's helped me realize the general dynamic of family," Xia said. "Despite our rash differences, I've discovered I have a raw, confusing love toward my brother and family, a feeling that'll trail with me even after quarantine."
Aguiling-Dalisay also said that after the quarantine, our relationships will be strengthened from spending more time with our family and making attempts to keep in touch with our friends and distant relatives.
"We will also, hopefully, have to come closer to understanding the interplay between emotional connectedness and physical proximity with each other," she said. 
Health Inspection, Regulations
During this time, the distance between individuals is important, especially to stores and companies who continue to gradually reopen.
"While physical distancing may no longer be needed, establishments will be able to determine the safe capacity of their physical spaces, which could mean lowering the maximum number of people in a certain area," Aguiling-Dalisay said.
When it comes to the maximum number of people allowed in a given place, one area that will become more strict and will change permanently is in the health inspection process, according to Aguiling-Dalisay.
"Decades ago, the schools had a requirement for inspection of school children," she said. "More specifically, their hands and nails, which were necessary for engaging in daily classroom activities. The virus will make us go back to old ways, such as regular checks of hygiene and well-being." 
Students were regularly checked for sickness in the past, which was more effective than the process today. For many schools before the COVID-19 pandemic, the only way that a sick student was found out would be if a peer noticed, or if the student had visited the nurse or health office.
Health Technician Staley Myers said that there's no prediction on what school protocols will be like next year.
"The rules will be set by the district following the CDC's recommendations," he said. "During this time, I will be screening all students as they come to the health office."
Myers also said that only sick, injured, or students needing medication will be let into the health office. He said that based on the temperature of a student, they will have to stay home until they are clear of a fever for at least 24 hours without medication.
Aguiling-Dalisay said that even though the outcome is unpredictable, the one thing she does predict is that the lockdown will have a lasting impact on our lives. Through the many permanent ways that our world is changing, the time after quarantine will be new norms, including with it the areas in which are affected during this time.
Leave a Comment
About the Writer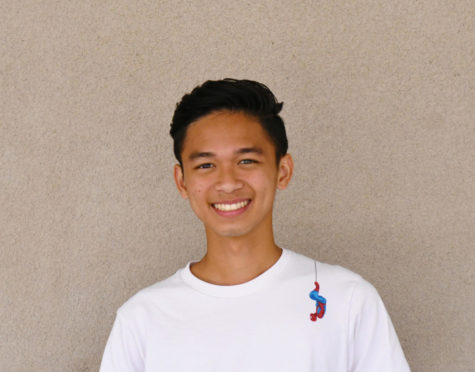 Matthew Flores, Web Editor
Matthew Flores (12) is in his third year as a part of The Nexus. He sprints for Westview's track and field team and in his free time can be found running or watching anime.