PQ Helpers deliver groceries to immunocompromised community members
Wearing a mask and gloves, Natalie Truesdell (11) walks down the aisle of a Trader Joe's store, looking for the specific items on her list and placing them in the cart. She pays for the groceries, loads them into her car, and drives them, to the house of one of the customers of the organization she helped found, PQ Helpers. She leaves the groceries on the doorstep, still wearing her PPE, ensuring there is no contact between her and her customer, and drives away.
PQ Helpers is an organization dedicated to purchasing groceries with no delivery cost for people more susceptible to contracting COVID-19, such as the elderly or people with preexisting health conditions.
"[We do this] because it's very dangerous for [immunocompromised people] to just leave their homes to do daily tasks such as grocery shopping," Truesdell said. "So what [happens] is people will reach out to us and send us their grocery list, and then we'll go buy the groceries and deliver them for them. Before I leave the store, I send them a picture of the receipt, and then I deliver the groceries to their home, set them on their doorsteps with no contact and they leave me a check or cash under the doormat."
Truesdell said she was inspired to start this organization after shopping at the grocery store with her family and seeing so many people crowding the aisles. She said that because it was hard to maintain social distancing in this situation, she saw the increased risk for those more susceptible to getting sick.
According to Neda Emdad (11), who runs the website and social media for PQ Helpers and is also at-risk because of her asthma, buying groceries for other people helps to stop the spread of the virus because fewer people have to be out.
"It's good to just minimize the number of people who are going to grocery stores," Emdad said. "So if Natalie can deliver to four households, that's better than the four households individually going out."
So far, Emdad and Truesdell have only delivered two orders, but are looking to expand their organization through posting on Nextdoor, connecting with local grocery stores, and expanding their social media.
Despite only having a few customers,, Truesdell said that the experience has been rewarding and that the comments she has received from her customers have been positive.
"[The customer] was very thankful and she sent me text messages saying it was so useful and felt really nice," she said.
For Emdad, because she is at-risk like their customers, helping to get people groceries has been a more meaningful experience.
"It totally means a lot more because I can emphasize with others who are scared of going out but have to in order to get groceries, since they don't really have any other option," she said. "Partaking in this organization is like a way for me to remedy that problem, in a sense."
As of now, PQ Helpers will shop at Vons, Costco, Whole Foods, Trader Joe's, Ralphs, and Stater Brothers Market.
About the Writer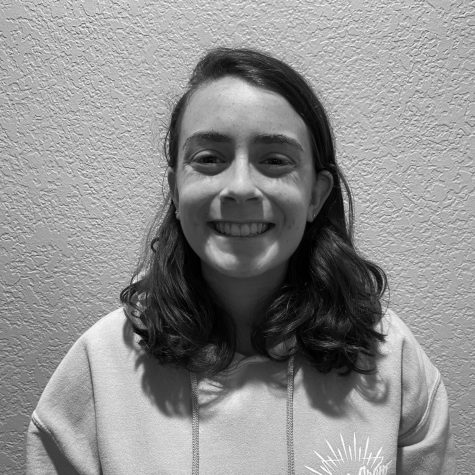 Sydney Alper, Editor-in-Chief
Sydney is a senior and is honored to serve as one of the editors-in-chief this year. She is passionate about covering LGBTQ+ related topics, as well as misinformation. When she's not writing for the Nexus or writing poetry, she can be found playing with her cats, baking, or reading a book. :)