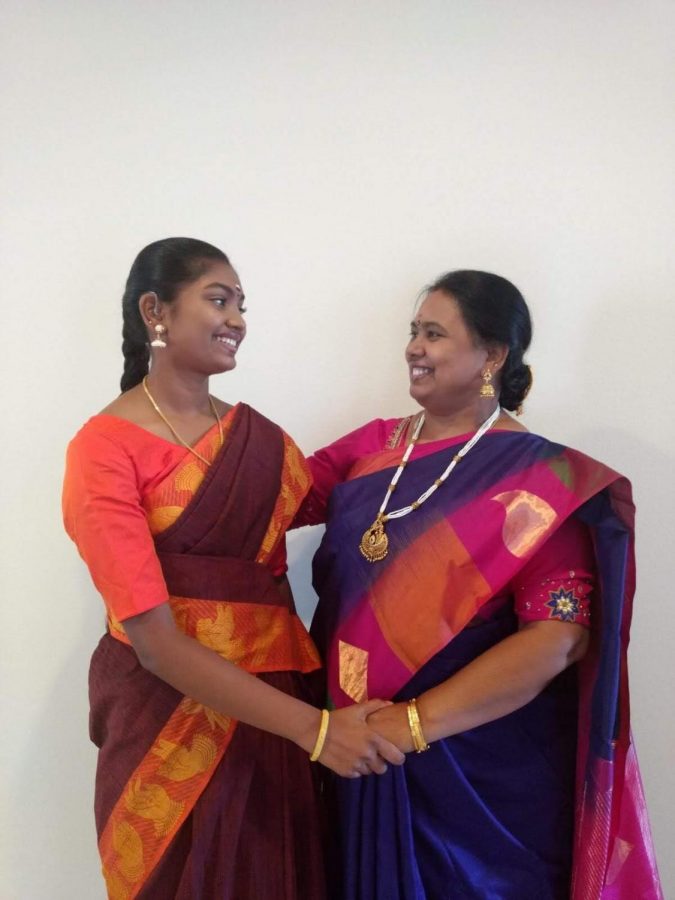 When Aditi Anand (10) was in middle school, she received the phone call at school that she dreaded most—her mother had been hospitalized after suffering a seizure.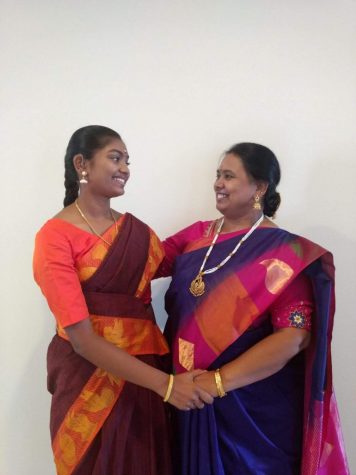 All day at school, Anand said she felt guilty that she couldn't be there for her mother.
"I put a lot of pressure on myself," Anand said. "I started thinking it was my fault, that I shouldn't have gone to school that day or made sure she had taken her meds in the morning. The moment I heard, I just started replaying what I could have done differently."
Feeling responsible for her mother's care has been a part of Anand's life ever since her mother suffered from meningitis many years ago.
"Aditi was only 6 years old and, ironically, she took care of me like a mother," Anand's mother, Bhuvaneswari Lakshmanaraju, said.
Since she recovered from meningitis, Anand's mother has been occasionally suffering from seizures, which she takes medication to control. 
Anand said she forgave herself for not being there for her mother that day in middle school, but going to school every day since then has prompted a lot of anxiety about her mother's wellbeing.
"I never knew if each morning when she dropped me off would be the last time I saw her," Anand said. 
Since that day, Anand prioritized taking care of her mother any time she had the chance: making sure she was taking her medication, checking in on her regularly, and helping out around the house.
Additionally, Anand said she had to learn to take some pressure off of her mother by taking responsibility for her own health too, as Anand herself suffers from diabetes and hearing loss.
"As she started getting more sick, I could clearly see that it was hard for her to manage her health and my health as well," Aditi said. "That's when I took on responsibility. I made sure I took my insulin on time and made sure I kept extra batteries for my hearing aids in my bag, for example."
Anand has almost always had to balance taking care of herself, her mother, going to school, and her extracurricular activities, such as ASB and bharatanatyam, a form of Indian classical dance.
She integrated caring for her mother into her daily routine, waking up early before school to check on her and cooking and cleaning after school on the days when her mother could not.
"It was hard for me when I was younger," Anand said. "But at one point I got used to the routine and it became a part of my life."
For all Anand has done for her, Anand's mother said she will always be grateful. 
"Since Aditi was born and throughout the 16 years of my life with her, the one thing that has kept me going in life was her," Lakshmanaraju said. "She has made me mentally happier and I can't think of any trouble she has given me. I am proud to have an angel like her; she is a god-gifted child. I never knew that someone [who is so young] would turn out to be my lifelong best friend."
Now that Anand is quarantined at home with her parents, she is free from the fear that accompanies being away from her mother for long periods of time.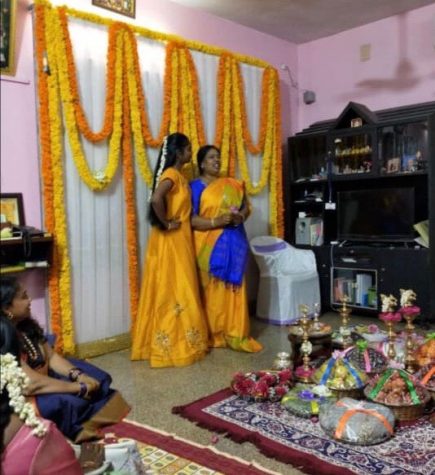 "I can make breakfast when I don't have a Zoom class and I can ask her how she's feeling all the time," Anand said. "I can always look at her when I get anxious and know that she's breathing. Most importantly though, I can spend a lot of time just talking with her."
Anand said every moment with her mother is a gift. The pair talk about her mother's childhood in India and Anand's future. Her mother is taking this time to teach her daughter about Indian culture, especially by cooking traditional Indian dishes together. 
"I believe that the time I have [with her] right now is very precious and I want to utilize the gift of life,"  Lakshmanaraju said. 
Anand's mother loves hearing about and being involved in Anand's education, as getting her children a better education was a key reason why her family moved from India.
"I don't know how in this world I could fully repay my parents for that," Anand said.
Still, Anand tries, every day, to repay them by keeping her mother happy and healthy. Caring for one's parents, too, is an important aspect of Indian culture. 
"I want to make sure I carry on that tradition," Anand said. "Not only because they have cared for me, but because I truly care about them and want to give back. I think giving back is one of the most beautiful things in the world."
Most of all, Anand said she hopes to spend as much time as she can during quarantine to thank her mother, sometimes by writing her letters and giving her gifts.
"I hope to express as much compassion and gratitude to her as I can," Anand said. 
For Mother's Day, Anand gave her mother a notepad to write down reminders, such as what medication to take when and when to call her doctors. Also, Anand painted a picture frame in a design inspired by a peacock, a bird important to her mother and Indian culture as a whole. Inside the frame, Anand placed a photo of herself as a baby, with her mother and her mother's father, who meant a lot to her mother but passed away four years ago.
To her mother, this gift meant Anand has understood all her mother has tried to impart on her in their treasured conversations about family and culture.
"She gave me a gift in the language I understand,"  Lakshmanaraju said. "It was a very special moment for me."