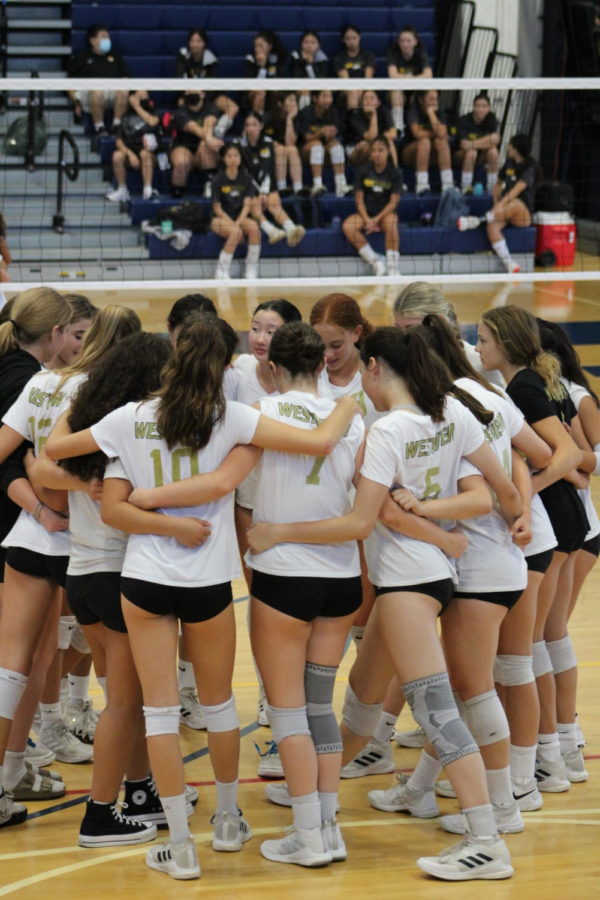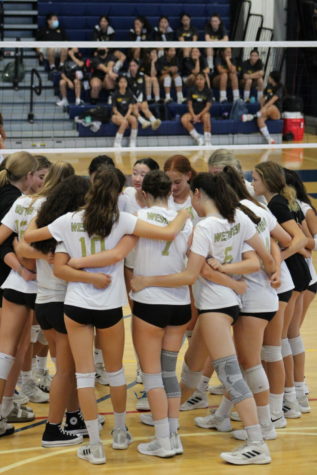 Girls volleyball finished 5th out of 16 teams in a tournament hosted by Kamehameha Schools Hawaii, Aug. 31-Sept. 6. 
Over the course of three days, the team played seven games against teams from across Hawaii and San Diego. 
Even though the team traveled thousands of miles to play, the quarterfinals pitted Westview against Cathedral Catholic High School, currently ranked No. 2 in the country.
"There's an energy and an intensity that's created in games against good teams," team  captain Ella Alibegovic (12) said.  "It's always the best feeling when you are making great plays and performing at a high level." 
This intensity allowed them to stay point for point with Cathedral for most of the match. The team harnessed their strengths: an aggressive offense and good team communication. 
Despite losing the match, 25-18, Torrie Parker (11) said the team still felt proud of their performance. 
"Even coming close was a really, really great loss for us," Parker said. "We showed ourselves that we hold the capability of being a really good team this year. So losing by only seven points was just really impressive."
The first three days of the trip were designated to the tournament. According to Alibegovic, Westview faced tough competition throughout the tournament, and was challenged by the variety of teams they played.
"We proved that when our team brings energy, drive and focus, we can win against teams from all over," Alibegovic said. 
While playing the Hawaiian teams, Westview immersed themselves in Hawaiian culture and experiences. After the tournament, all of the teams celebrated with a luau on the beach. 
Instead of heading home after the tournament, the team devoted the last two days of their trip to team bonding, while getting to explore Hawaii. The team toured the Big Island, snorkeled with turtles at Punalu's Black Sand Beach, and went cliff jumping at South Point.
"Ultimately we were there to grow not only closer as a team, but also as individual players and learn from the tournament and apply those skills to the rest of our season," Parker said.