Black and Gold
KAEDEN BERNER
Boys Cross Country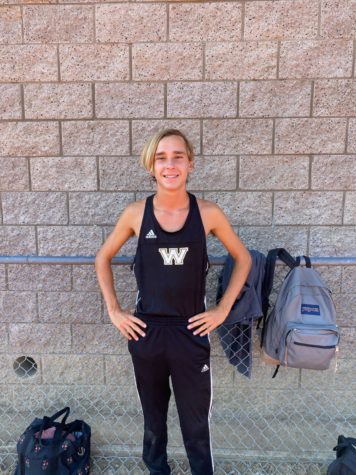 Kaeden Berner (11) is third-ranked on the boys cross country team, setting a new three-mile PR of 16:39:2 at the CCA Ravens Fleet Feet Invitational, Sept. 3.
He is known by teammates to be an upbeat and dedicated athlete, and these qualities are reflected during meets and at practice.
"He's always happy and super excited to be there," Kaitlyn Arciaga (10) said. "He'll always cheer you on, especially if you're struggling."
The positive attitude he brings helps to motivate the team, according to coach Amanda Sandstrom.
"He brings a lightheartedness to the team to remind people that they're also there to have fun," she said.
LEANNE FAN
Girls Golf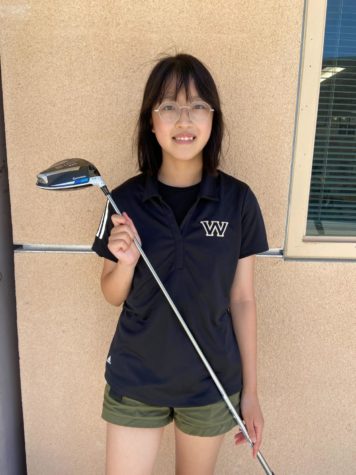 A new addition to the golf team, Leanne Fan (9) has been playing golf for five years and is a valuable asset to the team.
"She's the most experienced of the group," Samantha Song (11) said. "She started at a young age and she has a lot of tournament experience, so she really knows how to get around a golf course."
Even on challenging days, Fan stays focused on the game.
"She keeps a positive mindset the whole time," Sarah Heyn (9) said. "Even if she shoots one bad shot, it doesn't get her down at all."
Fan's optimism has made an impression on team captain Eden Cahill (12).
"[Fan] is always giving effort and focusing," Cahill said. "Playing and practicing with her is always fun."
BELLA
SANTOS
Girls Field Hockey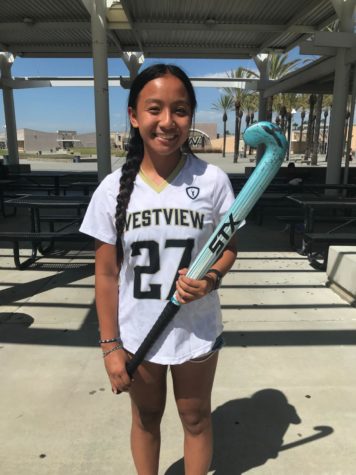 Since her freshman year, Bella Santos' (12) passion, dedication, and confidence have propelled her to excellence on the field hockey team. 
In the chaos of a game, Santos never loses her spark. According to defensive midfielder Ella Peake (12), as a left forward, Santos' aggression and speed push the ball past her defenders in a flash.
"[Bella's] always the first to the ball, always in the right spot at the right time," said Peake . 
Teammate Emma Miyamoto (12) said that Santos uses her knowledge of the game and her position to bring the best out in her entire team. 
"I feel really supported with her on my side," said Miyamoto.
Not only does Santos give her all in games, she brings the same dedication to practice. 
"[Bella] is very focused, and she doesn't give up," Miyamoto said "When the coach talks, she listens. No goofing off at practice."
GRACE NGUYEN
Girls Volleyball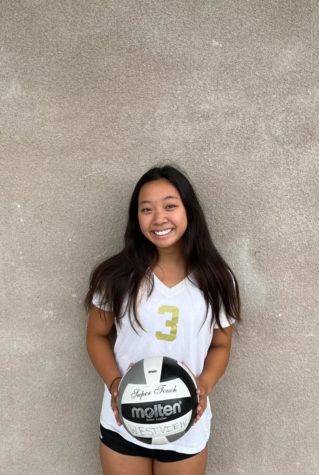 Setter Grace Nguyen (12) is an essential player on her team. According to teammate Hristina Etimova (12), Grace is skilled and experienced as a setter, since she has been playing volleyball since elementary school. Grace's expertise is also admired by her coach, Nancy Ross.
"Grace is incredibly skilled," Ross said. "She plays way bigger than her physical stature, making her defensive prowess remarkable." 
Teammate Jasmine Nguyen (12) said she  appreciates Grace's positive attitude towards others on the court. 
"She's a very good teammate and always brings energy to the team." Jasmine said. "She makes sure that everyone is having a good attitude."
Grace is serving as a team captain this year. 
"She is one of our captains for good reason," Ross said. "Grace has always understood her role and plays with confidence."
TYLER PATAY
Boys Water Polo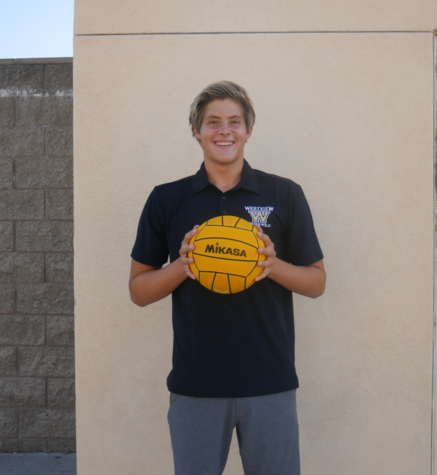 Center Tyler Patay (11) first learned the fundamentals of water polo in his freshman year through watching videos online. In sophomore year, he played his first official season and now acts as the team captain. 
According to co-captain Matthew Chen (12) Patay an essential player in their team.
"In terms of skills, he has a pretty strong shot," Chen said. "He has pretty good knowledge of the game [and] he always works hard and plays for every ball. He's pretty smart."
According to new water polo coach Mladen Duvnjak, Patay has what it takes to be the captain of the team.
"He has leadership skills, [and is] always positive. He knows how to handle [the] team," said Duvnjak. "As a player, he has great moves. He knows how to release from the defenders to open space for him [to score]."