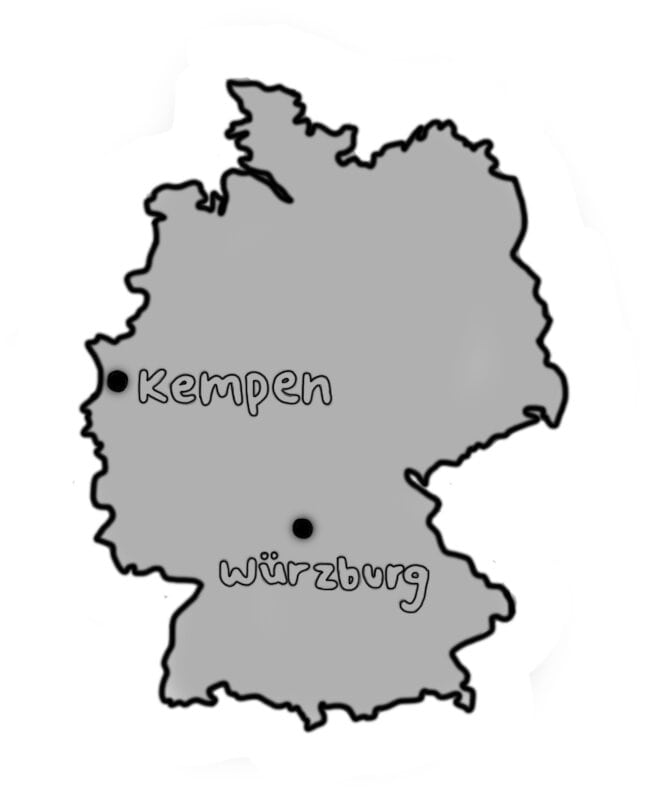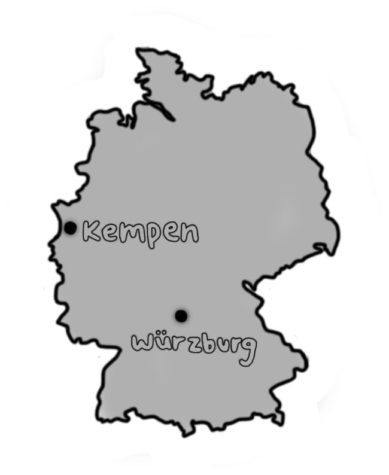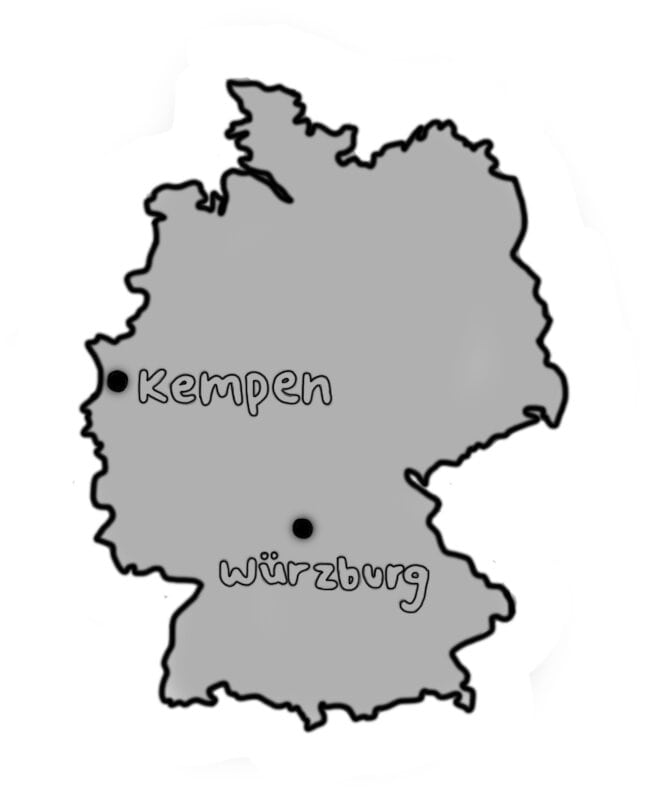 Kelsey Payne (11) had always envisioned herself traveling the world, experiencing new cultures, and meeting new people. 
While browsing through YouTube one day, she stumbled upon a video of a girl documenting her experience while participating in a German exchange program. Payne knew immediately she had to join.
"I've always been someone who is very into travel and discovering things that are different from what I'm used to here," Payne said. "I think that's what really sparked my interest in doing the exchange."
The Congress Bundestag Youth Exchange (CBYX) exchanges 250 students from America with 250 from Germany. According to Payne, there was a long application process that included essays, teacher recommendations, transcripts, photo collages, and interviews in order to be considered for the program. 
After finally being accepted into the program, Payne traveled with 49 other students from the West Coast to a youth hostel in Würzburg, Germany, arriving Aug. 11.
According to her, she will stay in Würzburg until she moves in with her host family in Kempen, the first week of September. 
When she arrives in Kempen, she will attend a German high school with her host sister and continue to improve her understanding of the language. 
Payne said that her main focus while living in the new country is experiencing the city and improving her German. 
"We have a lot of freedom in Germany," Payne said. "We can just go out into the city and explore whatever we want."
So far, she's spent much of her time exploring Würzburg and learning more about the language and culture.
While she hasn't experienced any major culture shock yet, she said there are many differences between Germany and America.
"The biggest [surprise] for me was how many ambulances you hear every day," Payne said. "It just makes you realize how different the healthcare system is here [in Germany] because people just don't have to question whether they can afford an ambulance or not."
Although she was originally concerned that she would have difficulty making friends with the other students, she said she has become very close with the other students and counselors in her hostel.
"We are honestly like a family," Payne said. "It's been very easy to make friends and we hang out all the time."
While the social aspect of her experience has been easier than expected, Payne said she still has occasional problems communicating with others in German. 
"Most of the time, people can get the gist of what I'm saying, and I can do the same, but it has been rough a few times," she said. "A couple of days ago I ordered ice cream and I think I ordered it wrong since I wanted it in a cup but she gave it to me in a cone. Just little things like that."
Despite this, however, Payne said she was surprised how dramatically her German had improved during her first week in the country. 
"I didn't think that [my language skills]  would be better at this point, but I honestly think [they are]," Payne said. "We watched a movie during one of our German classes and I barely needed the subtitles."
Despite having been in Germany for more than a week, Payne said it still doesn't feel real yet. 
"I haven't been homesick yet, so that's really good," she said. "I feel like it honestly hasn't really hit me completely that I'm halfway across the world, or that I'm actually doing this."